As the leaves change and autumn sets in, so too does the season of elections. It's a time when questions about our government and the electoral process naturally bubble to the surface. To quench the curiosity of young minds and provide them with a peek into our US government, here are some of my favorite election day activities for elementary students. These election day activities aren't just about learning; they're about kindling the flames of active citizenship and planting the seeds of leadership.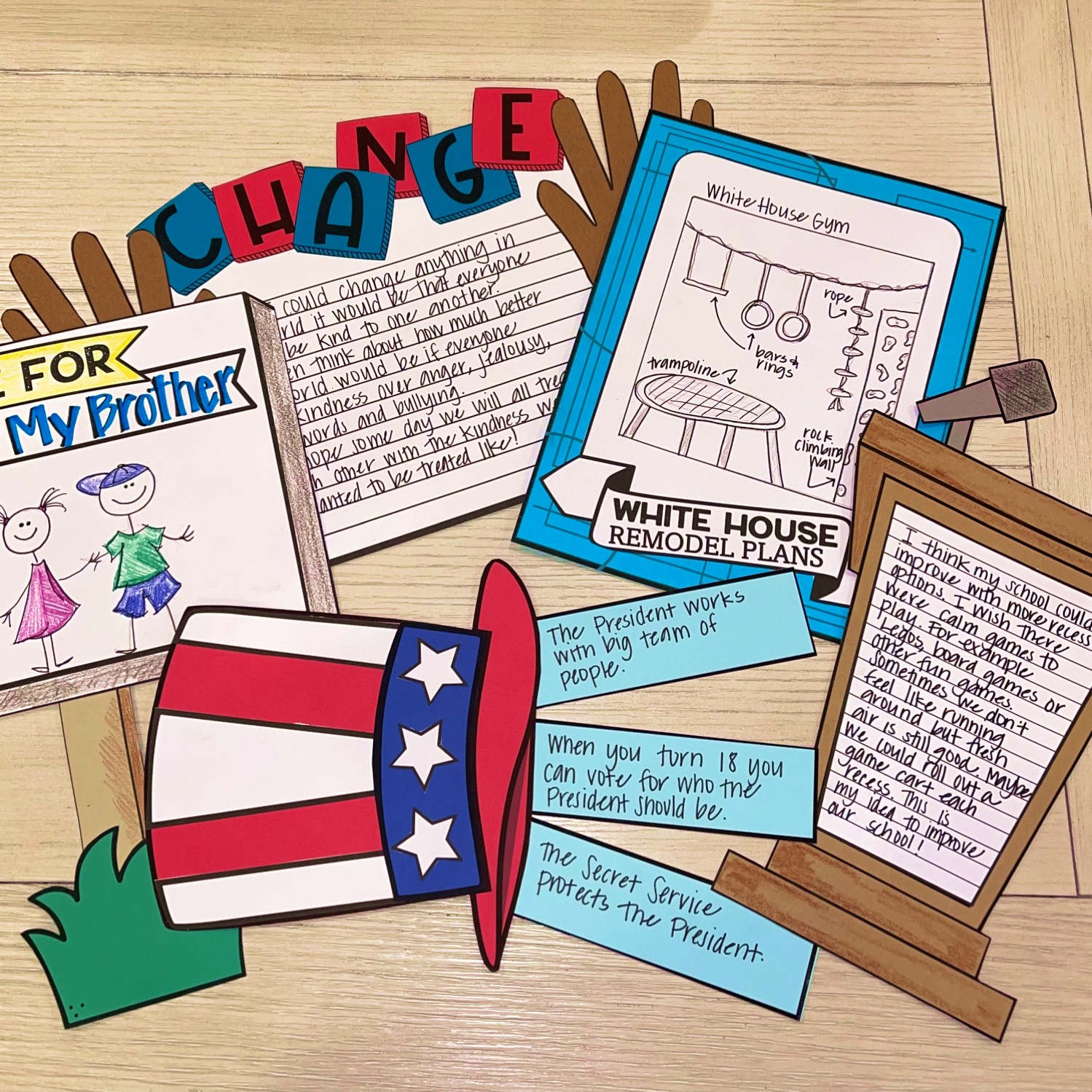 Imagine a classroom abuzz with excitement as students take part in mock elections, explore the journey to the White House, and uncover fascinating presidential facts. These fun and educational reading comprehension units can be seamlessly integrated into in-class votes or school elections, providing a hands-on experience that fosters a deep understanding of the electoral process. The carefully selected fiction mentor texts and reading activities focus on voting and being elected, presented in a simple and engaging manner that enhances student comprehension. Let's take a closer look at the books in my week of election day activities for elementary students!
You can purchase and download the resources by clicking on the images and links above, or they are all included in my Election Day Reading Comprehension Bundle available on Teachers Pay Teachers.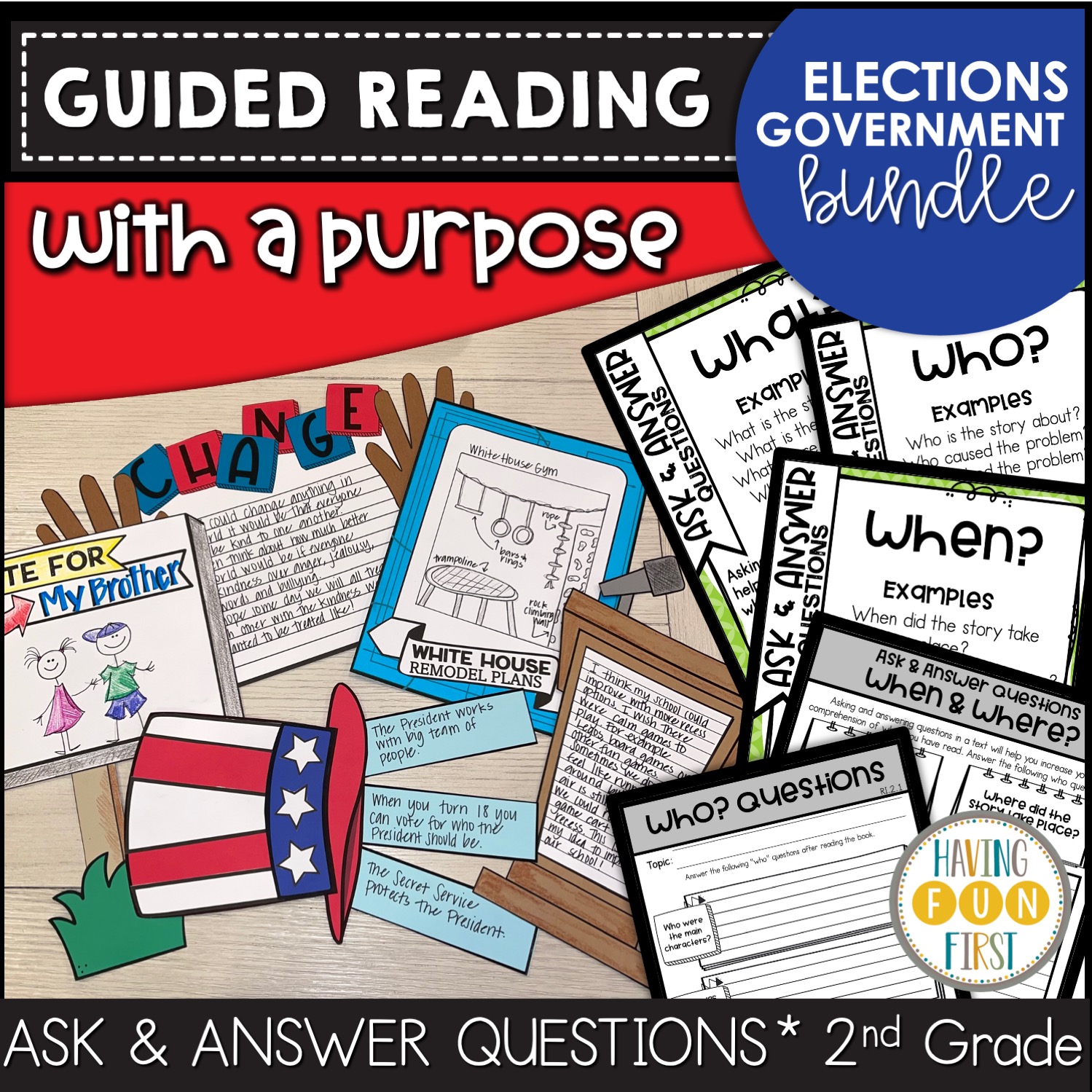 Individual book units can be purchased by clicking the links above and are also available for purchase here on my website shop. You can also purchase any of the books mentioned above in my Amazon storefront using the links above. (As an Amazon associate I earn from qualifying purchases.)
These units are part of my Guided Reading with a Purpose Curriculum that I've put together to be a meaningful way of practicing reading comprehension skills while diving into engaging literature with students. Each of my units is packed with comprehension activities as well as fun crafts, writing prompts, discussion questions, and even home connection materials. Click to read more about Guided Reading with a Purpose and download a free preview.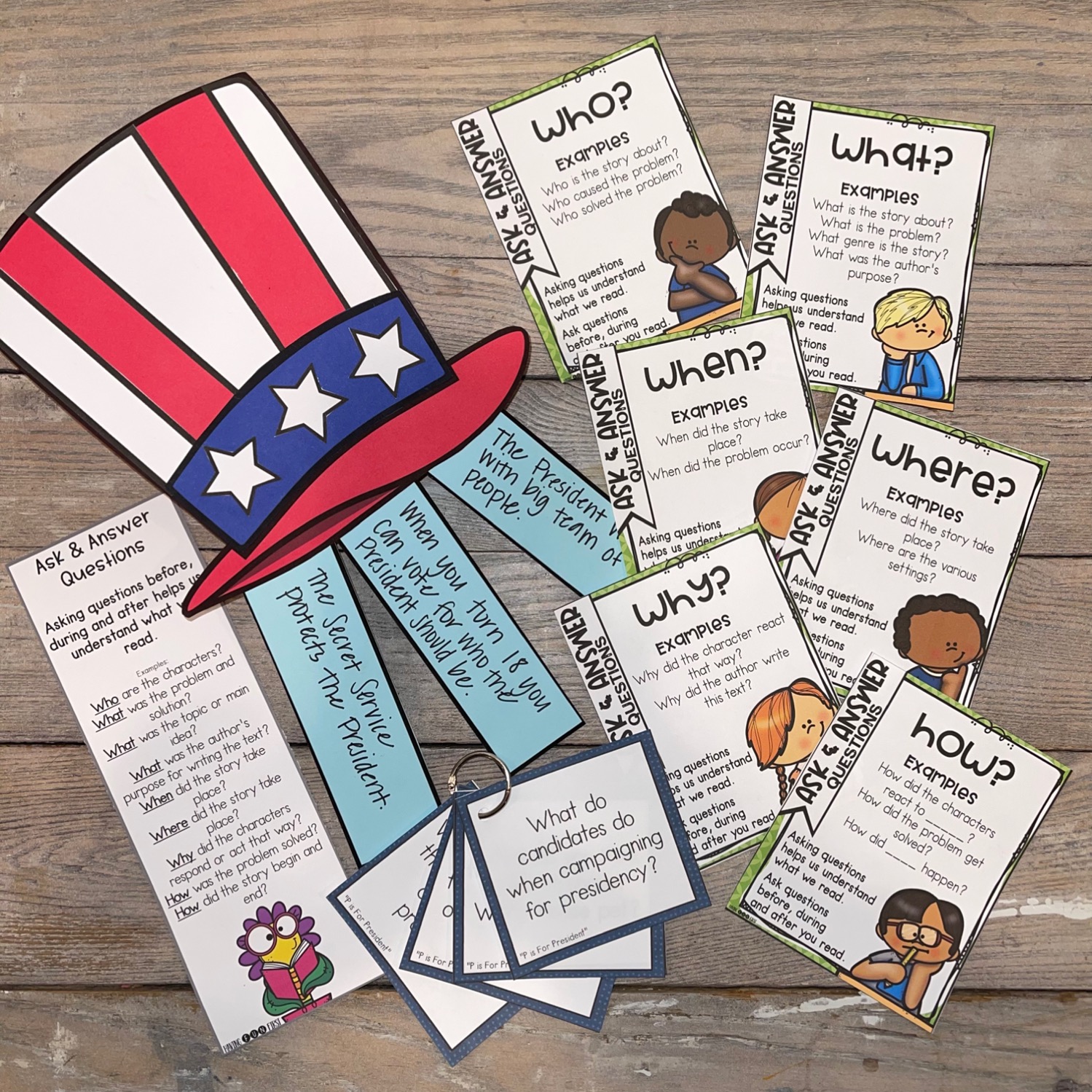 The comprehension focus for these Election Day activities for elementary students was Asking & Answering Questions. You can read more about the questioning strategies I use with these units in my previous blog post, "Using Questioning Strategies to Increase Reading Comprehension."
What are your favorite election day activities? Please feel free to leave a comment and share them below!
As always, feel free to reach out with questions, suggestions or just to connect!