Hey there friends!
Today I'm sharing with you two of my passions – STEM and reading comprehension. I absolutely love finding books that I can use to teach reading comprehension and also create a STEM challenge for my students to make connections with hands-on science, technology, engineering, and math activities.
If you are familiar with my teaching resources then you know how much I enjoy the "How to Catch A _" series by Adam Wallace & Andy Elkerton. These books make the perfect STEM companion books and my "How to Catch a Dragon:" Chinese New Year STEM Activity is a fun way to celebrate the Lunar New Year with your students.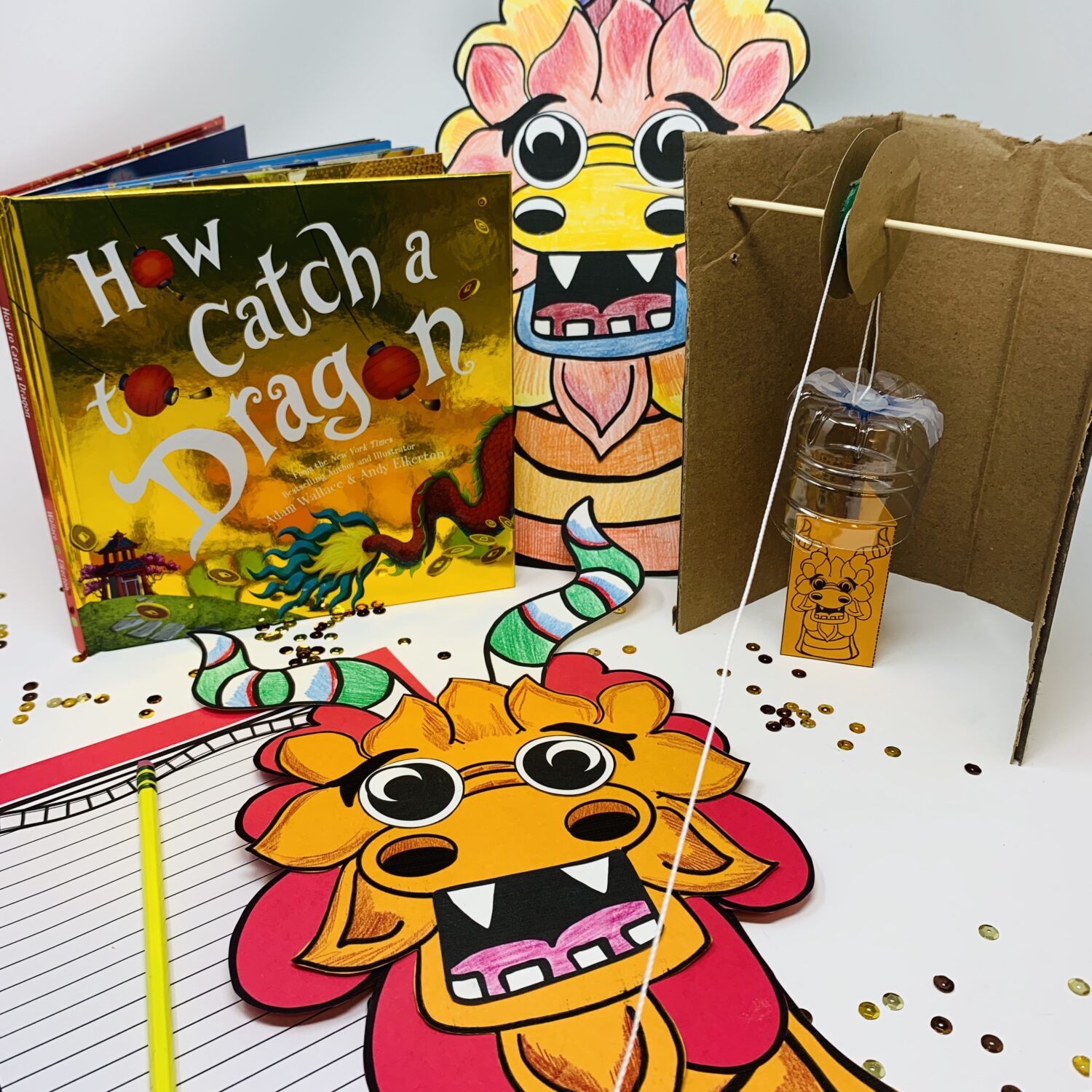 STEM & Literacy
Literacy is such an important part of STEM education, especially in Elementary school. Our students learn through literature and it's important to realize that reading comprehension naturally fits well with our STEM activities. It's also super important to be building cross-curricular connections with our students and that is exactly what I was thinking when I discovered the "How to Catch a __" series by Adam Wallace & Andy Elkerton. They are the perfect books to inspire some basic STEM explorations for the elementary classroom.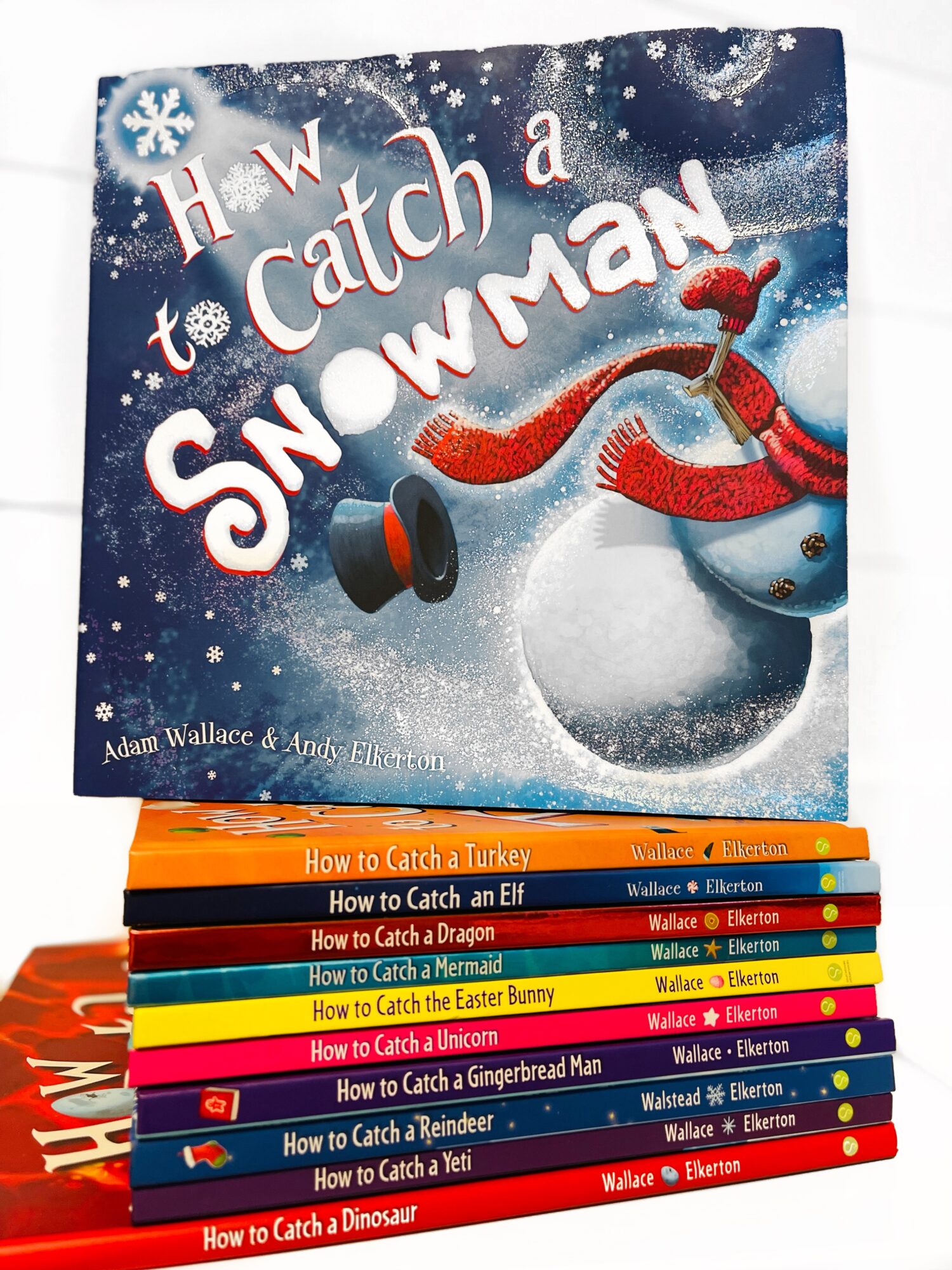 "How to Catch A __" Books
I have found that this series is a great way to ease my students into the STEM process because each book has lots of great idea-invoking inventions to help my students with brainstorming their own creations. I also love that there are so many books in the series to choose from!
You can view these books in my Amazon store by clicking on the title. (As an Amazon Affiliate, I earn from qualifying purchases.)
Activities for STEM and Reading Comprehension
I have quite a few different STEM resources featured in my STEM Bundle inspired by the "How to Catch a __" series. Each resource features at least 5 different comprehension activities to help you extend the connection with the text beyond the STEM challenge. The reading comprehension topics you will find included within my STEM resources are sequencing, retelling, character response, making predictions, author's purpose, text to text connections, as well as schema, problem and solution, key events, and text-specific comprehension throughout the different resources.
Not only are the literacy extensions tailored to each resource, but the STEM challenges are as well. Here are 6 of my popular STEM challenges with book companions:
#1 How to Catch a Dragon STEM Activity
The "How to Catch a Dragon" STEM activity is a fun way to celebrate the Chinese New Year with your students or it can be used at any time of the year.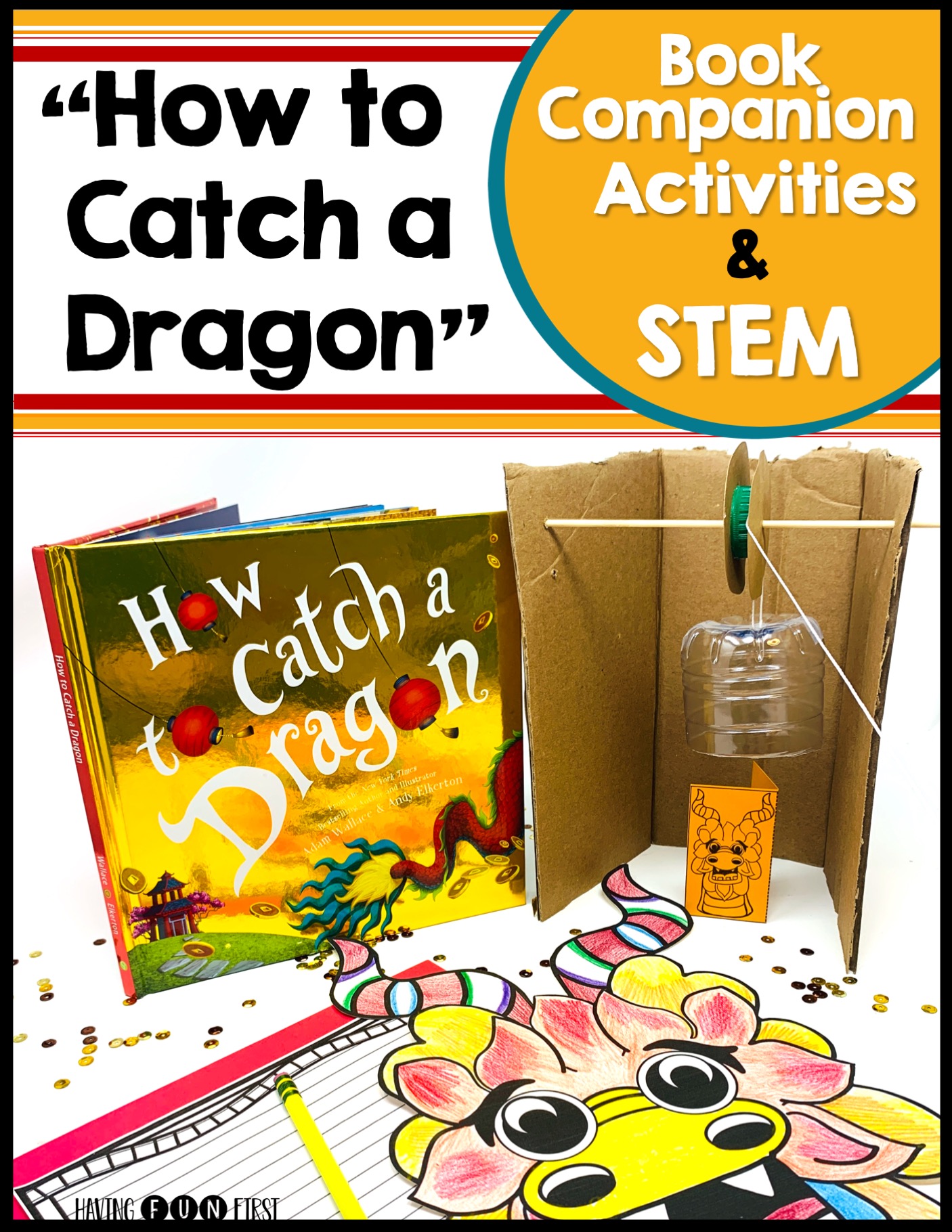 This STEM activity is inspired by the dragon trap in the book, but I knew I wanted to go deeper into the engineering component by focusing on simple machine pulleys.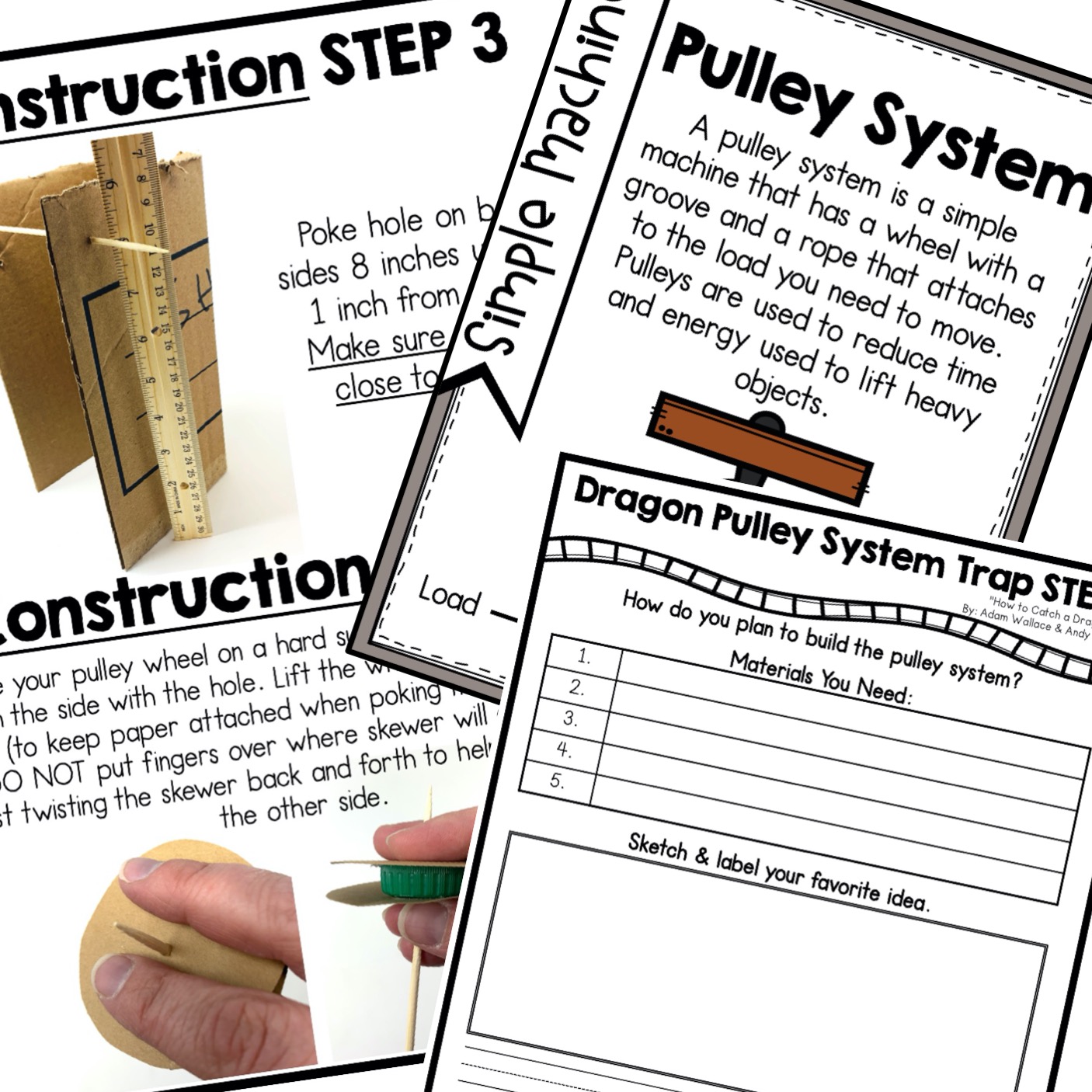 I made sure to include an explanation of what a pulley was with a fact poster visual. I also researched digital resources to provide multiple videos and interactive games that go into engineering, pulley systems, and more. We also love to discuss and point out where we see these simple machines in the real world.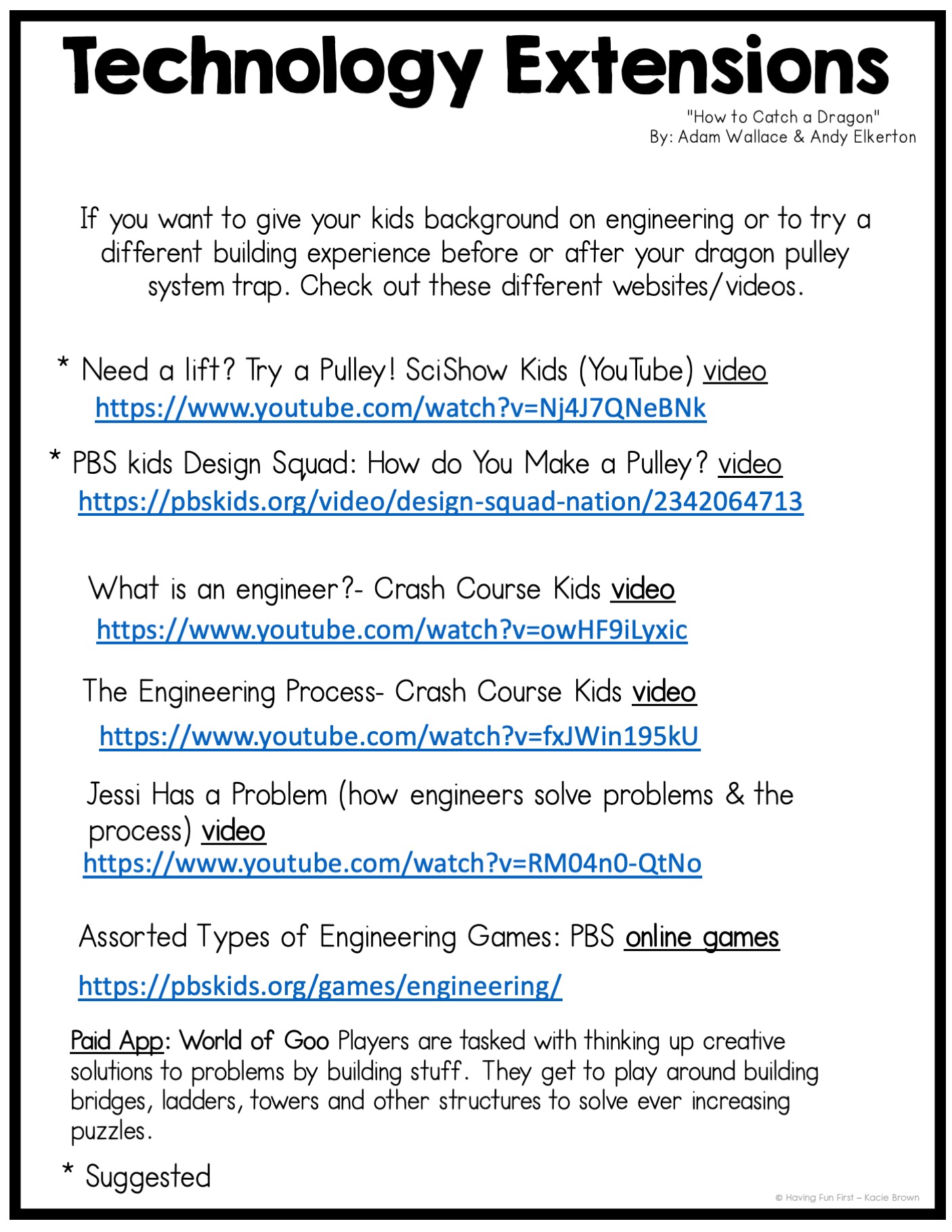 Of course, with all my book companion resources I also provide multiple reading comprehension extensions to strengthen the literacy component as well. The "How to Catch a _" books lend so well to many comprehension activities such as sequencing, retelling, character response, making predictions, author's purpose, text to text connections and so much more.
#2 How to Catch a Snowman and #3 How to Catch a Leprechaun
The "How to Catch a Leprechaun" and "How to Catch a Snowman" STEM activities are great examples of the beginning stages of STEM exploration.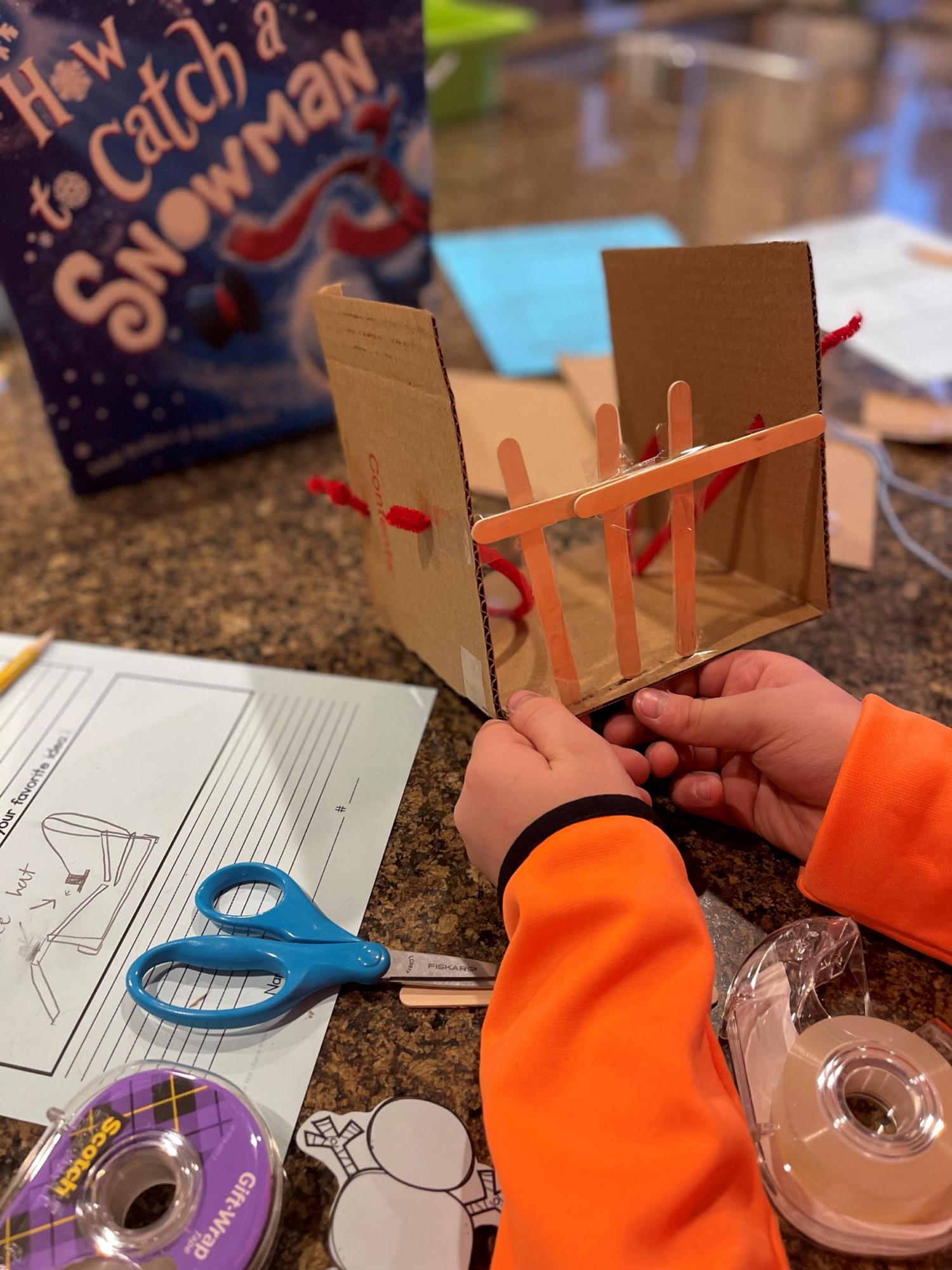 I provide basic rules, expectations, some examples, and a plethora of materials but the project is left more to the creative mind. Students are challenged to make a trap that will lure the character in and keep them from escaping or make them not want to leave. Having read the literature students are able to really hone in on what that character would be drawn to.
#4 How to Catch an Elf
In "How to Catch an Elf" students are challenged to catch the elf with the simple machine lever system. With the step-by-step visuals I have provided I have had kiddos as young as Kindergarten participating with minimal support. They are amazed at what they can create.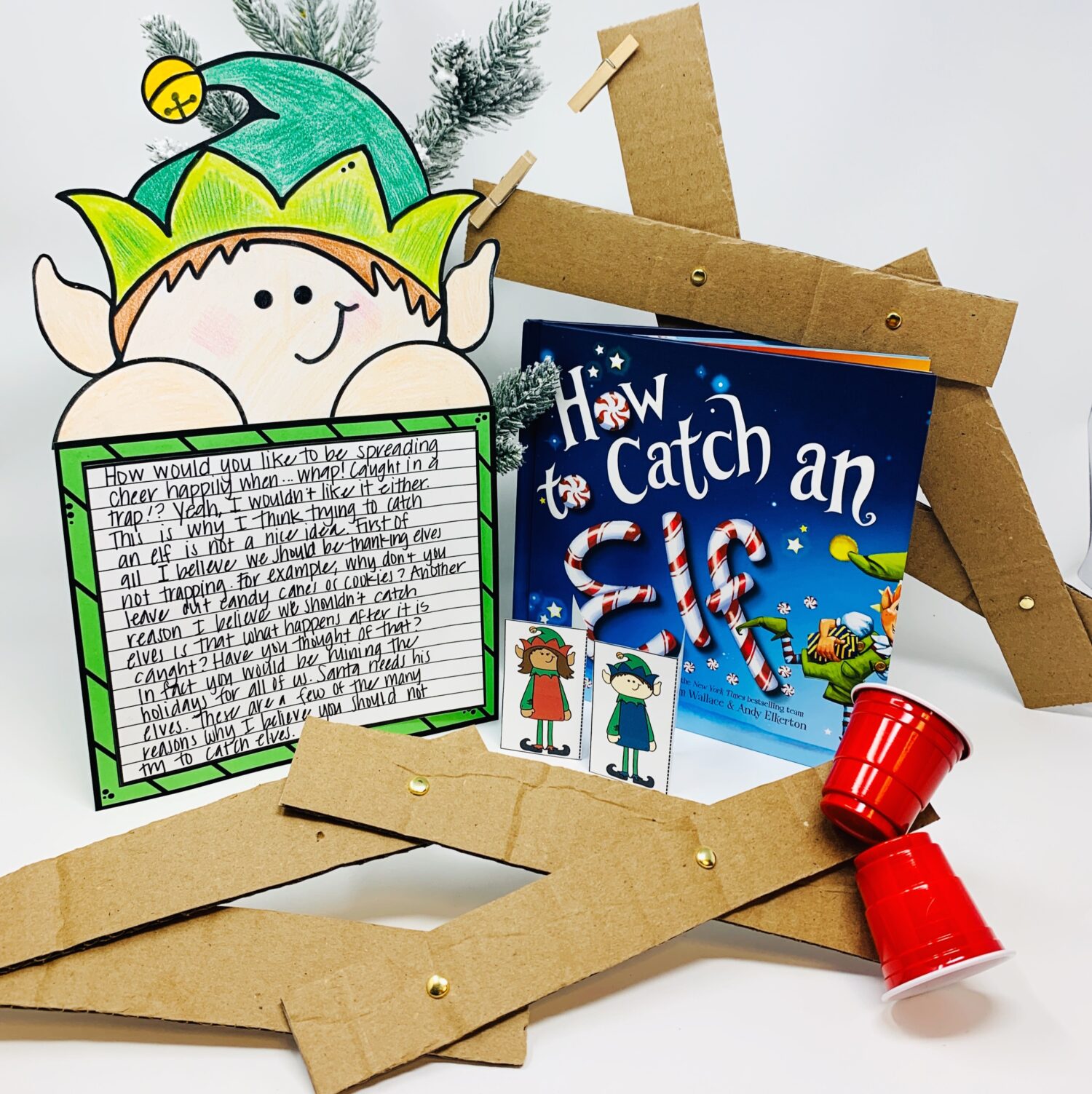 #5 How to Catch a Turkey
The "How to Catch a Turkey" resource is a student favorite. This challenge gives basic training on how catapults work and provides multiple examples of how the contraption can be built. It is a lot of fun to see where kids take this applying their newfound knowledge of the catapult system.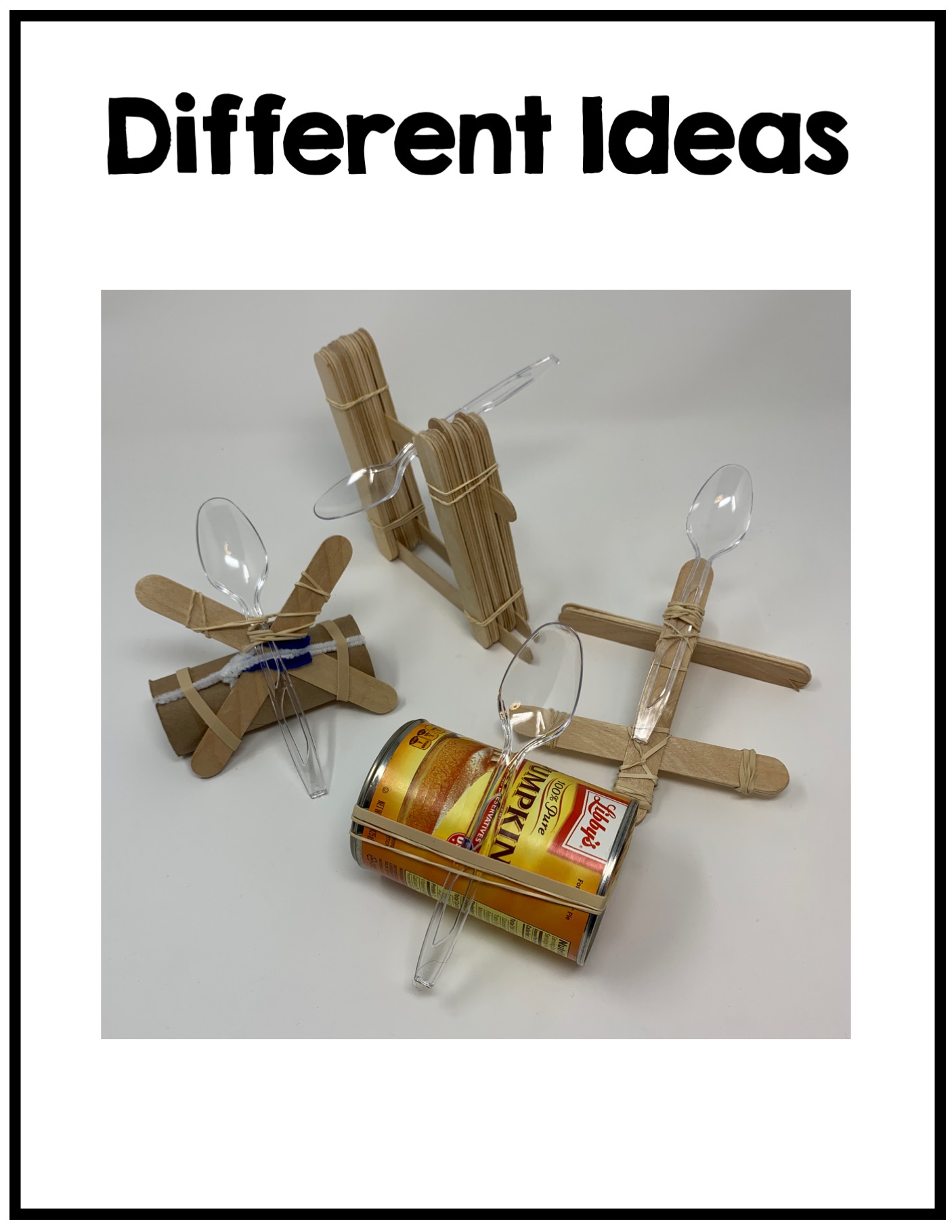 #6 Bonaparte Falls Apart
Another great STEM project that my students always enjoy is creating towers with Bonapartes lost bones based on the book, "Bonaparte Falls Apart" by Margery Cuyler. This resource again has an end goal of the tallest and sturdiest tower, yet doesn't give exact steps on how to achieve that goal. This is a print-and-go resource with minimal materials needed outside of paper, glue, and tape if wanted. What I love about this resource is that it also focuses on the social skills of growth mindset, compassion, and teamwork. I love a mentor text that can prompt these lessons. You can read more about this STEM challenge in the previous blog post, "Get Creative with 2 Halloween STEM Activities."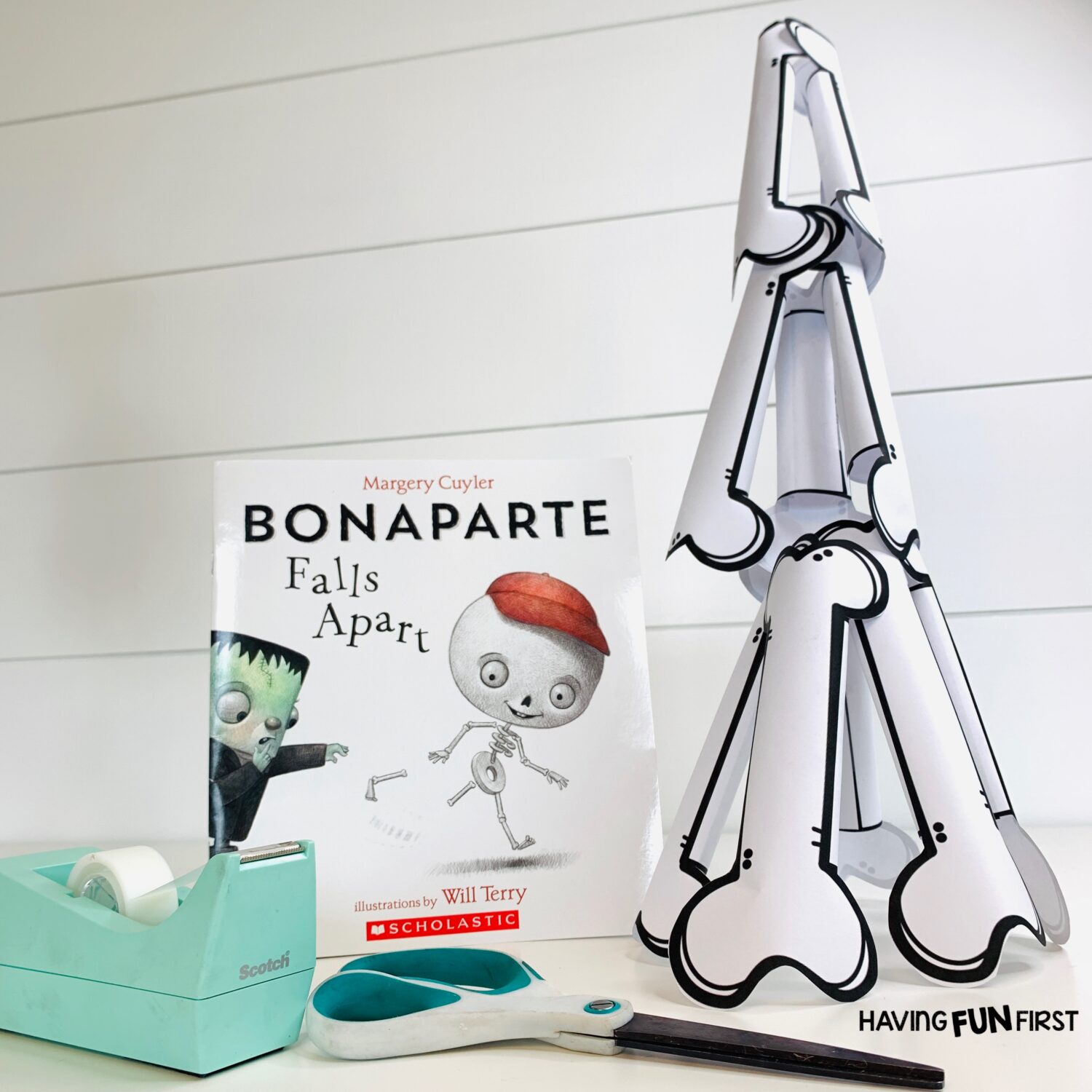 Free STEM Resources
Excited to start adventuring into STEM in your classroom? You can read about how I implement it in my classroom, materials you should have, and more on my previous blog post "SIMPLE STEPS ON HOW TO IMPLEMENT STEM IN YOUR CLASSROOM" and download my popular STEM posters for FREE.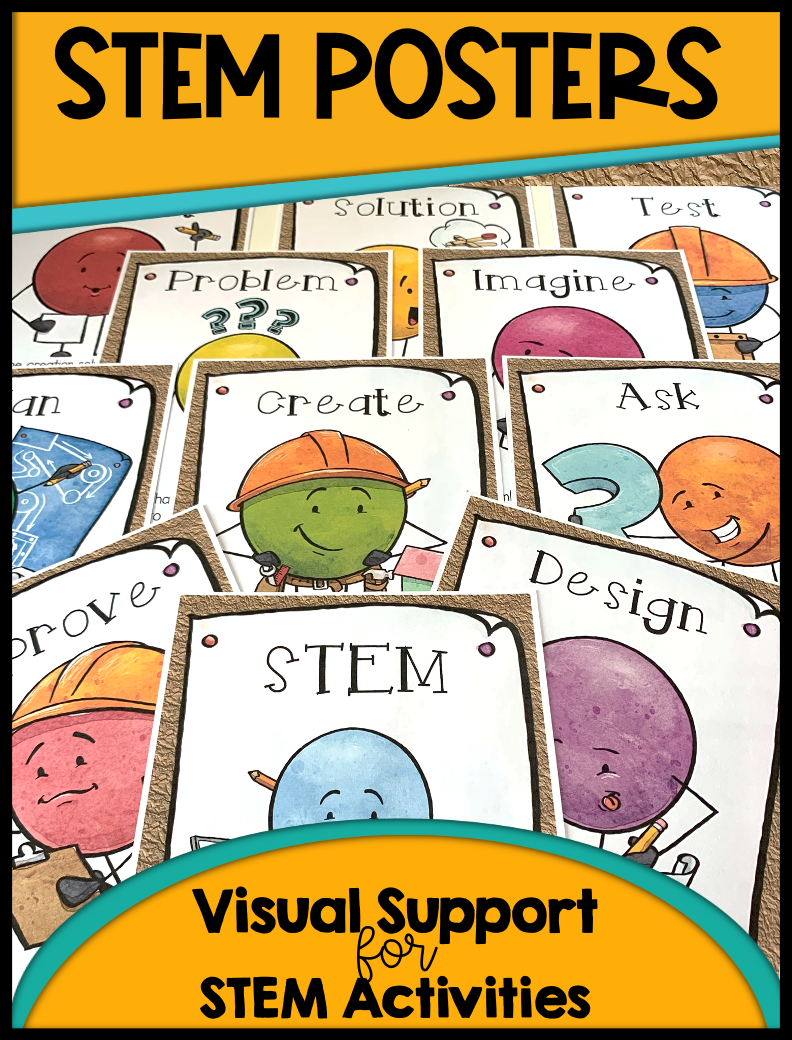 I have absolutely loved creating these resources and yes, more of these STEM challenges with literacy companions are in the works.
Do you have a favorite "How to Catch A _" book? Let me know in the comments below.
As always, feel free to reach out with questions, suggestions or just to connect!