Hey there friends,
I hope you're having a great week. Here at my house, we are getting excited about some consistent sunshine. You're probably saying, "Man she mentions being excited about the sun a lot." Yeah, I sure do, but I live in Washington state and we have 7 seasons here… Fall, Winter, Gray, Spring Teaser, Spring, and Summer. I'm not quite to the "angry at the gray rainy weather stage" yet, but it's a fine line I'm walking. Ha!
So with the sunshine in mind, I made sure to bring some light-hearted, happy, yet engaging texts into my guided reading comprehension and writing curriculum this week. This week's focus in the Guided Reading with a Purpose Curriculum is all about teaching context clues. So, I'm sharing with you the ways I introduce my students to context clues through guided reading activities with mentor texts full of new vocabulary. These activities for context clues are designed to help you teach your students how to decipher new vocabulary.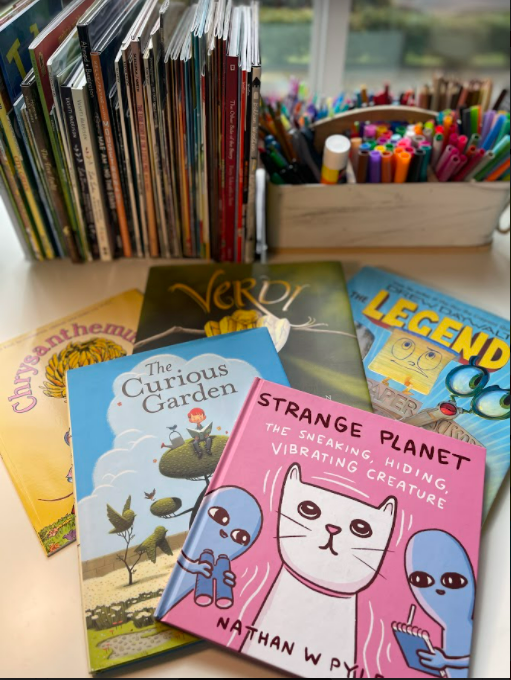 Mentor Texts & Activities for Context Clues
The following 5 mentor texts each have accompanying resources that will help you dive into context clues with your students as well as a unique craft, writing prompts, graphic organizers, story element posters, anchor chart headers, focused worksheets to deepen understanding, book talk questions, parent connection materials, check for understanding materials, lesson plan ideas, and more. Click on the images below to preview each resource.
This is a book that definitely has a Springtime/Earth Day vibe when a young boy explores an abandoned railroad track to find a dying garden. He visits it daily, puts in the work, and his once gray dreary town becomes taken over with beautiful greenery and life.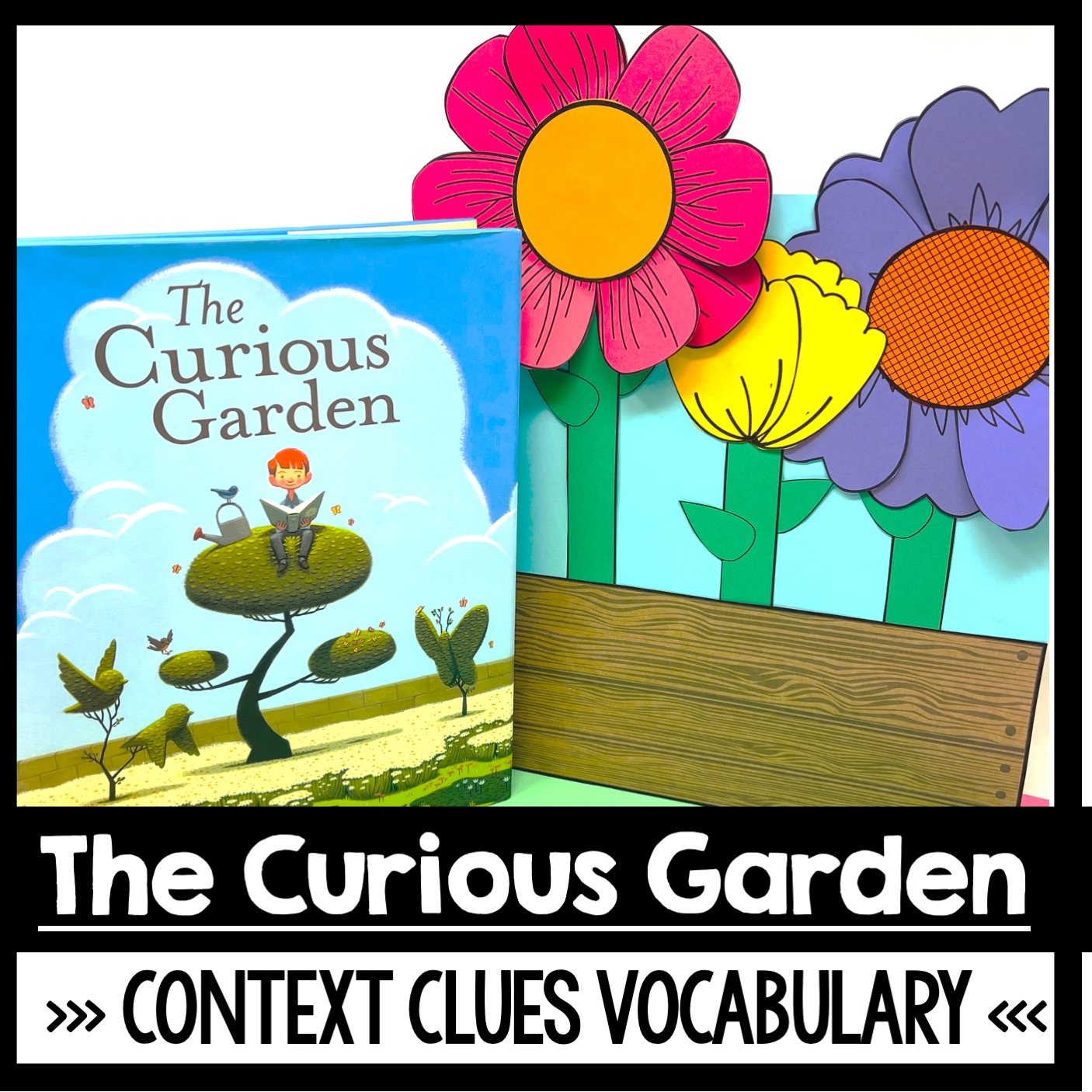 This book is a classic Kevin Henkes story. You can always count on his books for a great lesson, wonderfully written characters, and laughter. I love this mentor text for the social-emotional learning about teasing and being confident, but also for the descriptive vocabulary.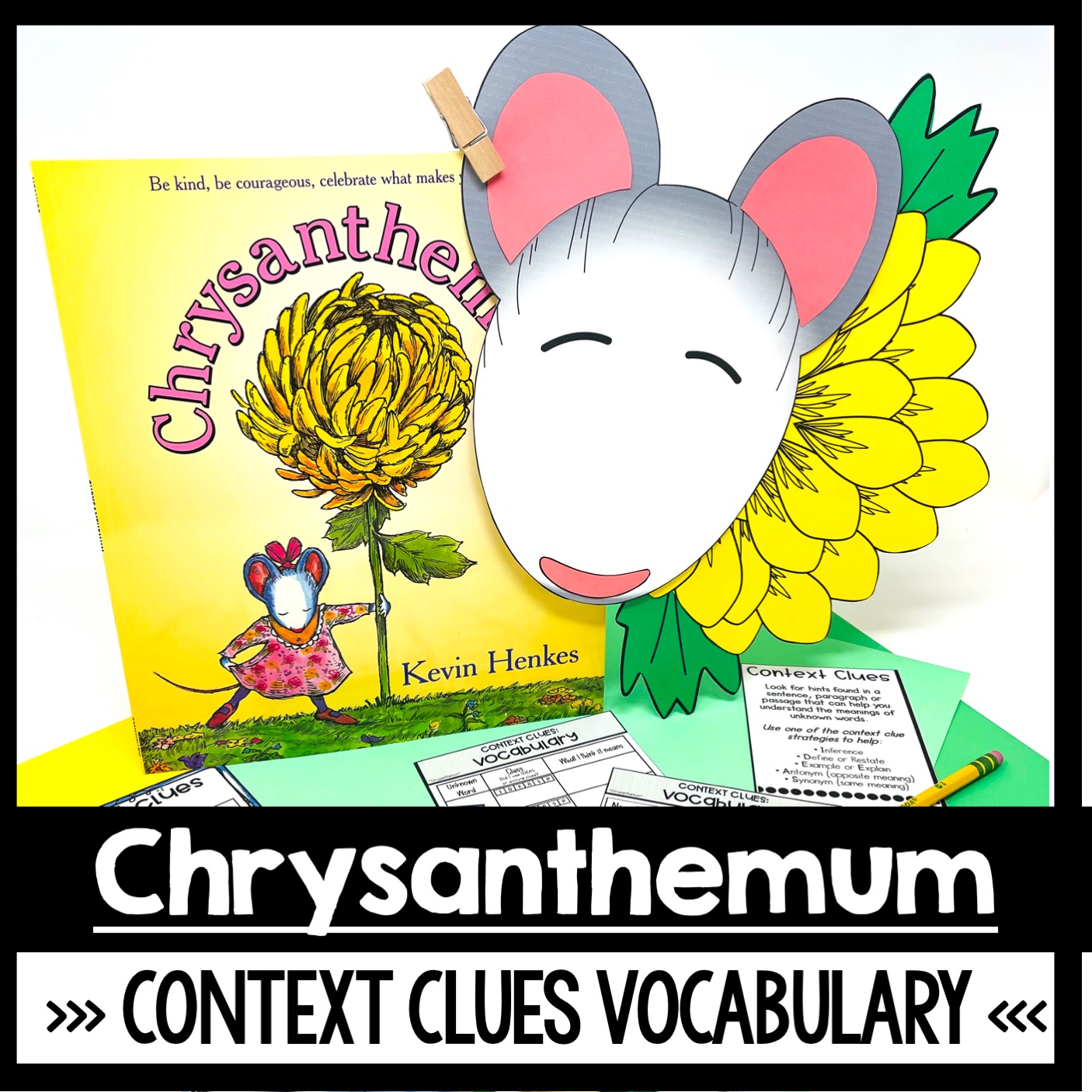 This book is packed with engaging language as well as an equally engaging storyline for students. Expect lots of laughter. This story follows the small moments of rock, paper, and scissors as they go in search of worthy foes. Kids will read a funny tale of how the game rock, paper scissors came to be.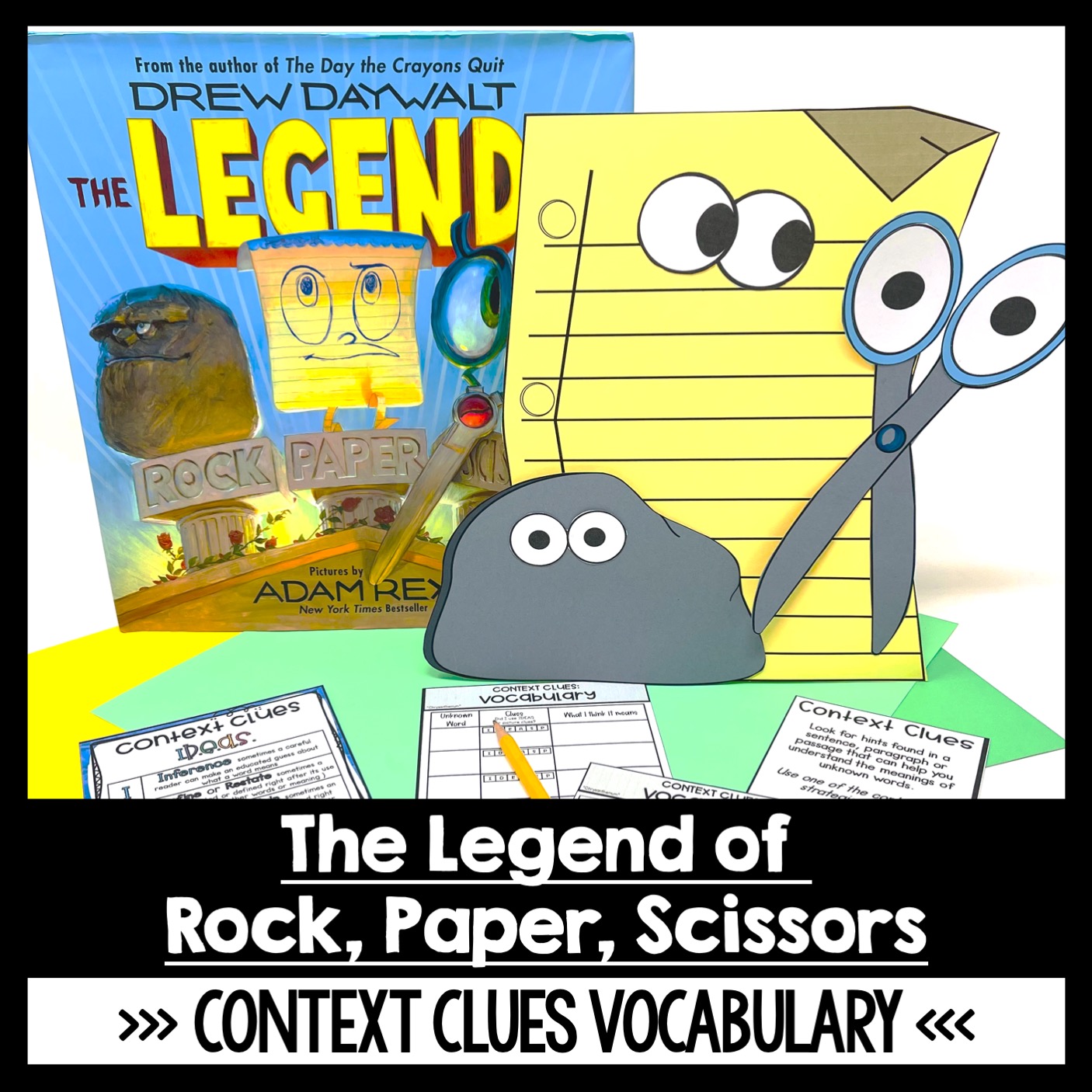 This book will be a huge hit and explores vocabulary in an extremely fun way. I love that students use context clues without even realizing it to decipher the language the aliens use in this fictional story. My own boys LOVED this book and have read it several times.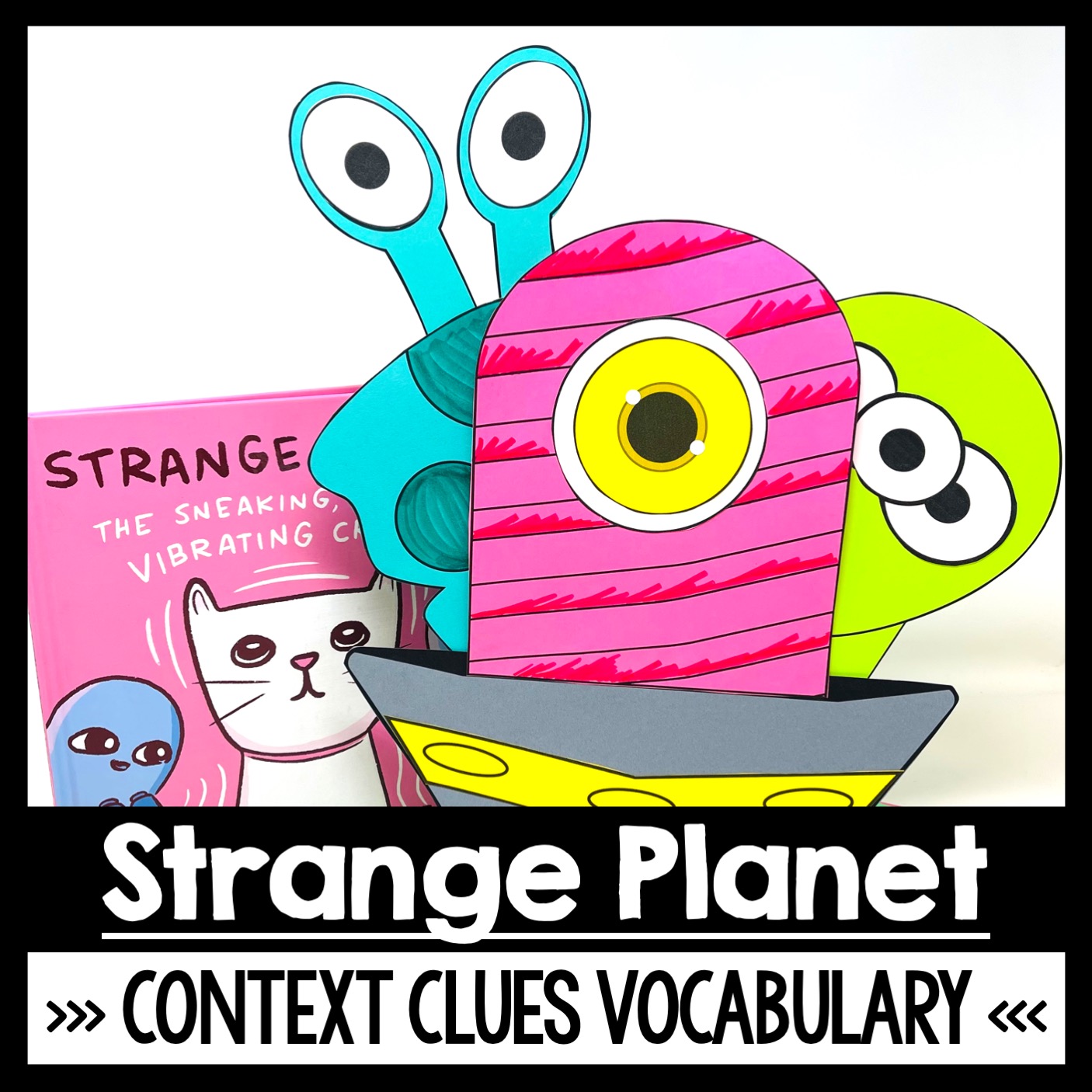 This story of a young snake trying to outrun growing up is packed with vocabulary to explore with your young readers. Every book I have picked up that's written by Janell Cannon offers wonderful vocabulary, engaging plots, and beautiful illustrations. They can be longer books for a read-aloud, but worth the teachable opportunities inside.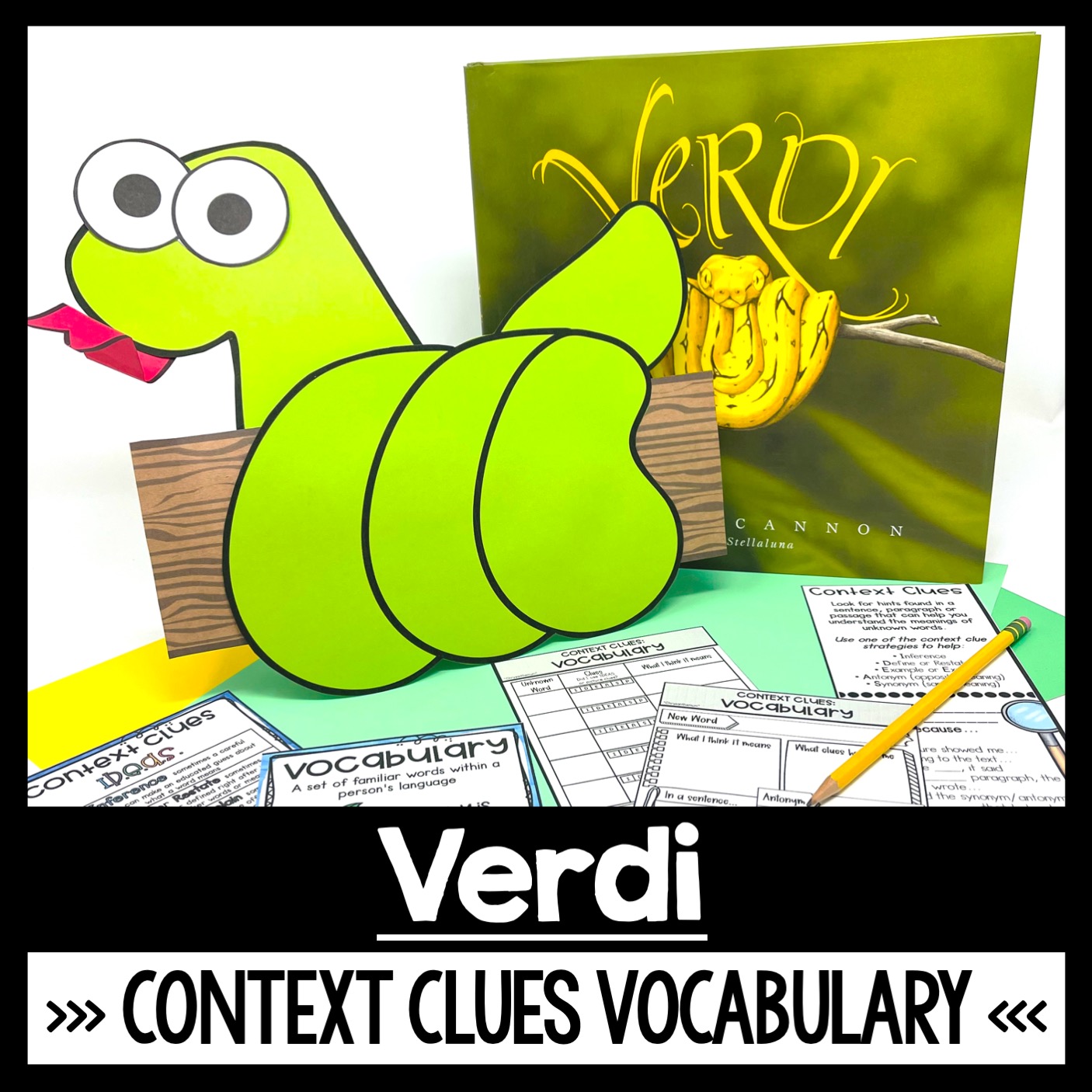 The books listed above are excellent for practicing context clue reading comprehension strategies and a few of them also lend to some great social-emotional learning conversations. If you don't already have access to a copy of these books you can click on the book titles above to view them in my Amazon store. (As an Amazon Associate, I earn from qualifying purchases.)
The resources above can also be purchased all together in my Context Clues Bundle.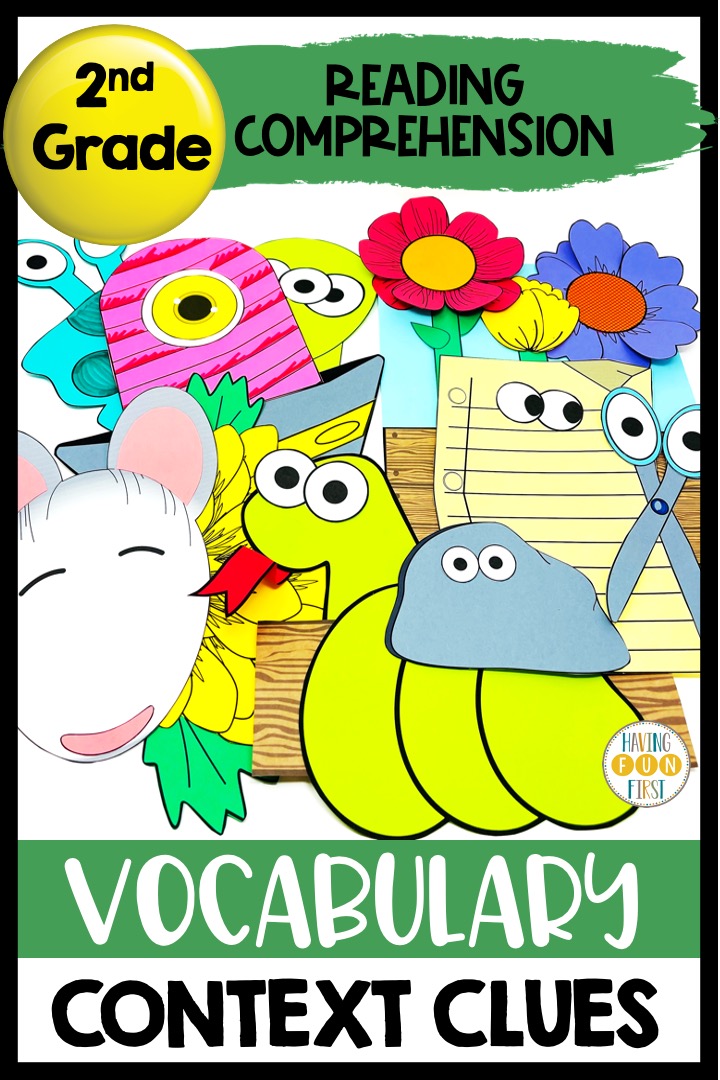 Why am I directly teaching context clues to my 2nd graders?
Though context clues aren't officially in the common core standards until 3rd and 4th grade I know that by exposing my students to these reading comprehension strategies now I am providing a valuable foundation for their future studies. The background will increase confidence now as they are confronted with new vocabulary and when they are challenged moving forward. Still wondering about teaching this concept? Let's pause and look at the books in our students' hands. Our students' reading levels are all over the place, and these years are huge for growth in not only fluency and comprehension but confidence. If we aid our students with tools to begin tackling new vocabulary we are winning!
Why "IDEAS" when teaching context clues?
Inference
Define or Restate
Examples or Explain
Antonyms (Opposite Meaning)
Synonyms (Same Meaning)
As teachers, when we are looking for strategies to deliver new content we must consider all styles of learning, as well as our audience. As a kid and even as an adult acronyms have helped me tremendously with recall and application of my thoughts. As a result, I try to incorporate this strategy when I can. Having concrete strategies and terms my students can use to tackle the unknown provides predictability, routine, and decreases the anxieties of reading harder text. I tell students that context clues are hints we can regularly find in a sentence, paragraph, or passage that can help us understand the meanings of unknown words.
I chose to focus on context clues in this week's resources primarily focusing on the IDEAS (Inference, Define, Explain, Antonym and Synonyms) strategy. I also made sure to include picture clues, which is so important for our young readers.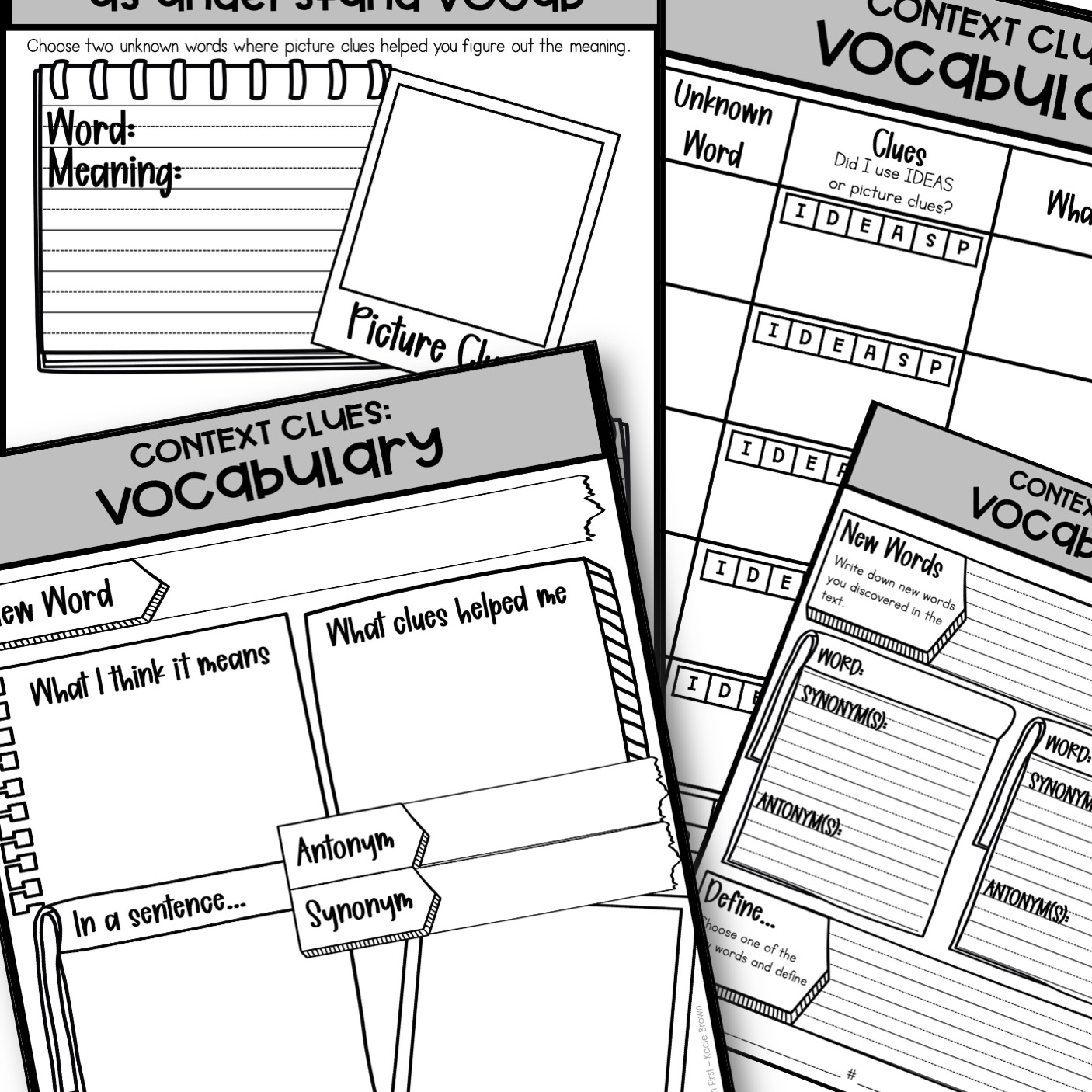 Tips for Teaching Context Clues
Make sure your students are familiar with antonyms, synonyms, and inferencing.
When introducing, focus on one strategy at a time.
Keep mentor posters with prompts displayed to support all learners.
Model using context clues in your teaching, for example, when you read aloud.
Let them practice, practice, practice at school and home.
To help the at-home support you can send home this FREE context clue bookmark!
Simple Mini-Lesson Idea for Teaching Context Clues
Tell students that as we read we encounter unfamiliar words. We will be learning about how to figure out the meaning of those words using a few different strategies. Here are a few examples from one of my resources that you can use or modify to make your own. I just want to show you an approachable strategy for teaching these concepts that is not overwhelming. I simply wrote sentences using a word they would know and replaced it with a made-up word. This helps to focus on the concepts and increase that confidence.
Inferencing
My hands were freezing because I forgot to put on my topogottens.
Definition
Greg was always yopper. He never made it to class on time.
Example/Explain
We saw many lippos, such as beetles, bees and ants.
Antonyms/Synonyms
When I looked at the rollercoaster, I wished I had felt excited like my brother, but I felt finger.
You are doing a great thing preparing your students for success and increased confidence in their reading. Please contact me with any questions, or strategies you love using when teaching new vocabulary to your students, and don't forget to grab your FREE materials for teaching context clues.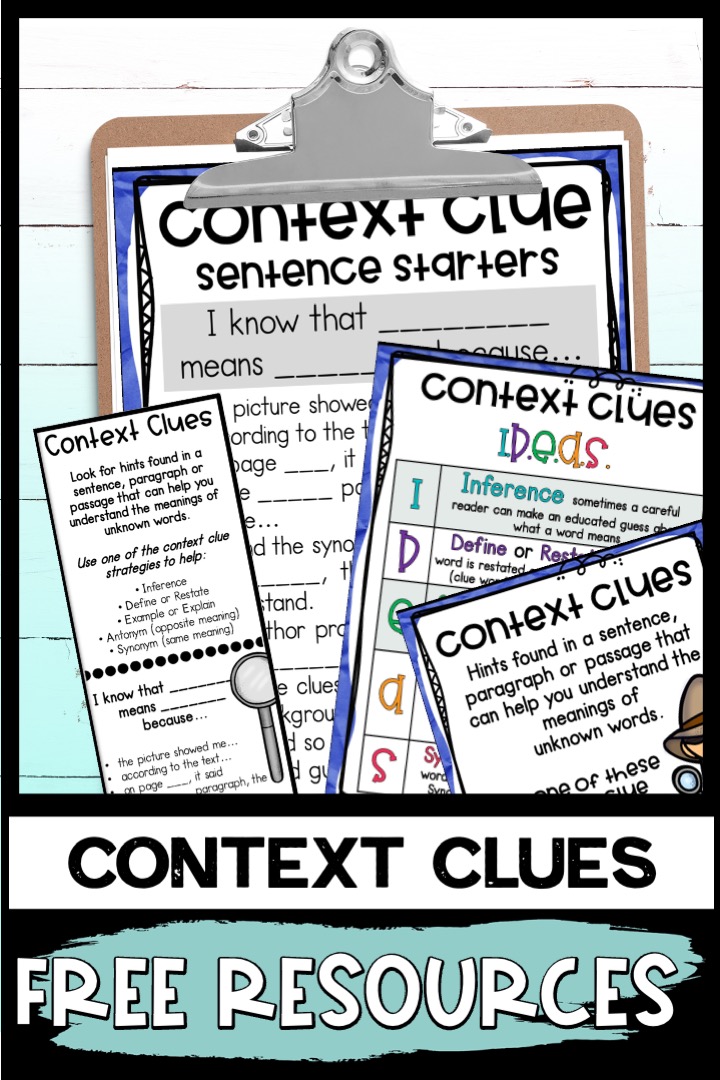 I hope you have a wonderful week!