Have you ever struggled with knowing what reading comprehension questions to ask your students or your own kids? As we progress into the school year and we start to dig deeper into reading I always break out my Reading Comprehension Bookmarks. Each bookmark is focused on one specific reading comprehension strategy and has a list of reading comprehension questions for that strategy. These bookmarks are a great reading tool for students to use both at school and at home, but the best part is they can be used for ANY book. Let's take a closer look!
Reading Comprehension Strategies
I have included bookmarks for 21 different reading comprehension strategies. The strategies included with these Reading Comprehension Bookmarks are:
Ask and Answer Questions
Author's Purpose
Character
Character Perspective
Context Clues
Fiction or Nonfiction
Nonfiction Features
Main Idea
Making Connections
Plot (3)
Problem and Solution
Retell
Schema
Sequence of events
Setting
Summary
Story Elements
Story Mapping
Topic and Main Idea
Using visuals to understand
Each strategy has its own set of reading comprehension questions.
Reading Comprehension Questions
For example, the "Character" bookmark has guiding questions such as:
Who are the main characters?
What traits describe these characters?
How are the characters similar? How are they different?
What problem(s) do the character(s) face?
How did they react?
What is the importance of each of the characters?
Do you relate to any of the characters?
Each reading strategy includes several reading comprehension questions as shown below.
How Can I Use the Reading Comprehension Bookmarks?
Peer Reading Groups
I originally created these bookmarks to help students remember the comprehension skill that we were focusing on. I listed specific questions to help guide peer discussions when they stalled out or were potentially missing key components of the skill. This is also a great tool that naturally encourages student independence. They are easy to print in color or black and white to have ready for reading groups.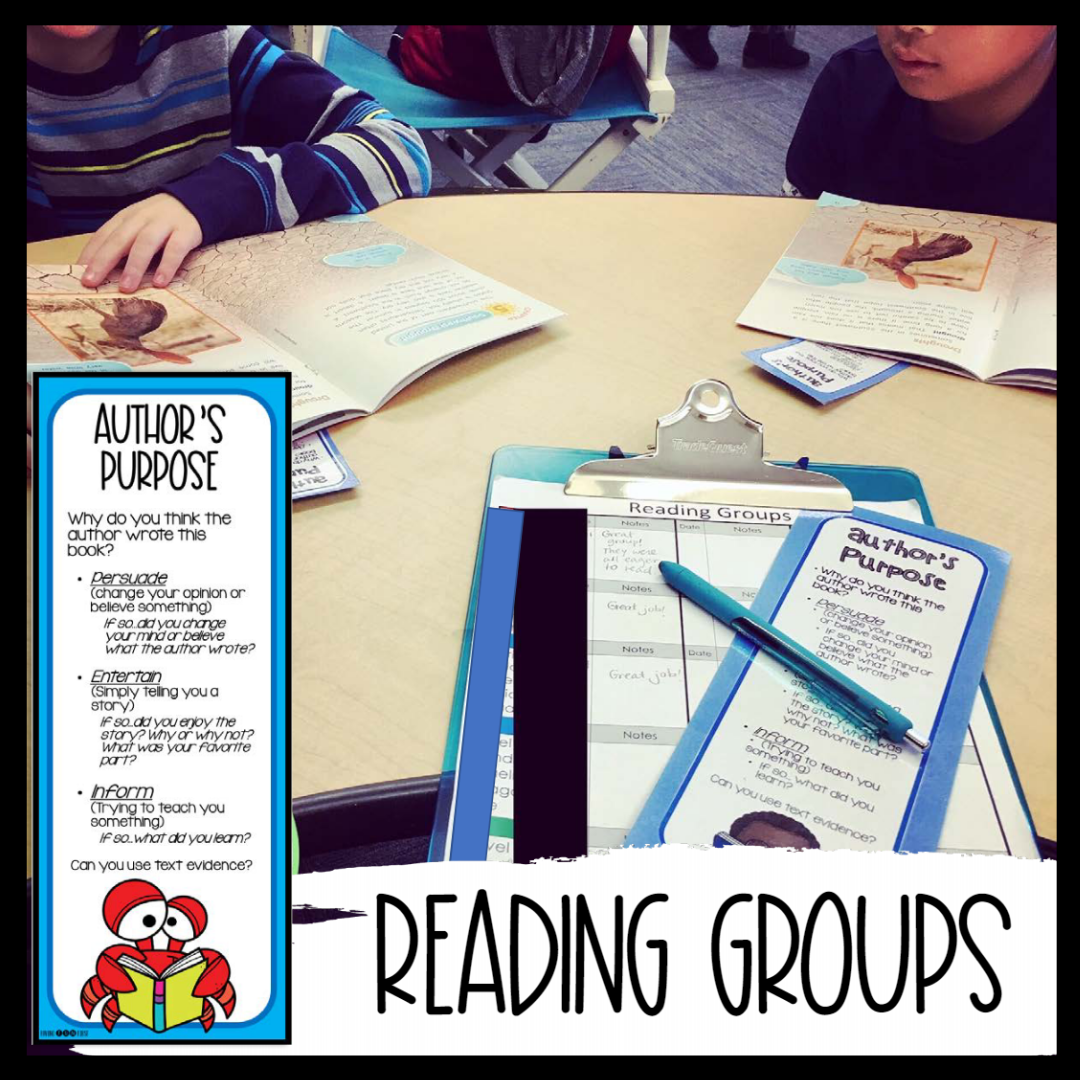 Home Connection for Families
Another way I have used these reading comprehension bookmarks is as a school-to-home connection. My teaching team and I would select a monthly or bi-monthly skill to focus on when students were reading at home. We would send the bookmarks home with students to help families/guardians know what types of questions to ask to support discussion when reading at home.
TIP: If you do send the book study bookmark home to families/guardians, I suggest mapping out the skills you are focusing on throughout the year to align them with the home connect. You can choose to have the skill on the bookmark be the same as what you are working on at school or use it as a review of the previous month's skill.
I am always looking for accommodations to support my students and when I started sending them home I saw that it really helped families as well. And, to be honest, it helps me be more organized and makes my teaching life easier! I hope you find these book study bookmarks just as helpful!
Try them out for FREE! Download this free comprehension bookmark for Character and Character Perspective.
You might also like to read my blog post about Questioning Strategies to Increase Reading Comprehension.