Hey there friends,
I fully believe the best way to support a student in your classroom is through connections. We need to get to know these nuggets and their diverse families and backgrounds. This week in Guided Reading with a Purpose is all about getting to know and celebrating our unique students with my 5 guided reading activities that celebrate diversity in the classroom.
As I explored fitting comprehension skills to match with this goal, I stumbled upon an educational journal article on Louise Rosenblatt's theories in reference to the reader's interaction with the text they read.
Louise Rosenblatt's Reader Response Theory encourages reading activities that inspire unique and individualized responses to the literature during and after reading a text. Her studies support students "making connections" to self, the world and other texts they read. Her research demonstrates that when these transactions occur between the reader's individual interpretations and the text, comprehension is achieved.
As a result, this week of guided reading activities focuses on diversity in the classroom while building the comprehension skill of making text connections. Students will focus on making text-to-self, text-to-world, and text-to-text connections in order to better comprehend the text we read.
Here are my 5 favorite guided reading books and activities to teach text connections while celebrating diversity in the classroom:
"A Family is a Family is a Family" shows a class that is discussing what makes their family special. Each student is sharing something unique about their family and experiences.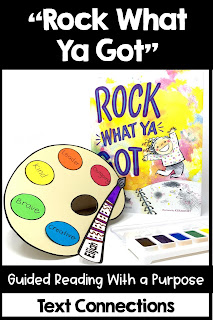 "Rock What Ya Got" is a fun mentor text for guided reading all about loving yourself no matter your age, background, ability, etc.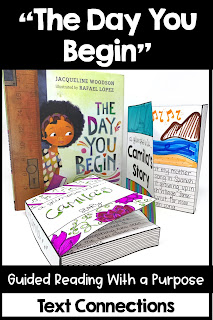 "The Day You Begin" is about a girl who feels different, but finally decides to share more about herself and realizes she has connections to those around her that she didn't expect.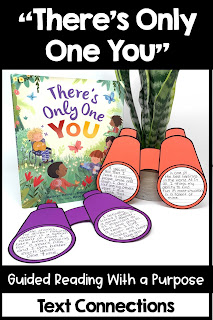 "There's Only One You" is a wonderful book that celebrates our uniqueness –  how we look, feel, react, what we do for fun, how we communicate, our talents, etc all make us unique. It's a message that our students need to hear over and over again!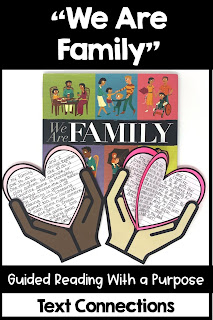 "We Are Family" has wonderful illustrations giving students a glimpse into how similar routines/goals/traditions can look so different from family to family.
I absolutely love this particular week in the Guided Reading with a Purpose curriculum because it helps me show my students that I care about who they are, that I value their uniqueness, and that their stories are important to tell. These books lend themselves to building text connections and inspire engaging, in-depth conversations inside and outside of the classroom.  Click on any of the images above to check out these 5 guided reading resources in my TpT store, or click on the book titles above to purchase the books on Amazon using my affiliate code. (As an Amazon Associate I earn from qualifying purchases.)
Let Your Students Talk!
As educators and parents, we know that many kids, when given the opportunity to share in a supported environment, will talk on for days! ha! This week is a perfect opportunity to let them do just that. Channel that over-sharing into great discussions with the whole group, in teams, partners, as well as into their writing. This week also gives you a prime opportunity to make those priceless one-on-one connections without feeling rushed or searching for topics to discuss.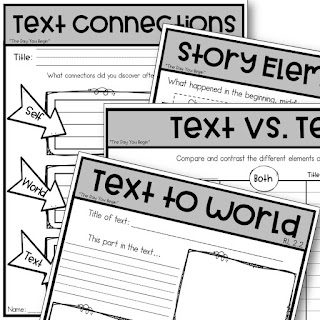 Adding in Art
Don't let the curriculum title fool you – Guided Reading with a Purpose is a multi-subject curriculum strong in reading, writing, social skills and even has some fun art extensions! Your students will enjoy the crafts included in each of the Guided Reading with a Purpose activities.  The crafts and writing extensions this week are wonderful to display at curriculum night or even in the hallways to celebrate diversity while introducing your students to the school community.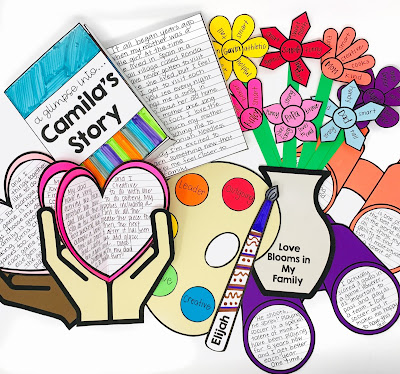 As always, I hope you have an amazing week and please reach out if you have any questions, suggestions or just want to connect.