Hey there friends,
I'm wondering if you have had the same dilemma as my teammates and I… A few years ago we made an amazing reading workshop curriculum map packed with the standards, themes, and elements to be taught throughout the year. So great, we now knew exactly what we need to teach but we were left wondering… how do we really hit those standards?
Of course, we have a reading curriculum, but it always felt shallow and we were always left scrambling to find activities that really connected with our kids. We really needed a guided reading program to deepen our students' understanding of the story elements and comprehension skills. Sound familiar?
So, I decided to do something about it. I wanted something thorough, focused, and of course fun.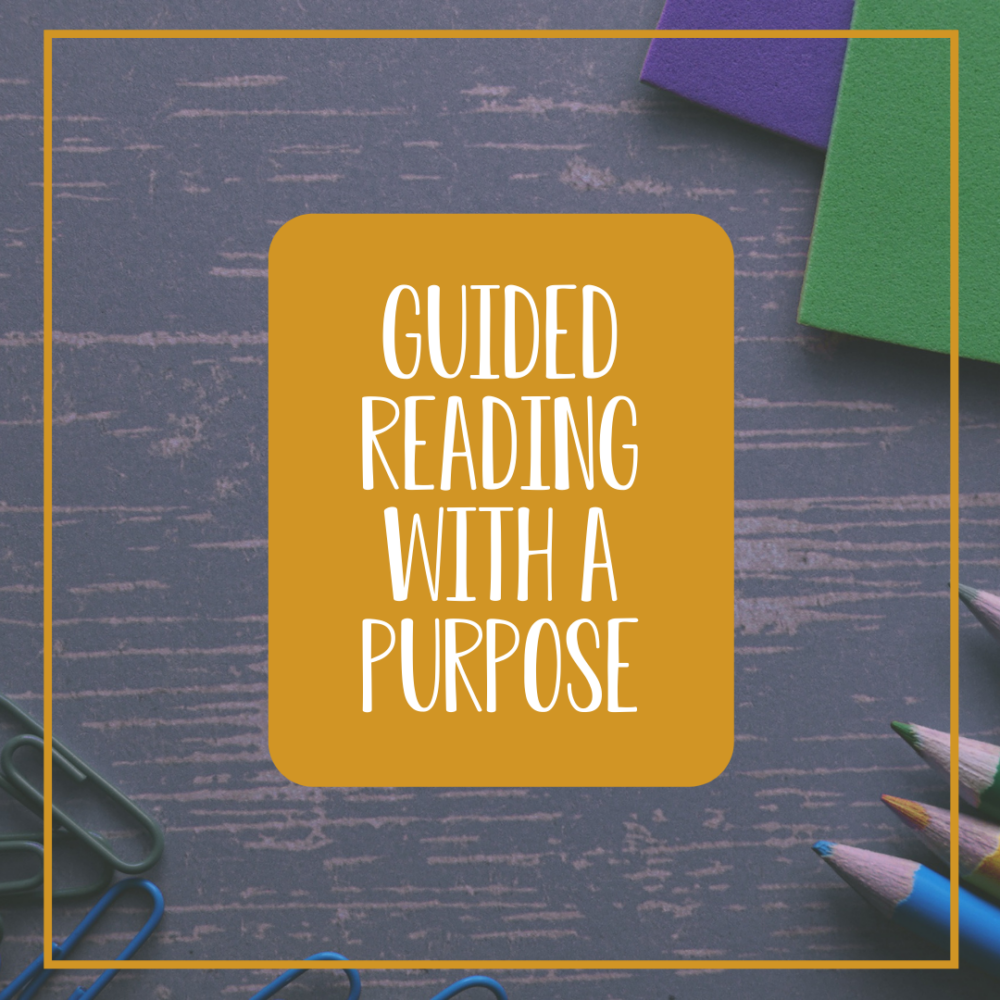 The Guided Reading with a Purpose Curriculum
Later that week, I was talking to my good friend Megan Mitchell of
First Grade Roars
about this. I asked for her input because we had talked about this struggle before. Even better she had decided to do something about it over a year ago putting together an
elaborate guided reading program
for her first grade students. She thoughtfully tailored each week to coordinate to the standards, incorporating impactful activities, crafts, supportive mentor materials, and exciting literature. She was the exact person I needed to collaborate with on this project. She talked me through her plans, how she supported the learning and how to effectively implement the activities. I was so inspired to hear about her overwhelming successes I could barely wait to start crafting my own guided reading with a purpose series for my second grade kiddos.
Here is a link to her blog post all about her first grade guided reading program:
Creating a Meaningful Guided Reading Program

I started brainstorming about all the themes and units I love to do throughout the year. From there I  collected all my favorite mentor texts (who are we kidding I bought a bunch more too!) and grouped them into each theme. I was already feeling hopeful about the project especially when I could find multiple teaching points in each story.
The most important piece to remember is that we don't need to rush through multiple elements and strategies each week. What our kids need is to be able to slow down, make connections and analyze what they are reading. This leads our students to make deeper connections to concepts. Exploring entertaining text, creating fun crafts, completing themed activities, and participating in focused book talks can't help but lead to memorable learning for our students.
Be sure to subscribe to my email newsletter to stay updated with the Guided Reading with a Purpose curriculum and check out this Guided Reading with a Purpose blog post for more information and to download a free preview.