Hey there friends,
I can't believe how fast this month is flying by. Right now we are on mid-winter break and my family is in Yosemite National Park. We are heading out today to hit four more parks as we circle back home. We will be completing 18 parks visited so far with our kids and we are always left wanting to see more.
In each park, the kids and I pick out postcards and I always bring stamps. We try to send out at least one postcard to make it back to a friend or family member. We know that we might beat the postcard to its destination but, it's fun and great practice for writing letters.
With these exact thoughts in my mind, I focused this week in the Guided Reading with a Purpose Curriculum on how to write a letter, both friendly and persuasive, with an extra reading comprehension focus on character perspective.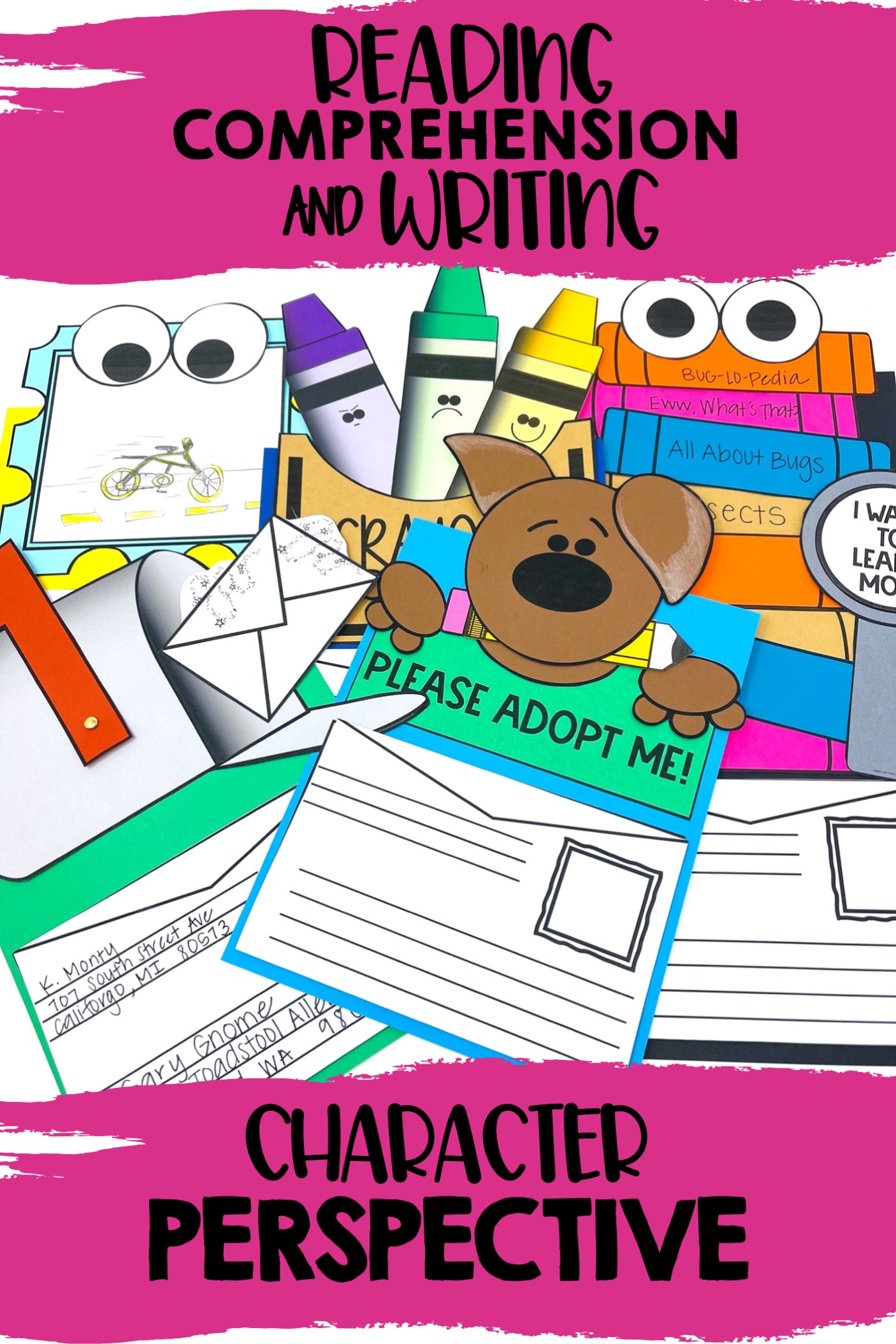 Teaching Letter Writing
Writing letters has always been something I love teaching and of course, love doing. There is something so nostalgic and heartwarming about receiving a letter and how about that undeniable excitement to see something fun in the mail vs. junk? Am I right?!
The mentor texts for these guided reading activities are all fiction and are sure to entertain and inspire your students. I made it my goal to come up with great letter-writing prompts to get those young, creative minds working and excited about writing letters. I have also included writing a letter worksheets to make teaching and supporting your students even easier.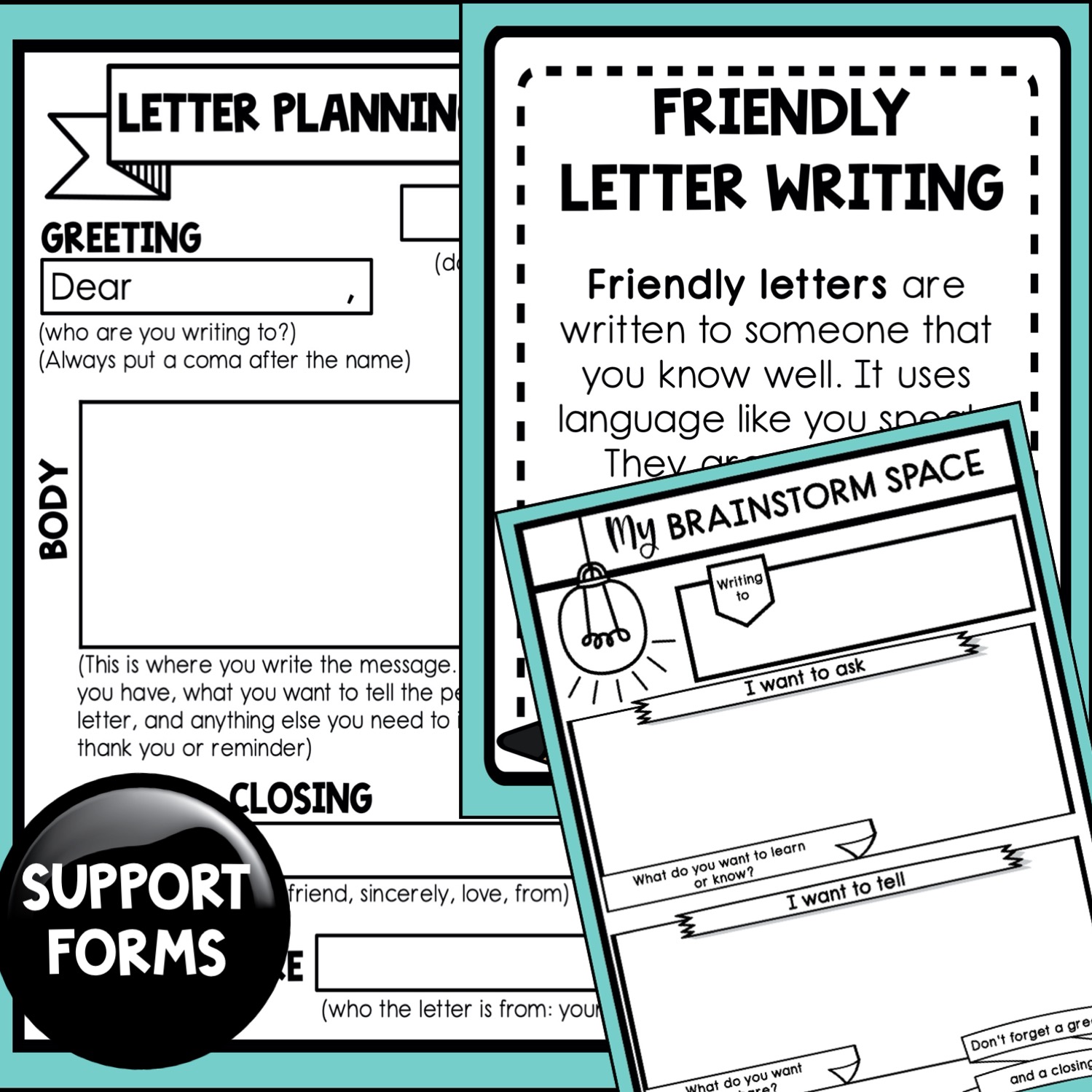 The letter-writing prompts have fun arts and crafts to go along with them to make the writing a letter practice even more enjoyable for your nuggets.
Mentor Texts to Teach Writing A Letter
The text I chose to explore the comprehension skill of character perspective while focusing on writing letters are:
This fiction mentor text is not only funny with a great voice but will pull at your heartstrings as a goofy dog writes letters to his neighbors in hopes of finding someone to be his new owner.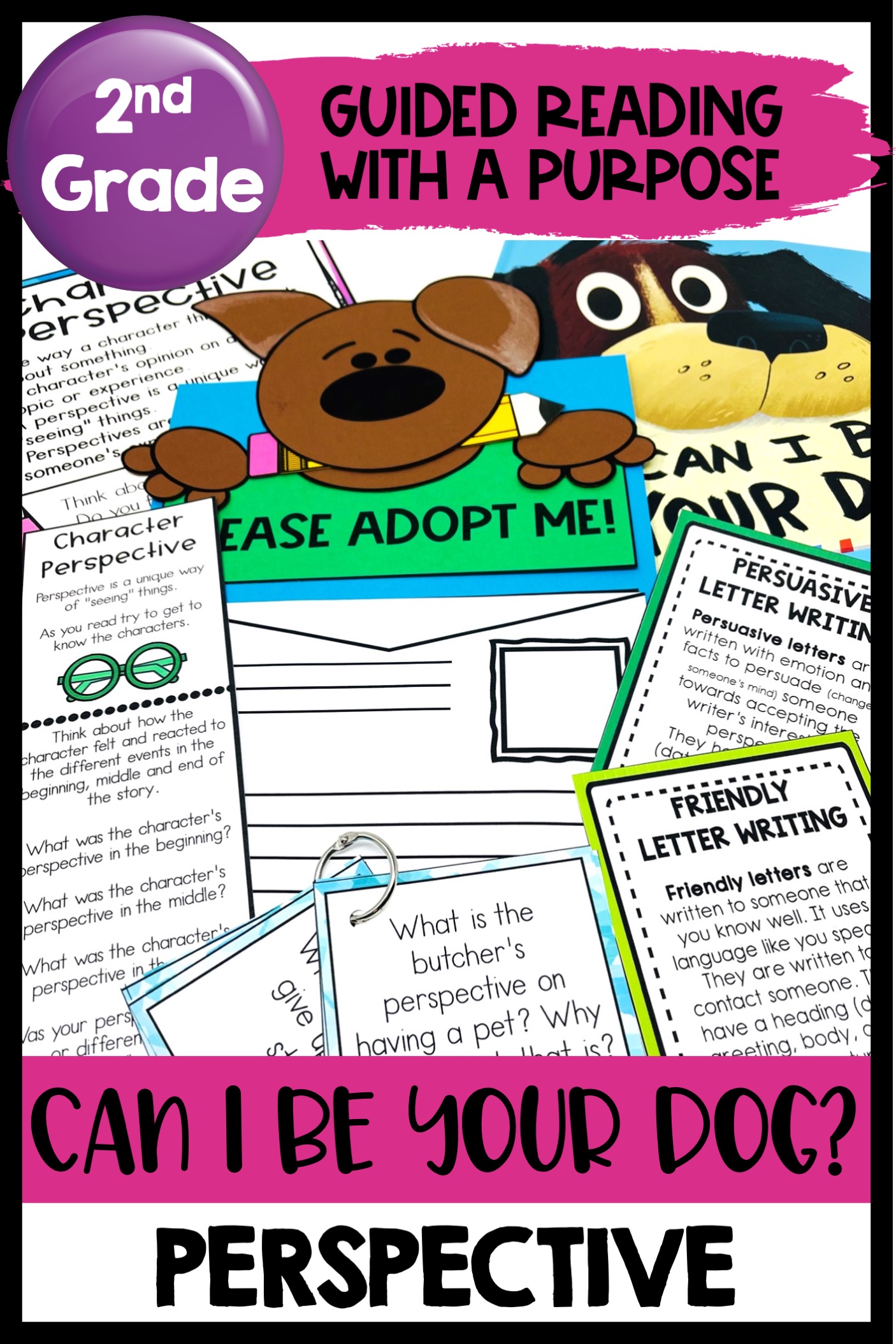 This fiction mentor text is another great story filled with voice and creative visualization opportunities. Have fun reading letters between a mother and her son as he begs for his very own pet iguana.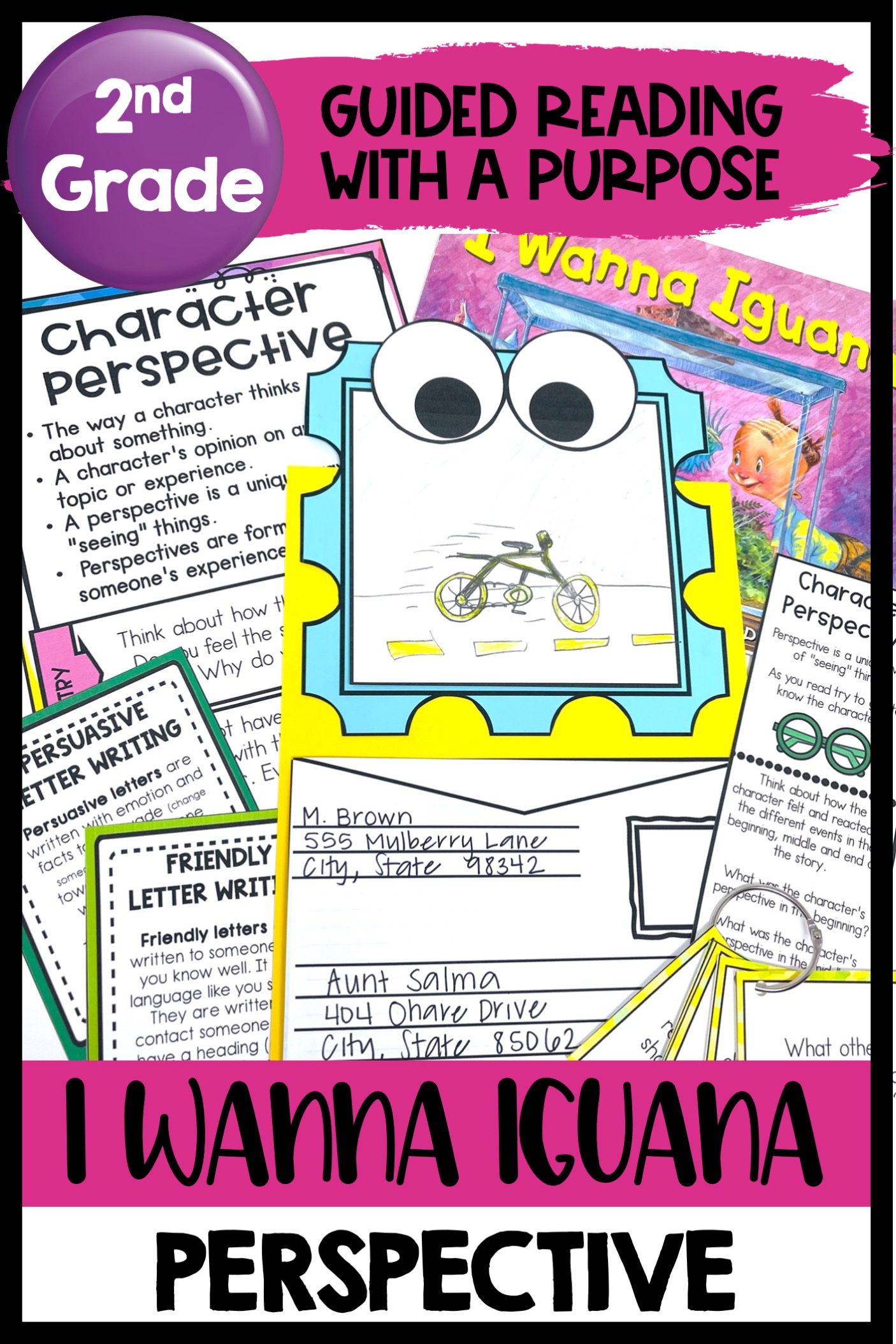 This fiction mentor text is an excellent book to not only teach character perspective but visualization as well. A boy and a dragon are set up as pen pals and neither knows what species the other is. It is a pretty fun tale.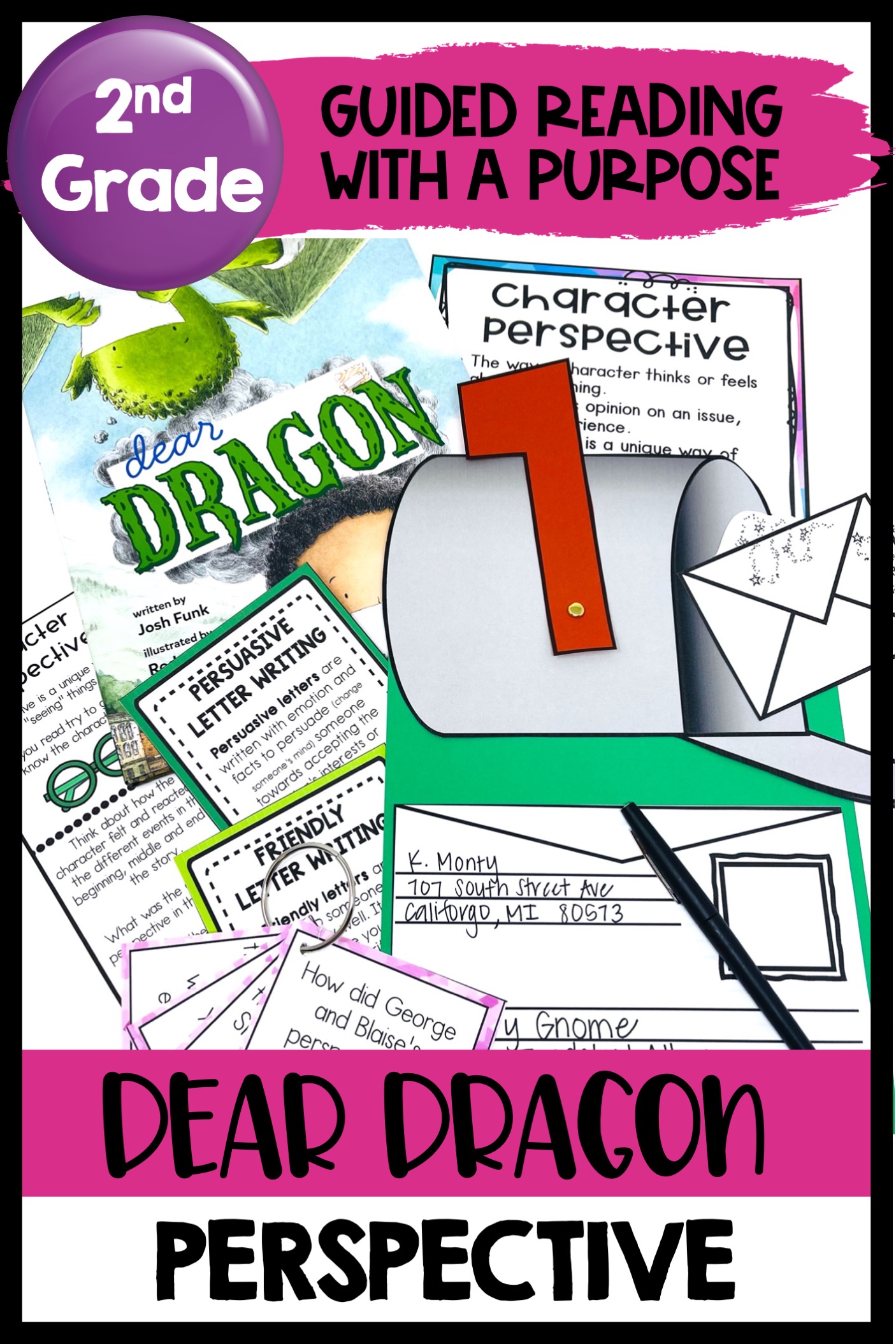 If you haven't had a chance to read Drew Daywalt's crayon series then you are in for a treat. This fictional mentor text brings you into the life of a crayon. The crayons are writing letters to their owner Duncan letting him know what needs to change if they are going to keep coloring for him. Your kids will love it.
I'm not sure who enjoyed this adorable story more, me or the kids. This fiction mentor text is about a little girl writing letters back and forth to who we assume is her teacher. She is asking for more information about the whale that is living in her pond.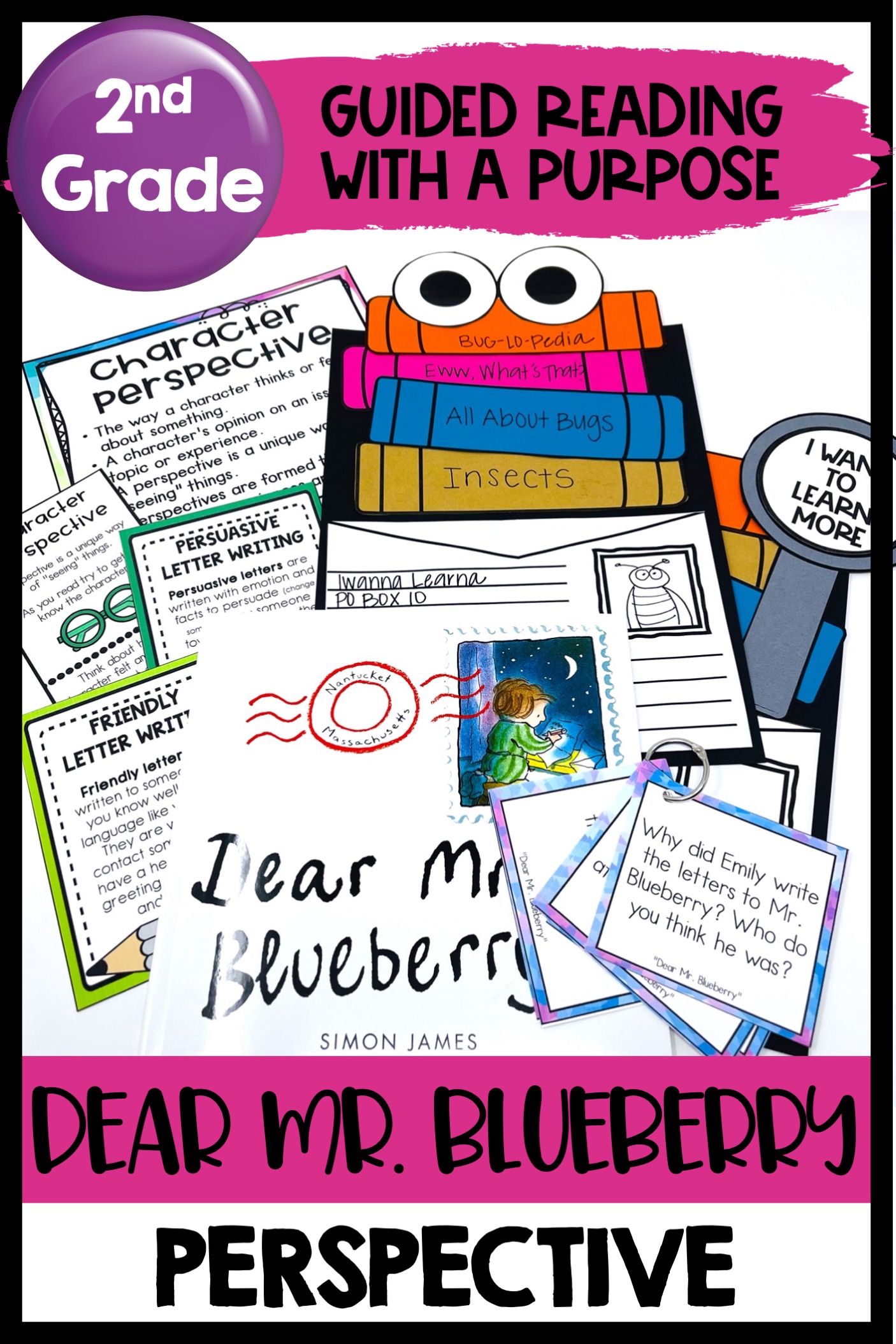 Each of the resources can be purchased by clicking on the images above, or as a complete Letter Writing Bundle. You can also check out the mentor texts on Amazon by clicking the book title links above. (As an Amazon Associate, I earn from qualifying purchases.)
Teaching Character Perspective
Choosing the mentor texts for this theme was a lot of fun. The characters have great voice and passion. The element of letter writing helps to showcase those feelings without having to do a lot of detective work. I feel these books provide great practice and preparation for digging even deeper into character perspective.
I hope you enjoy working on letter writing with your students. It is such an important skill that not only works on many aspects of writing, such as grammar, voice, and organization. I also love that the writer is not only sharing emotions but must pause to consider the emotions and perspective of the reader.
If you are looking for a fun way to write letters digitally, I also have a fun pen pal resource that is packed with prompts, templates for many levels, and of course plain letter organizers.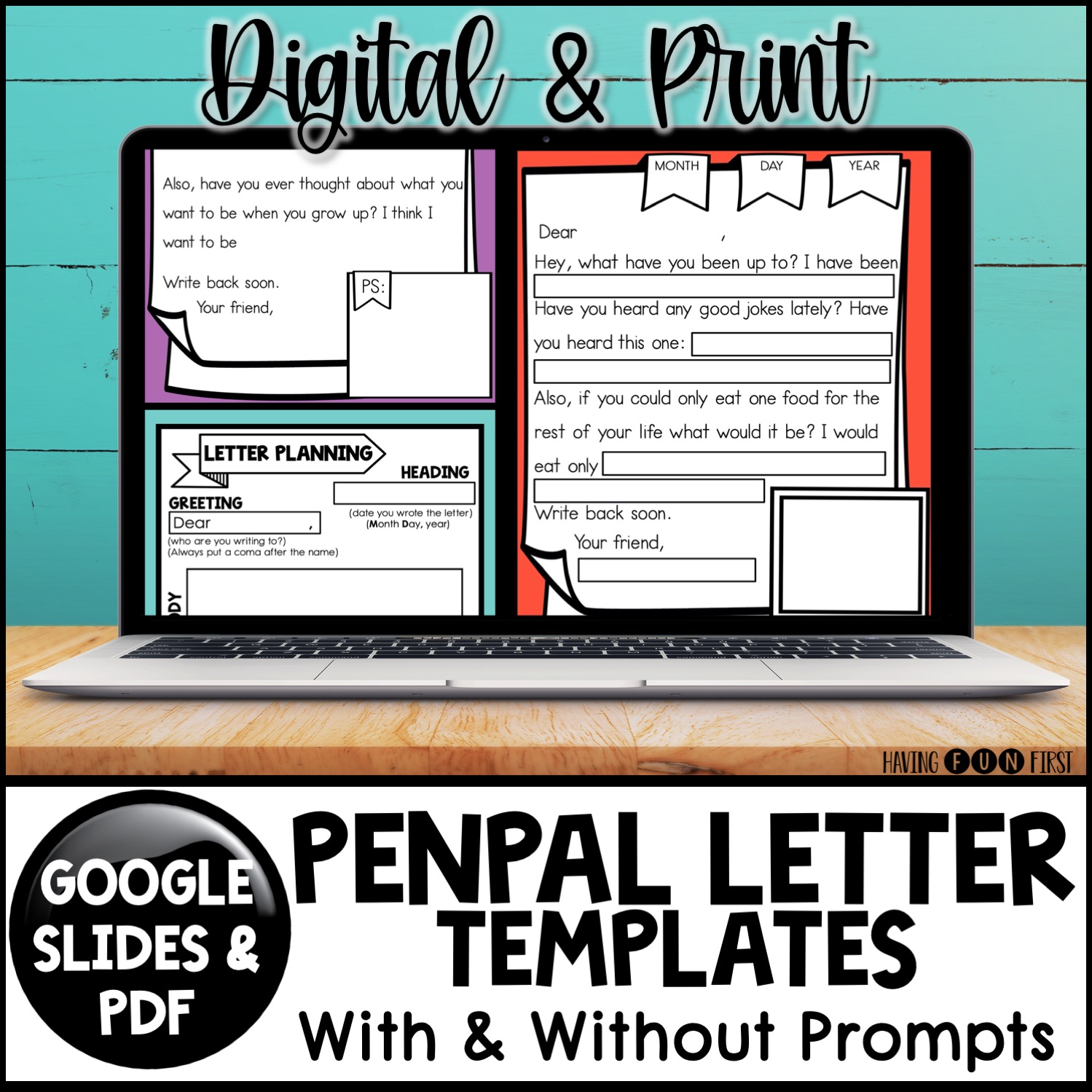 As always, feel free to reach out with questions, suggestions or just to connect!