As the school year comes to an end, you might be thinking of having your students show off what they have learned throughout the year. That got me thinking that I should do some spiral learning activities with narratives that would allow my students to expand their knowledge and improve their skills. I thought it would be fun to compare and contrast reading passages from classic fairy tales while reviewing the reading comprehension skills we've covered throughout the year. So I'm sharing with you a week's worth of activities with 5 different stories to compare and contrast plus extension activities, crafts, and a freebie!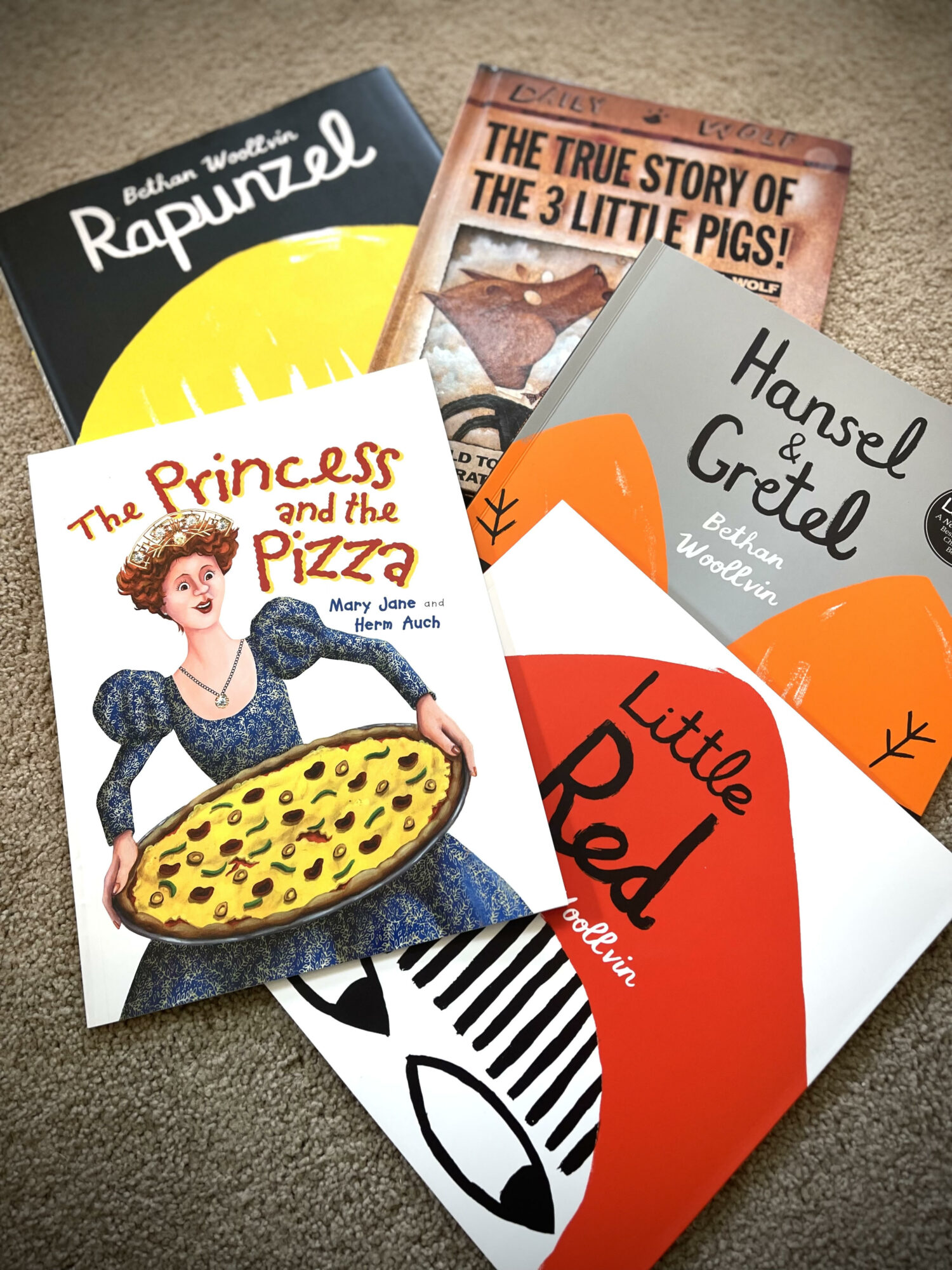 Every year I like to provide multiple opportunities for narrative reading and writing explorations both personal and imaginary. My students always go crazy over my spooky Halloween narratives and gingerbread narratives so I thought I would incorporate another opportunity to get those creative juices flowing by comparing and contrasting classic and fractured fairy tales.
Similar to my other narrative writing units, I encourage giving students the opportunity to view a variety of narrative texts. There are such a plethora of classic and fractured fairy tales out there making it almost hard to choose! I'm not sure if you've read many classic tales lately, but oh boy they can get a little dark. Therefore, I decided to write my own retellings of the classic tales as close to the original structure as I could without some of the darker details.
In this unit, students have the opportunity to explore both my printable passages and the selected fractured fairy tale texts! With this narrative unit we will be looking even closer at the literature, comparing and contrasting as well as story mapping, summarizing, and many other spiraling reading comprehension skills we have covered in previous guided reading units. Each story also has a fun craft and other extension activities included.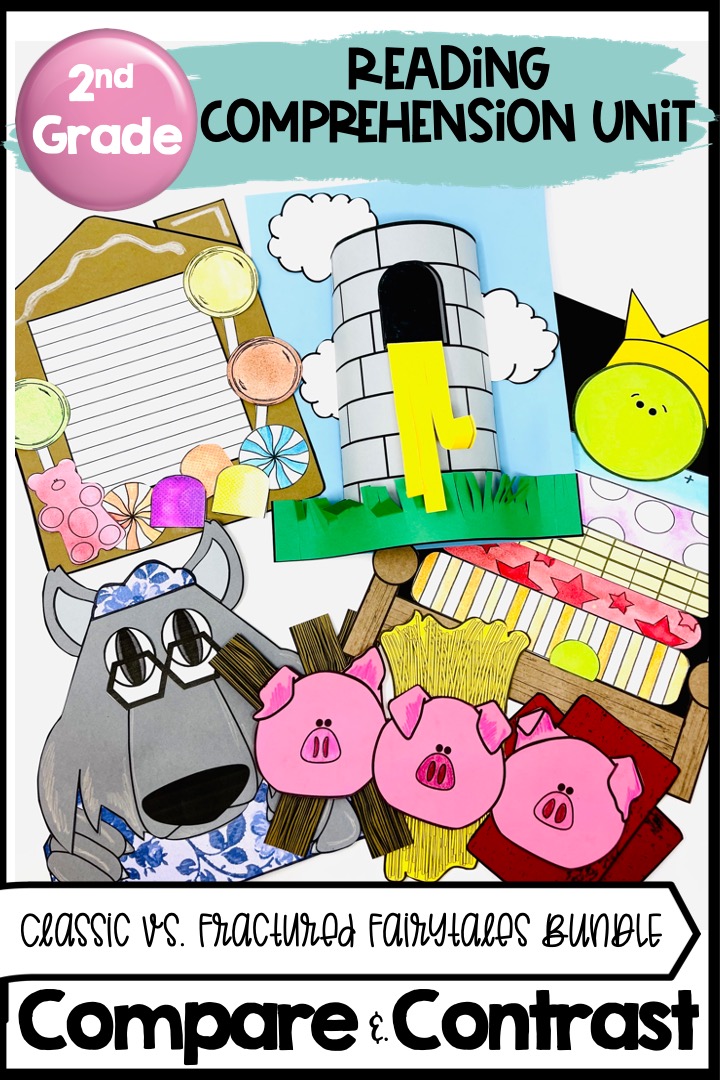 5 Fractured Fairy Tale Texts for Compare and Contrast
The five fractured fairy tale texts I have chosen to compare to my printable classic fairy tale passages are:
(Comparing to The Princess and The Pea)
This is a fun twist on the classic tale. The King decided to quit his royal position and took up woodcarving, which left the princess missing her royal luxuries. She decided to take matters into her own hands trying to win the prince who is looking for a bride. While on this adventure she realizes something she wants for herself beyond a royal lifestyle.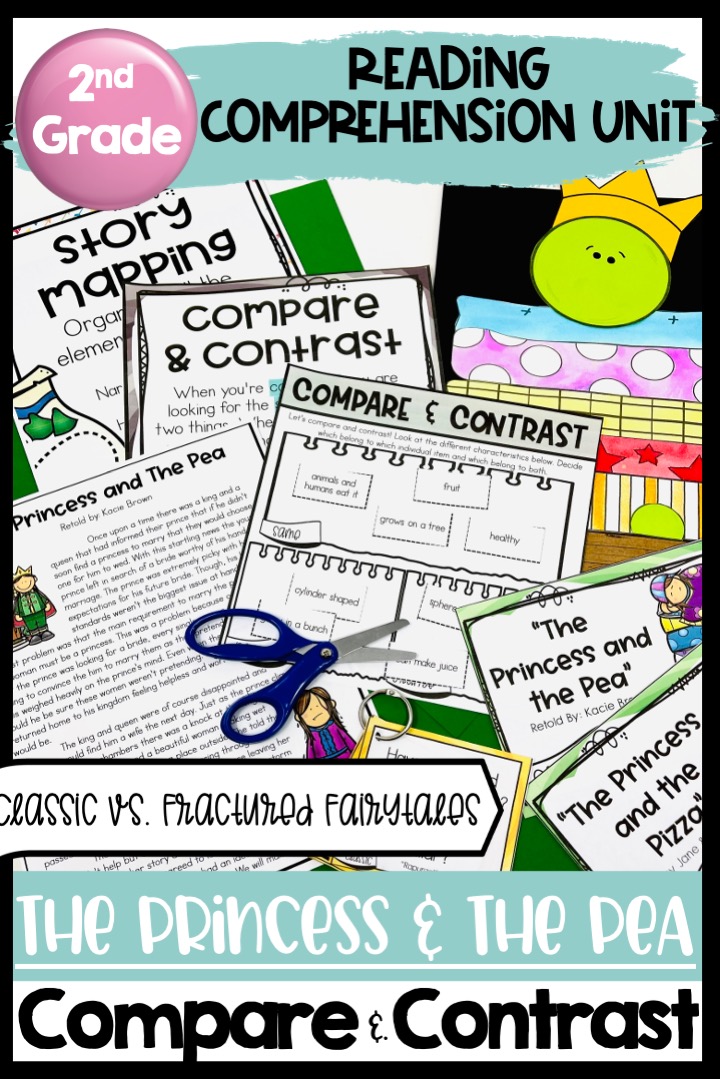 (Comparing to the Little Red Riding Hood)
This is a fractured fairy tale that highlights girl power and bravery. The author Bethan Woolvin has a great series of books that have funny bold twists on these classic tales. Little Red won't be fooled by a giant wolf in a horrible disguise in this retelling.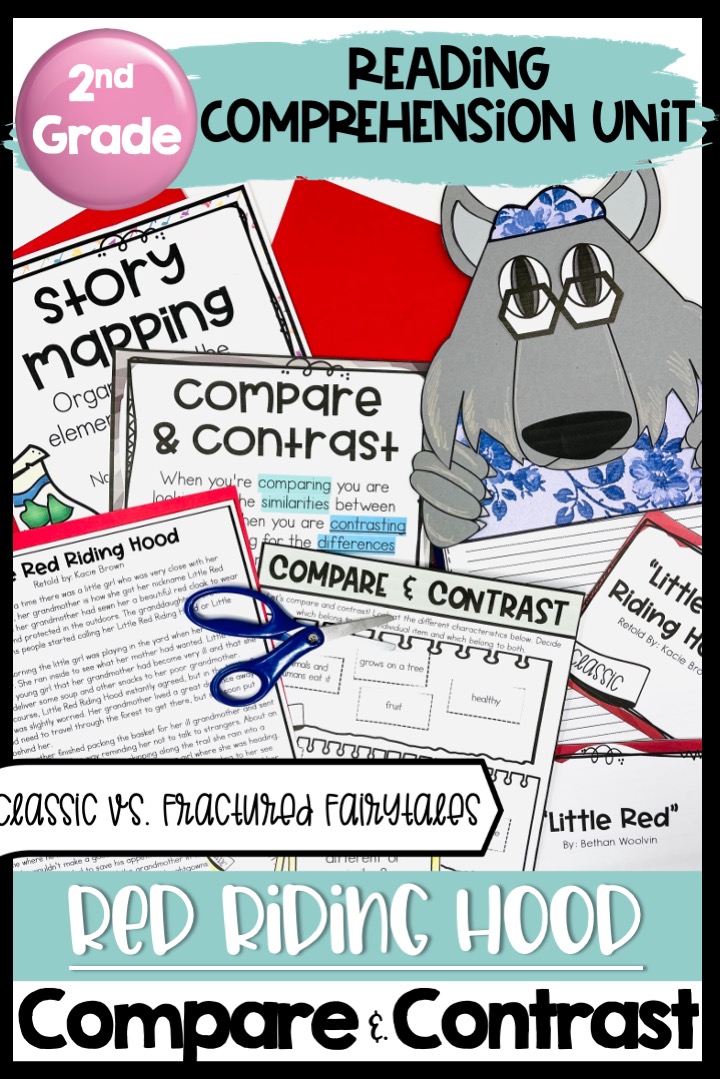 This version of Rapunzel is another great fractured fairy tale that highlights girl power and bravery. I really enjoy Bethan Woolvin's books. In this retelling, Rapunzel won't give in to her kidnapper's threats and takes matters into her own hands. The other evil witches better watch out!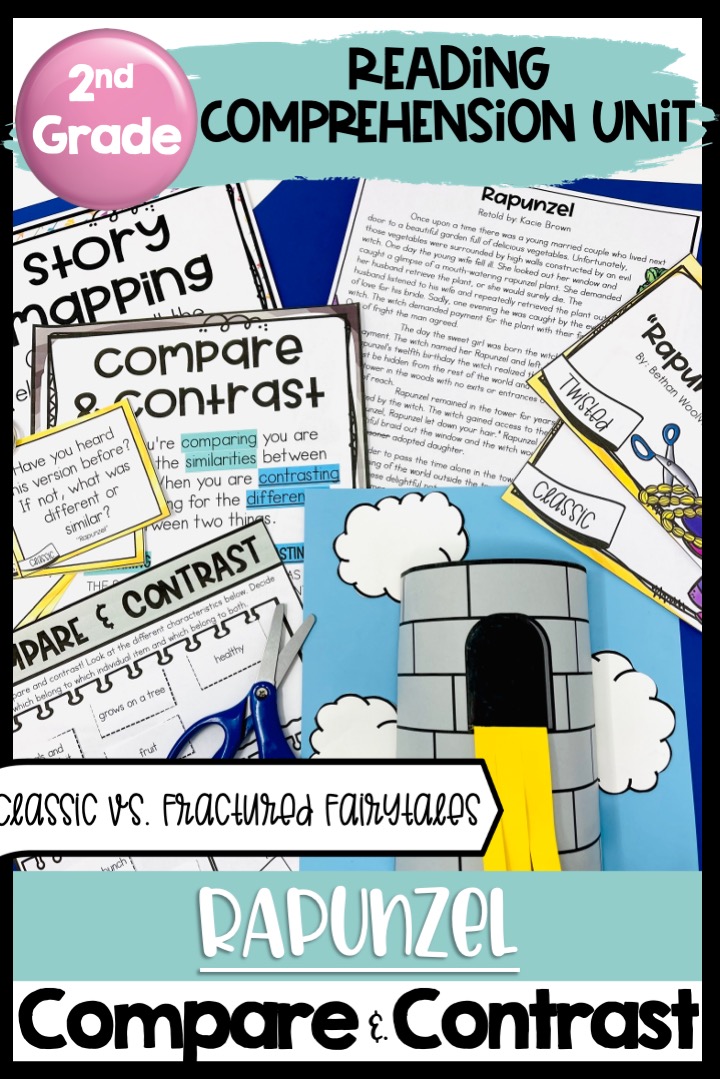 The author Bethan Woolvin has a great series of books that have funny bold twists on classic tales. In this retelling of Hansel & Gretel the poor, sweet witch, "Willow," is taken advantage of and disrespected by Hansel and Gretel. Willow shows patience for the two spoiled children over and over until she cannot take it any longer.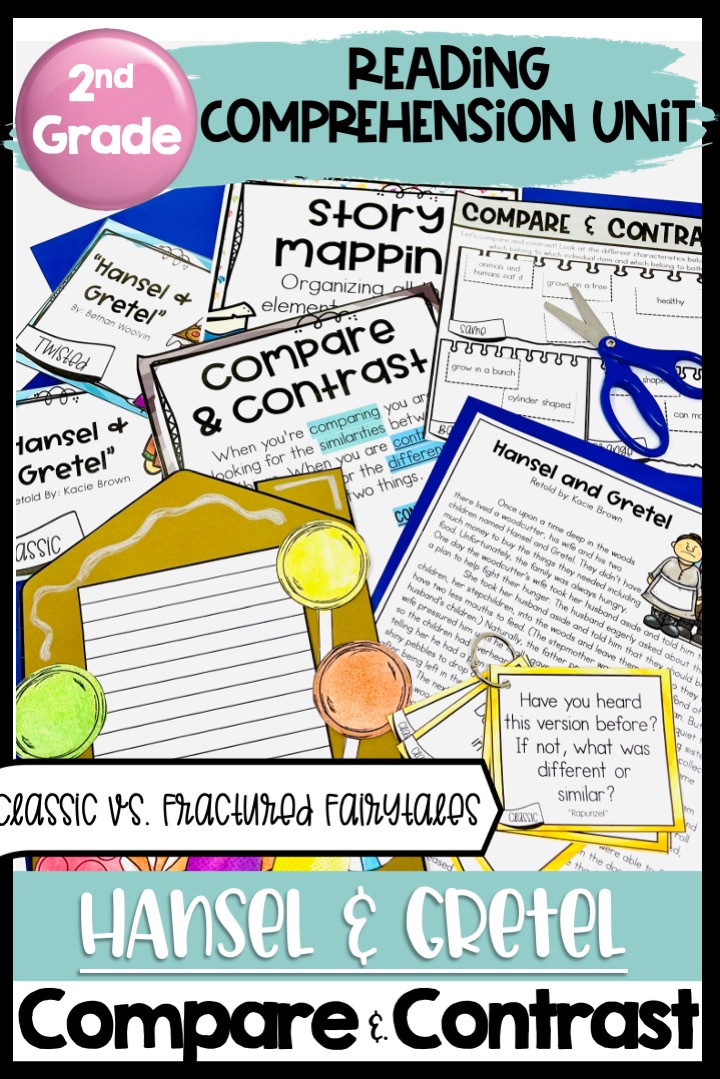 (Comparing to The Three Little Pigs)
This is a classic fractured fairy tale that is sure to be a great addition to your classroom library. I remember when I got this book as a child way back in 1989 ha, and I absolutely loved it then and still do. This text lends wonderfully to comparing narrators and points of view. Alexander T. Wolf shares his perspective on what happened with the 3 little pigs. Your students will love it.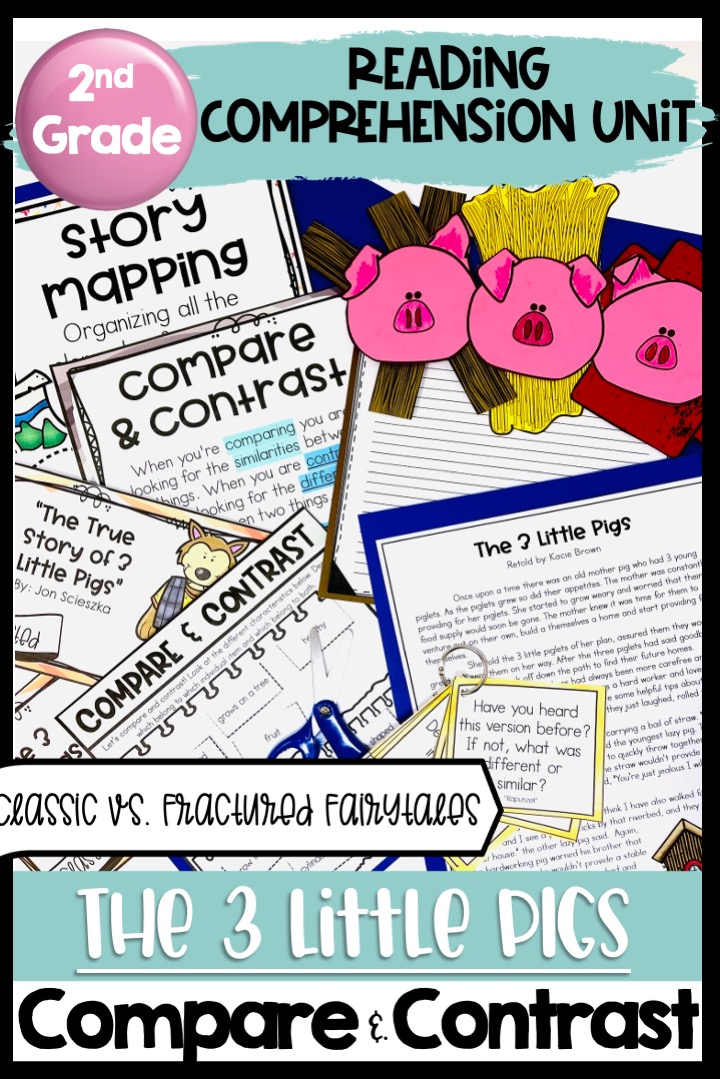 More Fairy Tale Books
If you are thinking of taking this compare and contrast unit deeper (possibly into a narrative writing unit) I suggest having even more books on hand that offer different retellings of the tales. I have quite a collection, but if you are looking for suggestions for more books to add to your library here are a few of my favorites that I didn't use for these reading comprehension units. I know that your kids will love exploring these different versions of these classic tales.
(As an Amazon Associate, I earn from qualifying purchases.)
Compare and Contrast Reading Passages FREEBIE
You and I both know that many of our students can compare and contrast simple things. Though that practice is a good warm-up for the concepts in this unit, the goal when comparing and contrasting at this level is to help students make deeper connections and discoveries when looking at various texts. We want students to expand beyond the obvious, shedding light on subtle differences or unexpected similarities within the text.
If you want to take a peek into one of this week's units, I have created a free compare and contrast worksheet featuring a printable reading passage along with a compare and contrast graphic organizer and poster. You can compare my version of the classic tale with any fractured version of your choosing to help practice this important concept of comparing and contrasting.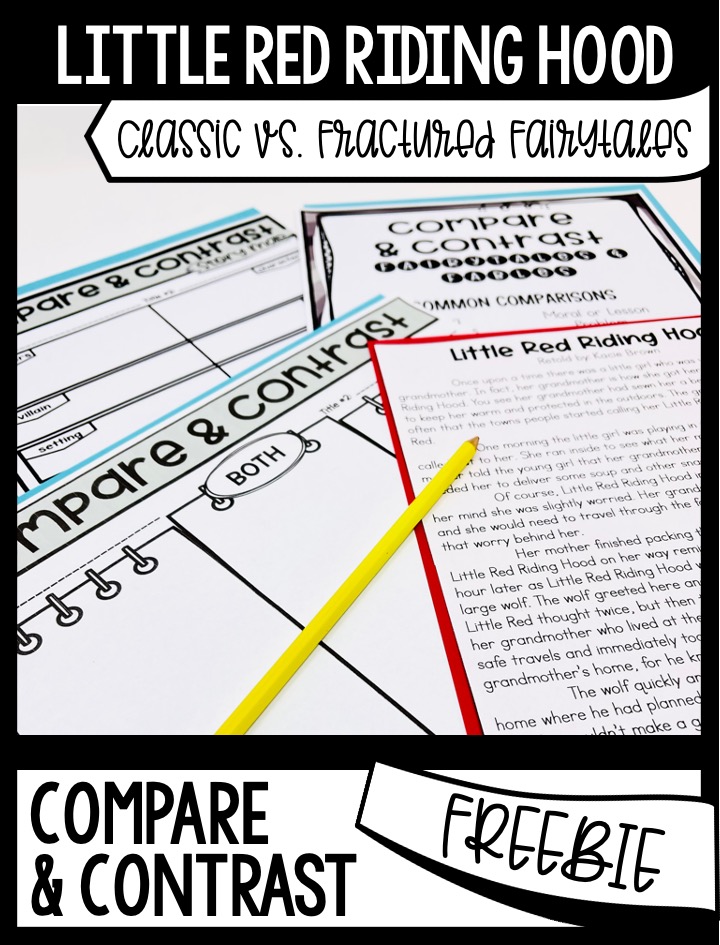 Here is a great resource with everything you need to plan a Narrative Writing Unit to go all the way with these fairy tale activities. This unit includes graphic organizers, rubrics, and more!
And be sure to check out these other blog posts about narrative writing: