Hey there friends,
I hope things are going well in your classrooms this week! I talked in my last post about February being the month of feelings and emotions. Many teachers are focusing on kindness throughout this month and so I decided to write about something that unfortunately comes up in all classrooms no matter what grade level you teach. I'm talking about bullying, and even though our students' interactions don't always get to the intensity of bullying, kids can sometimes be unkind.
Using Guided Reading to Teach Social Skills
When planning literacy lessons and creating resources I try incorporating kindness and friendship social skills practice whenever possible. I don't believe (and I'm sure you don't either) that lessons on these important social skills need to be taught in isolation, which is the main goal behind the Guided Reading with a Purpose Curriculum.
I am so happy that over the last few years that books with a social skills theme have become more and more common. So, I had a good handful of books to choose from one creating this week's resources. I think these are some of the best I have come across and I hope you do too. Please let me know in the comments if you have a text you love to help support compassion towards others.
6 Books for Bullying
The mentor texts for this Guided Reading week are all fiction with a theme of anti-bully, celebrating uniqueness, and supportive friendships. These books are wonderful for the comprehension strategies of morals and lessons, but also just as powerful for text connections.
This realistic fiction mentor text is an amazing book to share with your students. It is about a girl picking on another and losing the opportunity to make it right. I think it's important for our kids to know they don't always get a second chance and to be thoughtful about the choices we make and the things we say. This book leads to excellent discussions and great self-reflection. I cannot recommend this book enough. This book can be read in many different grade levels.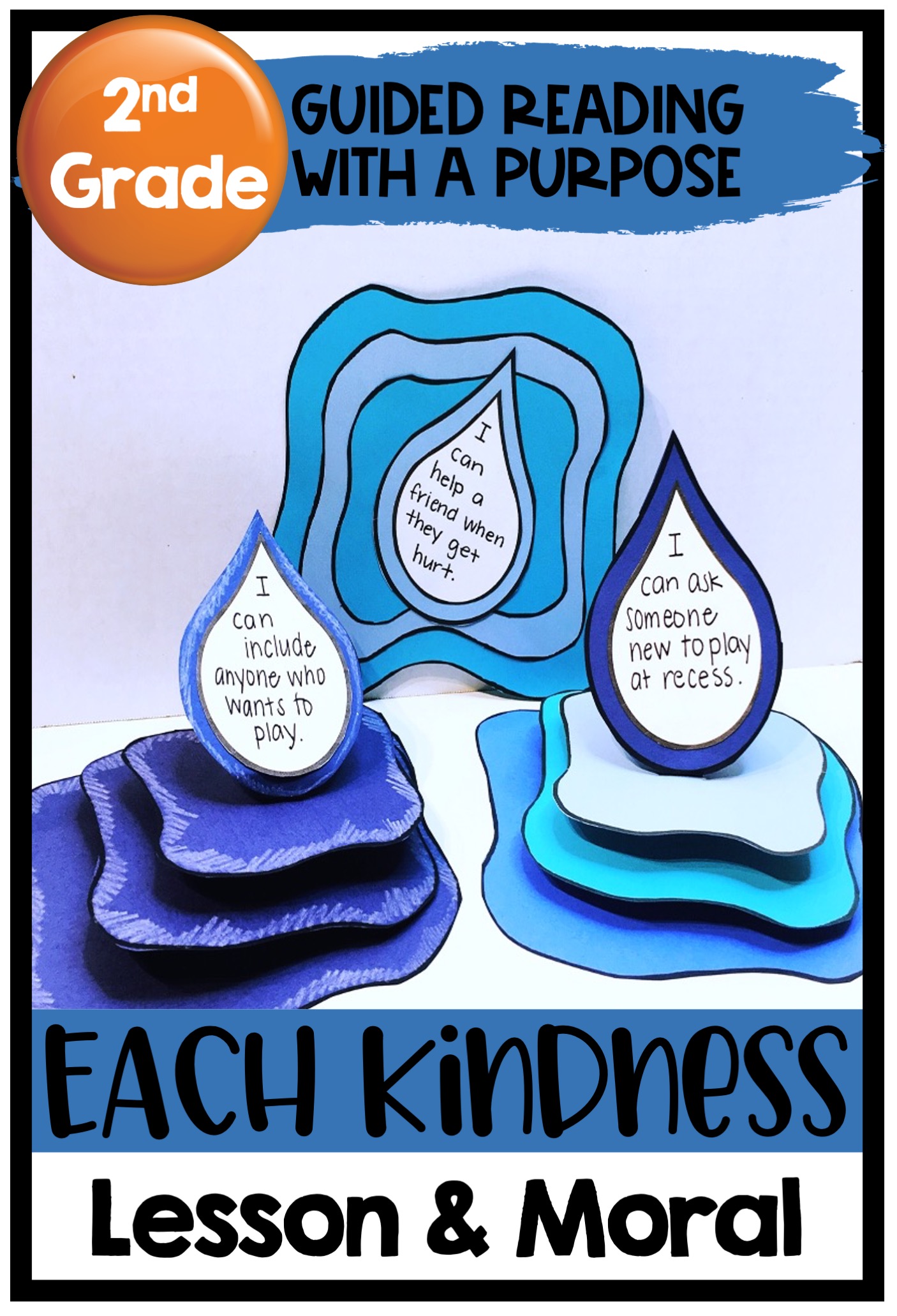 This realistic fiction trilogy is very powerful as well. Each book focuses on one of the perspectives of one of the three characters. "Weird" is told from the perspective of the girl being bullied. "Dare" is told from the perspective of the bystander. "Tough" is told from the perspective of the bully. It helps students see the same situation from different angles. These would be a great addition to your classroom library. These books can be read in many different grade levels.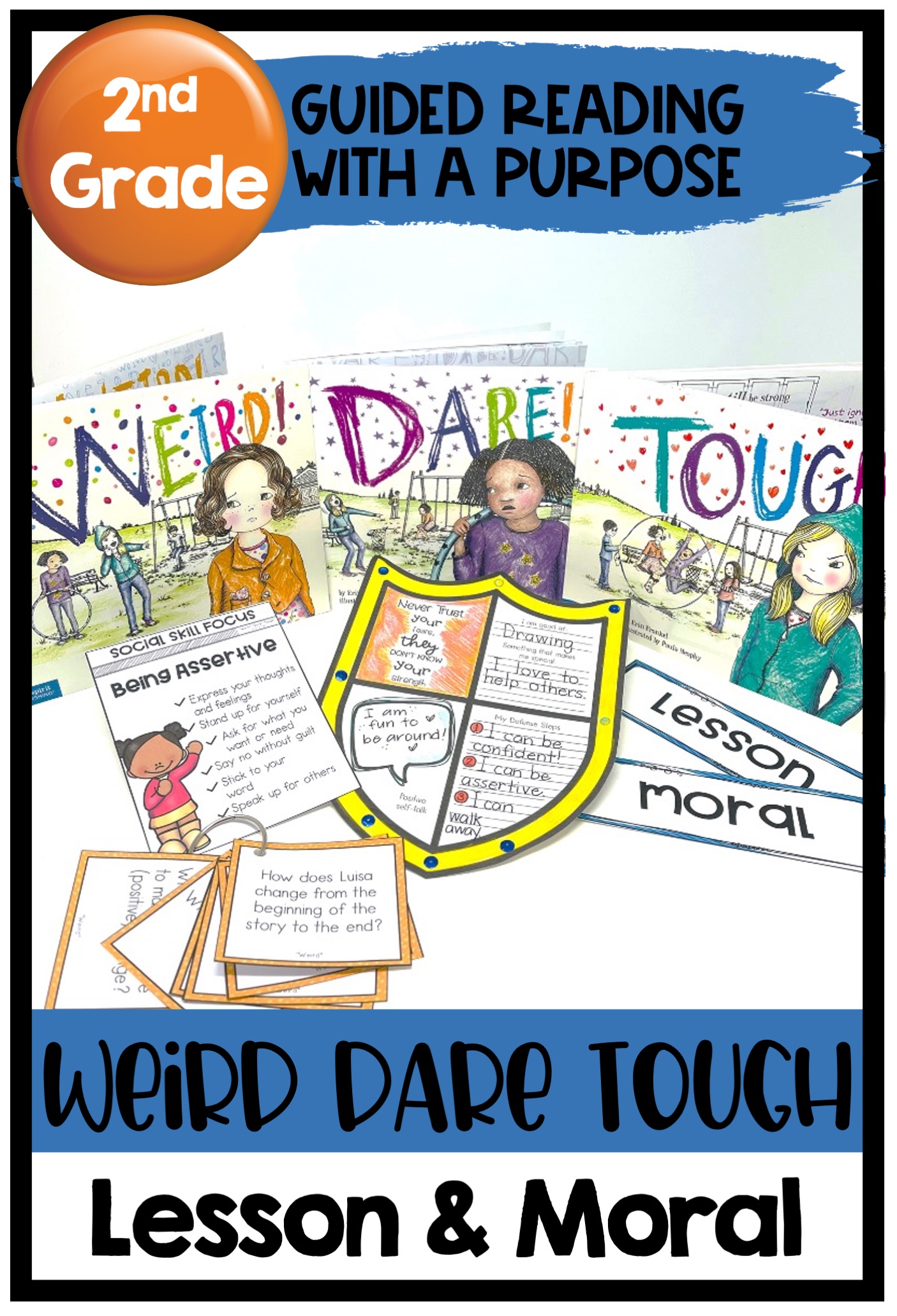 This fiction mentor text is a great book about what to do if you are being bullied. A little girl and her friends are being bullied by another girl in their class. They learn how to stand up for themselves, say how they're feeling and how to move past the situation. They learn you don't have to be friends with everyone, but you do need to be kind. This book is aimed at young to middle elementary students.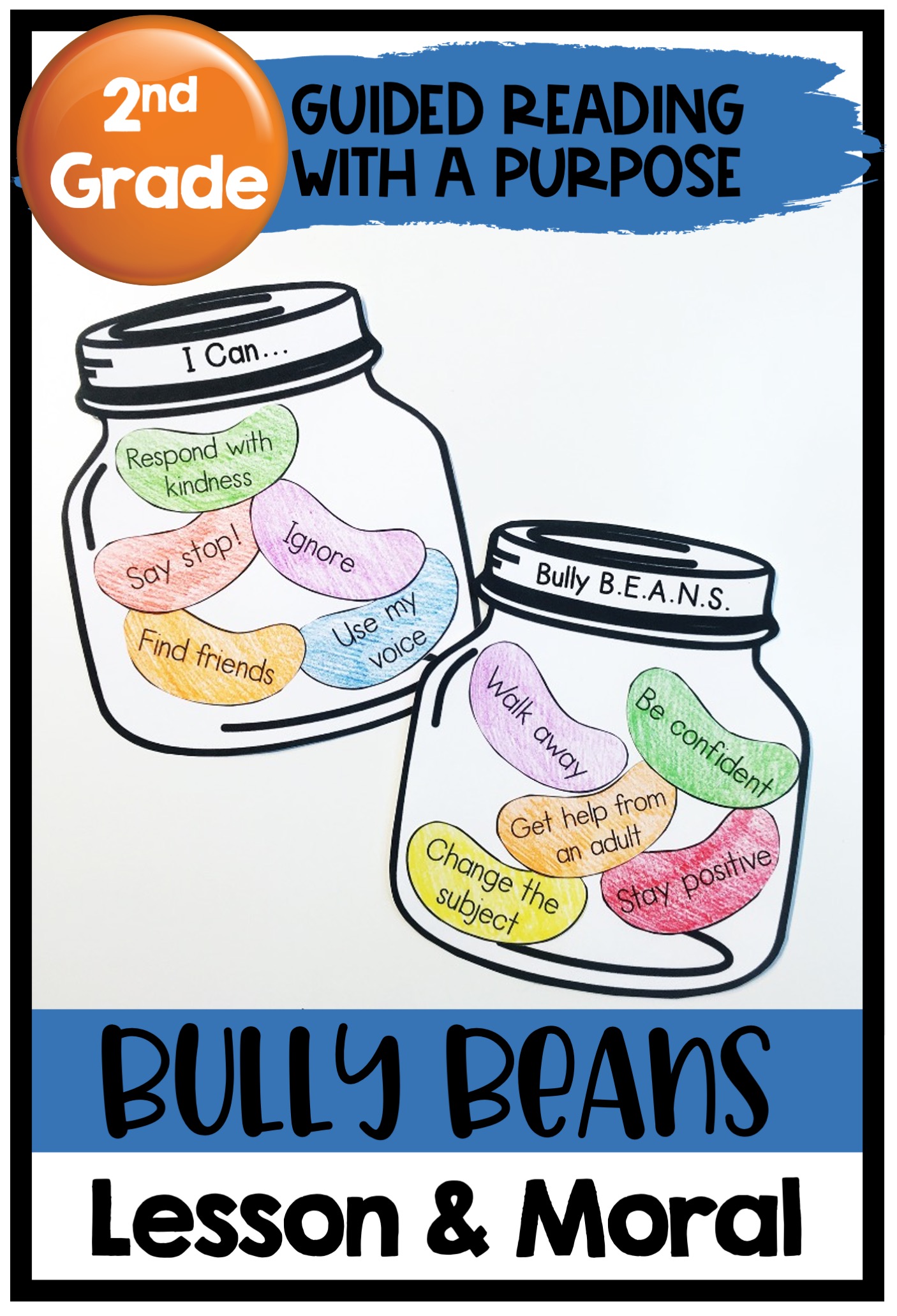 This fiction mentor text is another great read-aloud. This has a multicultural theme because the young girl is being made fun of for wearing her hijab. What I love about this book is that the girl speaks to loving who you are, where you come from, and where you're going in your life. It is from the perspective of the younger sister who looks up to her older sister. It's a great read about strength. This book is aimed at young to middle elementary students.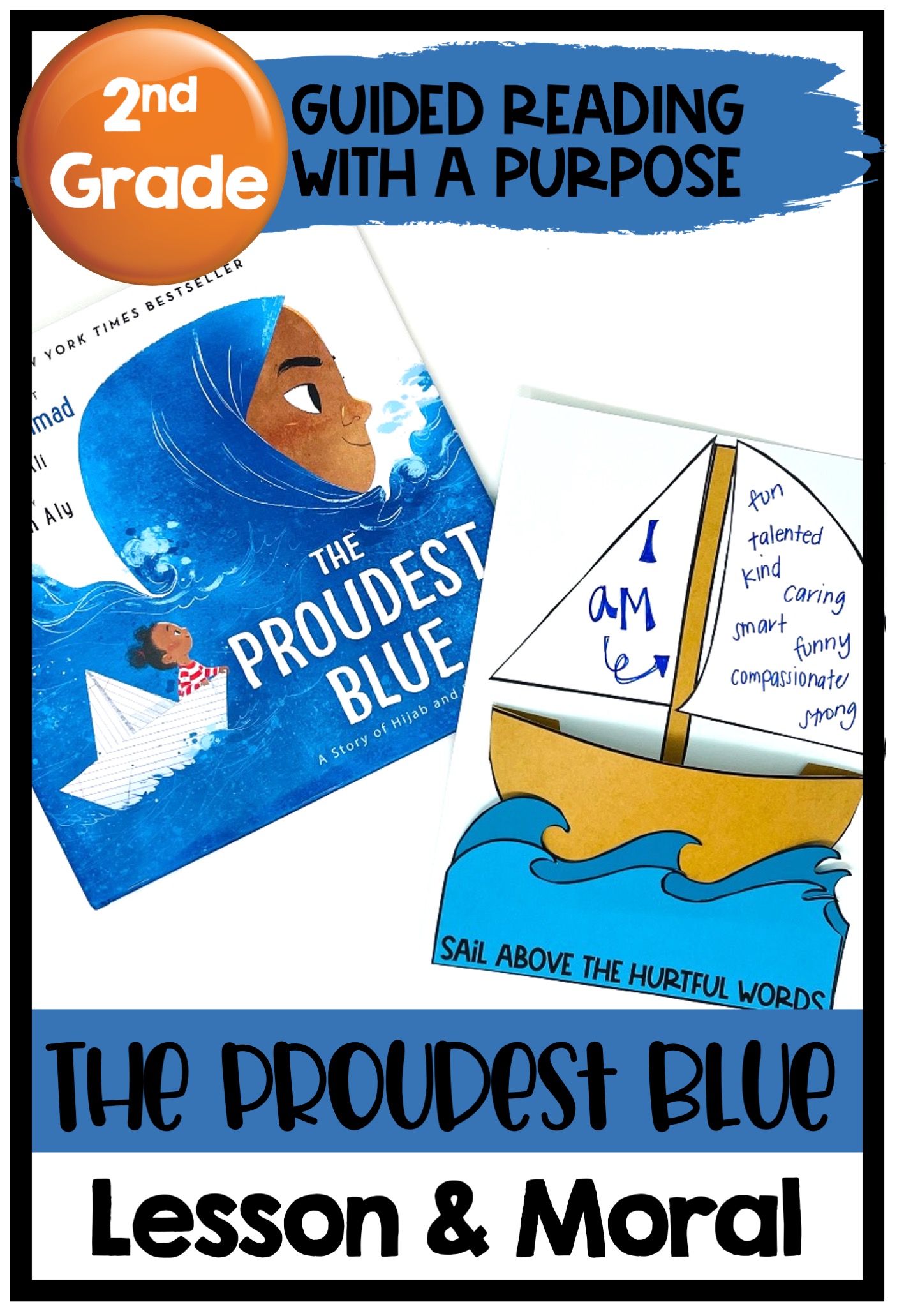 Click the images above to check out the resources for each mentor text or purchase them all together with my Guided Reading Anti-Bully Bundle. Click on any of the book title links above to view or purchase these books on Amazon. (As an Amazon Associate, I earn from qualifying purchases.)
Focusing On The Moral of the Story
For the reading comprehension piece of each activity, I chose to focus on finding the moral and lesson in each of the stories I shared above. Sharing these books with your students will lead to meaningful and impactful conversations as they talk about the lesson to be learned from each one.
Some of the great lessons that can be pulled from this week's texts:
1. What being kind looks like
2. How to treat others with respect
3. Knowing when to get help and how
4. The importance of sticking up for others (being an ally)
5. Learning we don't always get second chances to do the right thing
6. The effect we can have on others (positive and negative)
7. How to be strong
8. How being unique is valuable
9. We don't always know what other people are going through
10. We don't always have to be friends with everyone, but we should be kind
Remember To Be Proactive
When we want students to not only be introduced to a skill, but we want them to apply those skills. To do that we teach it repeatedly, we examine it in multiple ways, and we keep it in our teaching language. This is the same for teaching students about the things that go into creating a classroom where they can feel safe. We need to be proactive with lessons of compassion, keep conversations open, respond quickly and consistently when kids express these feelings to us. We as educators need to send the message that bullying and frankly, being unkind is not acceptable. Our classrooms are our family.
I highly recommend, when these unfortunate incidents arise in your classroom, take the time then and there to talk to your students. Academics can always wait. This is exactly how I always handled these occurrences in my classroom. Sometimes the discussions went long and sometimes they were short and sweet, but they were always worth it. If you respond in a timely manner with a no acceptance approach, address the feelings people feel, these incidents will come up less often and will not only save you time but will give you peace of mind that you did what you could do to help our students feel safe at school.
More Anti-Bullying Materials
My school stood together displaying posters, passing out bookmarks, and hanging pennants in the hallways as a constant visual reminder of the zero tolerance for bullying and that each and every kid that walks the hallways is important and loved. If you are looking for more materials so you can do that in your school, be sure to check out my Anti-Bully Activity Bundle.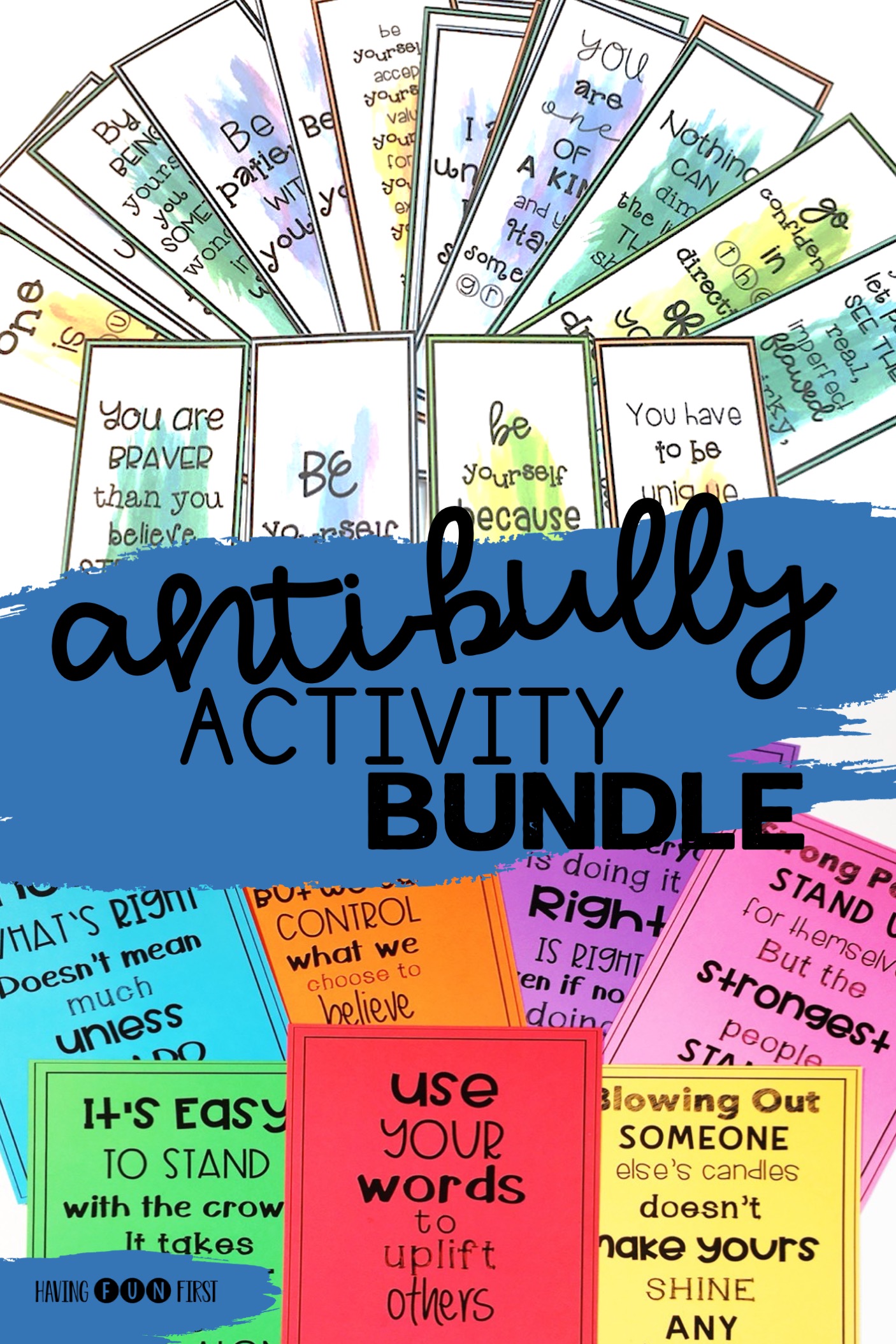 You can download part of my anti-bully awareness resource for FREE. These free anti-bullying coloring sheets and anti-bullying word search are perfect for morning work, a center choice, or fast finisher activity.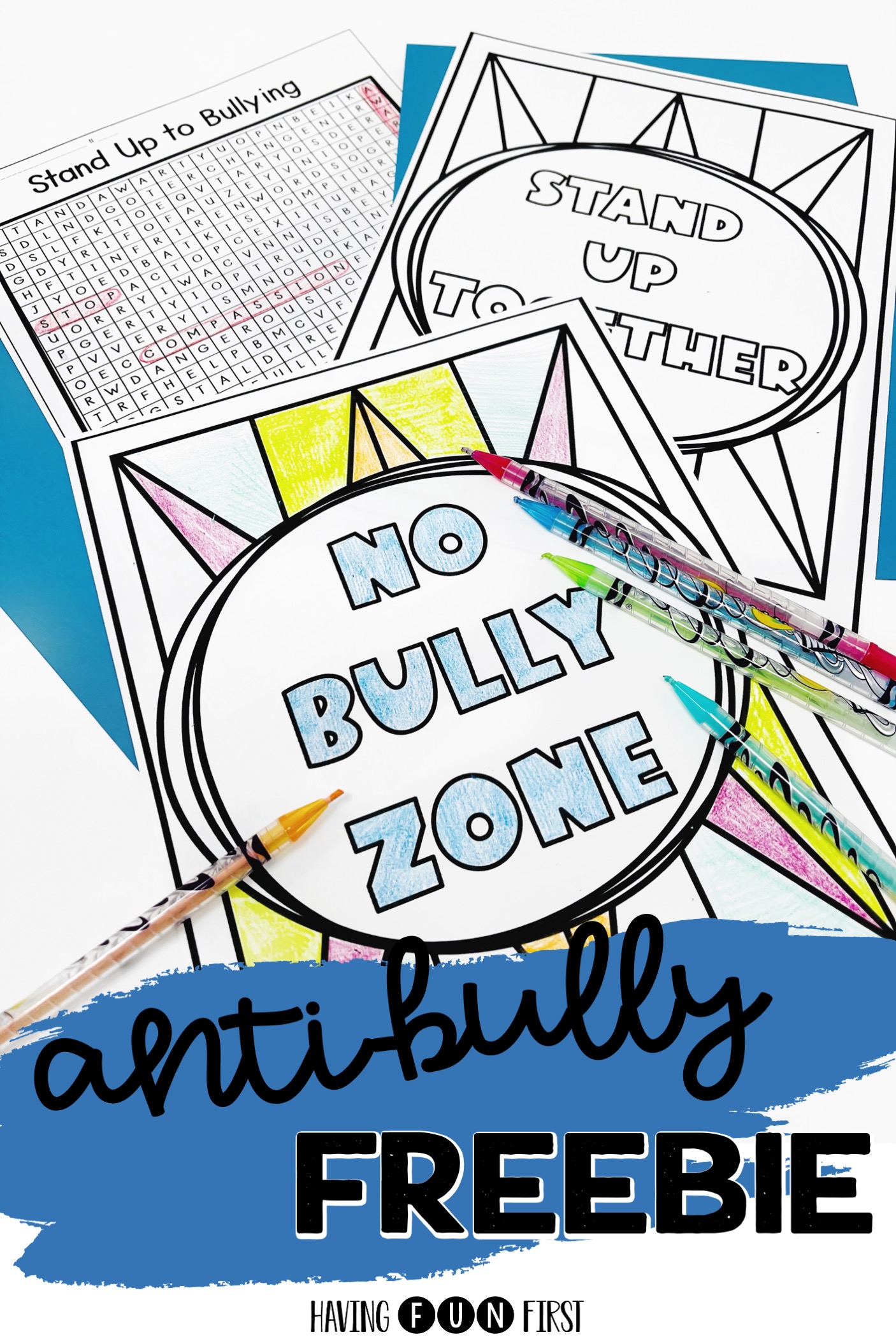 Looking for more resources to help you create a kind classroom? Here are a few additional blog posts to check out:
"3 Ways to Teach Kindness in the Classroom"
"A Weeks Worth of Guided Reading Activities to Build Classroom Community"
Please let me know in the comments if you have a text you love to help support compassion towards others. And as always, feel free to reach out with questions, suggestions or just to connect!