Hey there friends,
I hope you are having a great week. I am excited that February is here. I do love the snow and chilly weather of January, but sometimes that month seems to never end (ha ha)… especially for teachers. I feel like February is the small hill right before the home stretch of spring.
With February's arrival also comes all the themes of love, kindness, and friendship so I took the opportunity to have this week's reading comprehension focus on 5 resources for teaching character traits.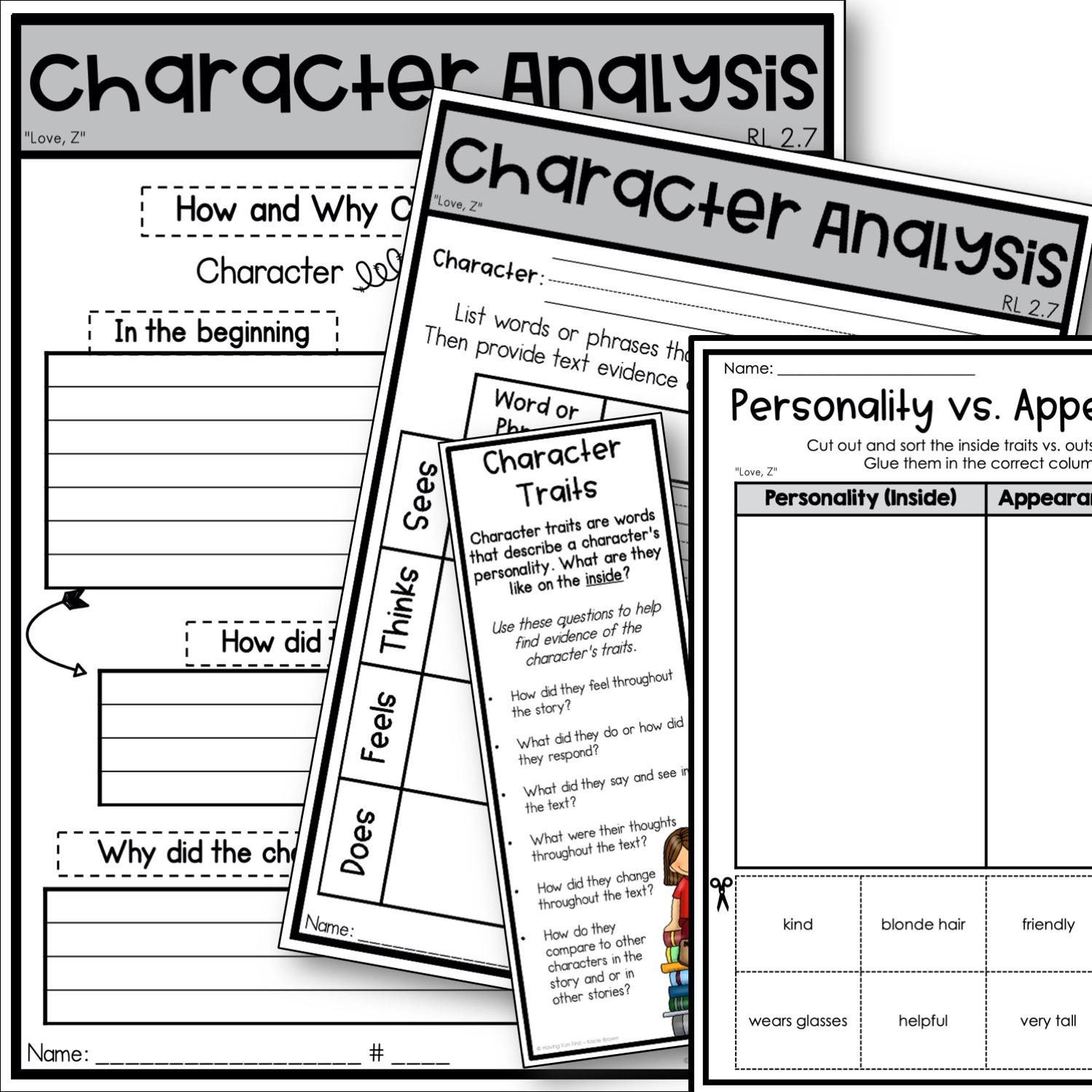 Why We Teach Character Traits
Understanding and identifying character traits is a great foundational skill to have when working on point of view, character analysis, and perspective. It also helps our students to make personal connections to the characters and text. It is also important for us as teachers to help students distinguish the difference between the character's feelings/emotions vs. traits, as well as physical traits vs. personality traits.
Where to begin?
Below is a list of good headers for mentor posters or discussion topics to get you started with teaching character traits. It would be valuable to brainstorm the different things that would fit under each header with your students before fully beginning the analysis of the characters.
Character Emotions

: How the characters feel or respond to a situation at a certain point.

Character Traits

: Describe the characters personality, how they act most of the time.

Physical Traits:

What someone looks like on the outside. What can we see? Hair/clothes/etc.)

Personality Traits:

What someone says, thinks, does and feels.
What else can teaching character traits help with?
Encourages and Supports Deeper Thinking
Analyzing character behaviors and identifying their traits, is a great opportunity to get students working on evaluating the text in a deeper more meaningful way. The sooner we begin this process the sooner kids will gain confidence in a skill that will be expected throughout their school days.
Teaches Perspective and Empathy
Through studying a variety of characters in different situations and different walks of life we can help students to apply this understanding to the real world. Students can increase their understanding and acceptance when working with others, when confronted with different viewpoints, and when faced with unfamiliar reactions of those around them. This can positively impact relationships both inside and outside of school.
Supports Growth in Writing and Speaking
Narrative Writing
When students understand all the different components that go into someone's personality and how it affects their actions and reactions, it helps students to communicate this into their own writing of characters.
Vocabulary
Discussions about the characters can be great for building vocabulary and helping students create an extensive list of juicy adjectives that they can apply to their own stories and conversations.
Resources for Teaching Character Traits
The mentor texts for this Guided Reading week are all fiction with a theme of emotions and feelings to help us explore character traits. I absolutely love sharing these stories with my nuggets and I know you will too!
This fiction mentor text is about a sweet monster who finds a love note in a bottle signed with "love'. He is so curious he goes on a journey to discover what love means.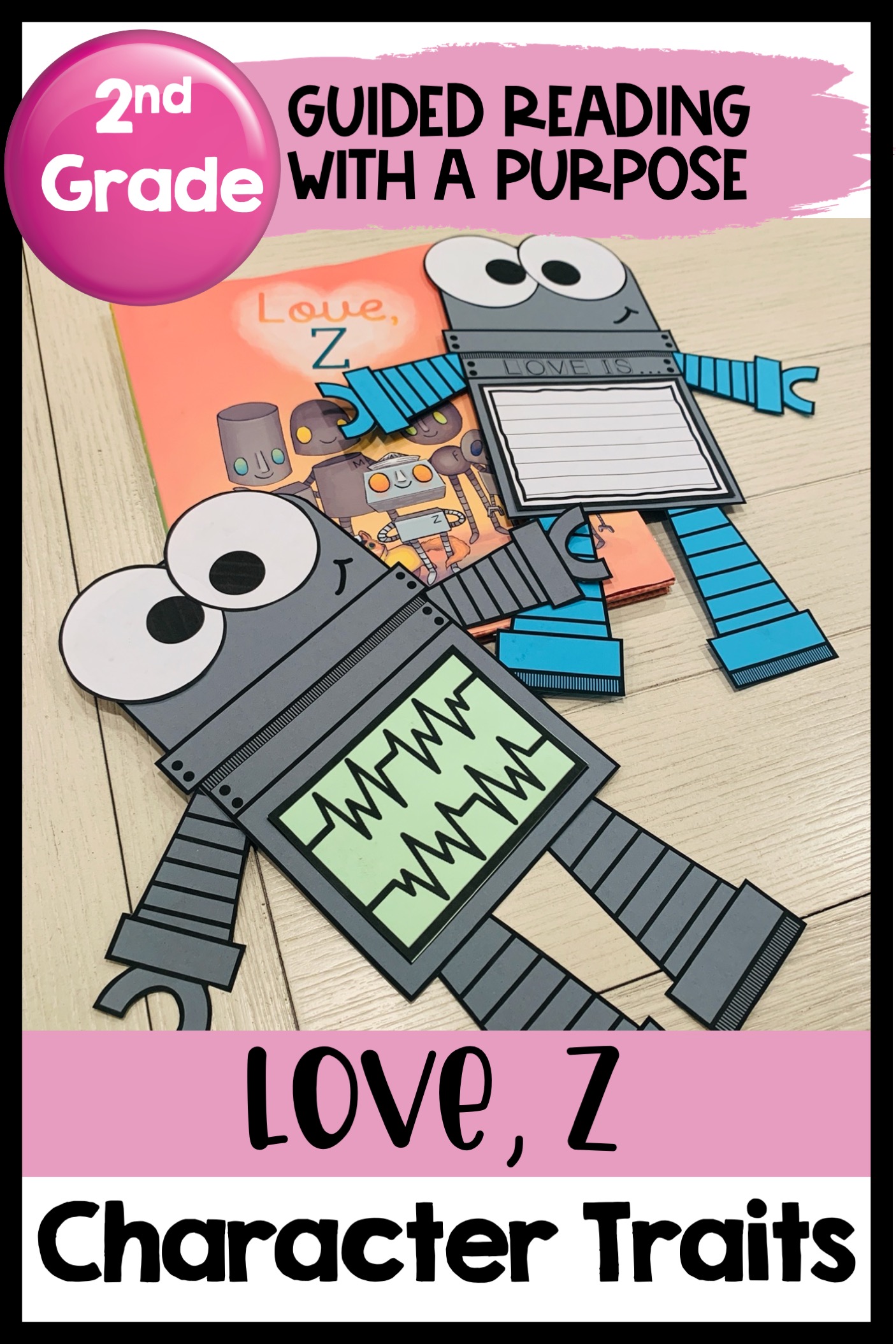 This fiction mentor text is a sweet story about a character named Love Monster discovering a box of chocolates on his doorstep. He knows the right thing to do is to share with his friends, but what if there's none left for him in the end? He realizes that friendship is far more important than things.
This fiction mentor text is about a grump that you can't help but fall in love with, Jim Panzee. He is having a rough day and all of his friends try to help him feel "better". The reader realizes in this story that sometimes you're just having a bad day and that's perfectly ok.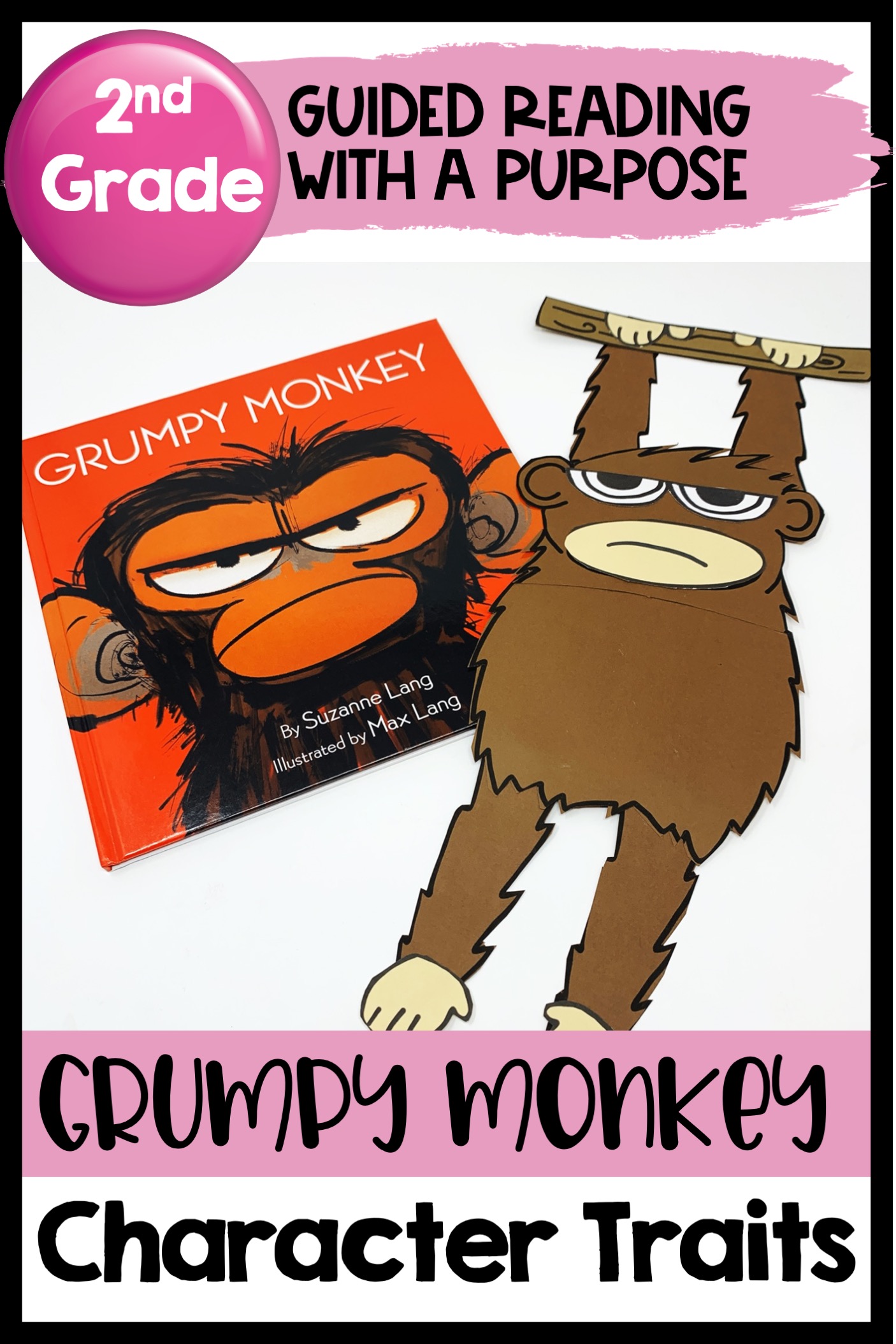 This fiction mentor text is a hilarious story about a giraffe and his jealousy of a "harmless" balloon. The character traits shine in this text and the illustrations just bring it to the next level.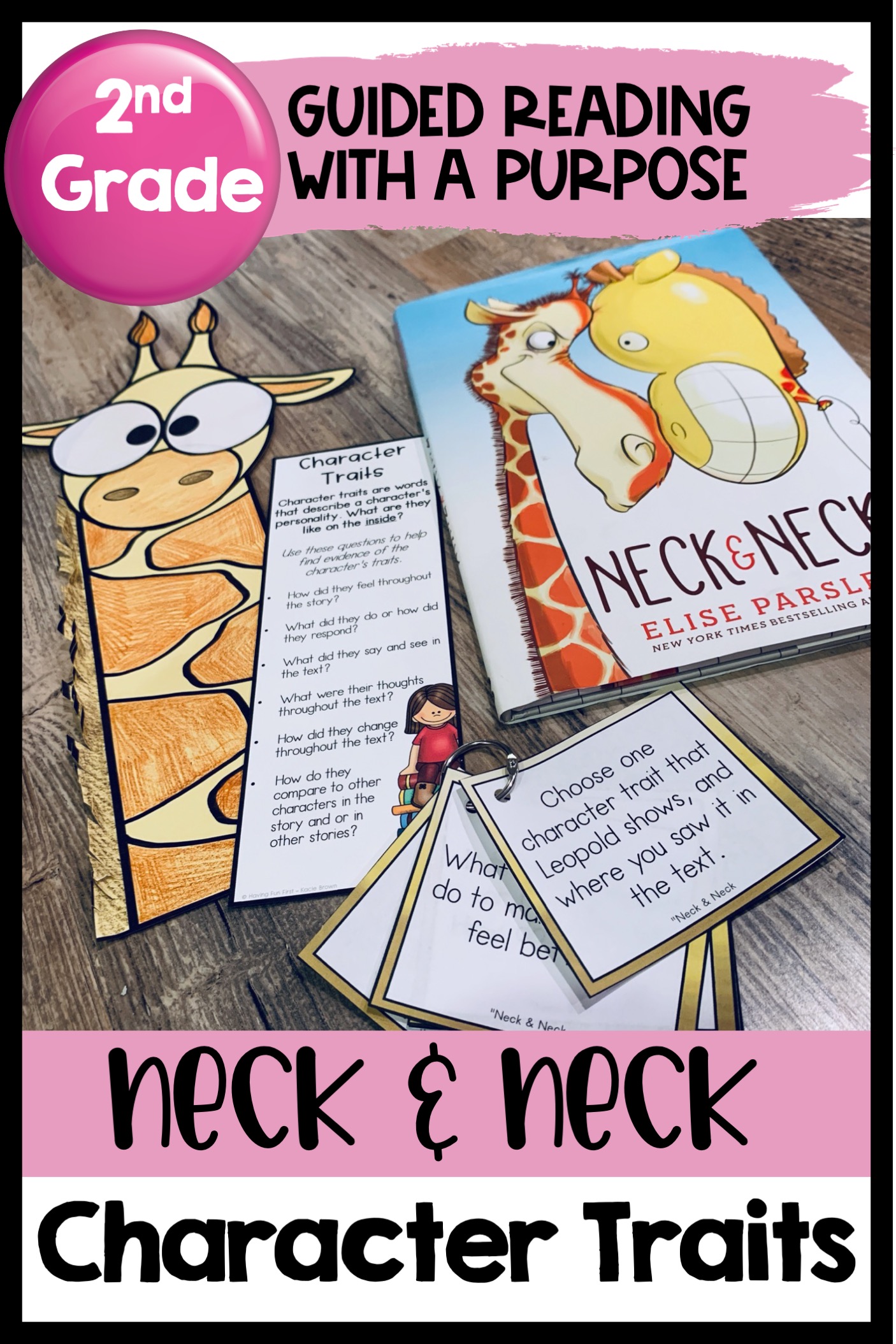 This fiction mentor text is a great story about Hank the cactus who just wants to be left alone, but after reflection and lost opportunities at friendship he realizes maybe having a friend isn't so bad.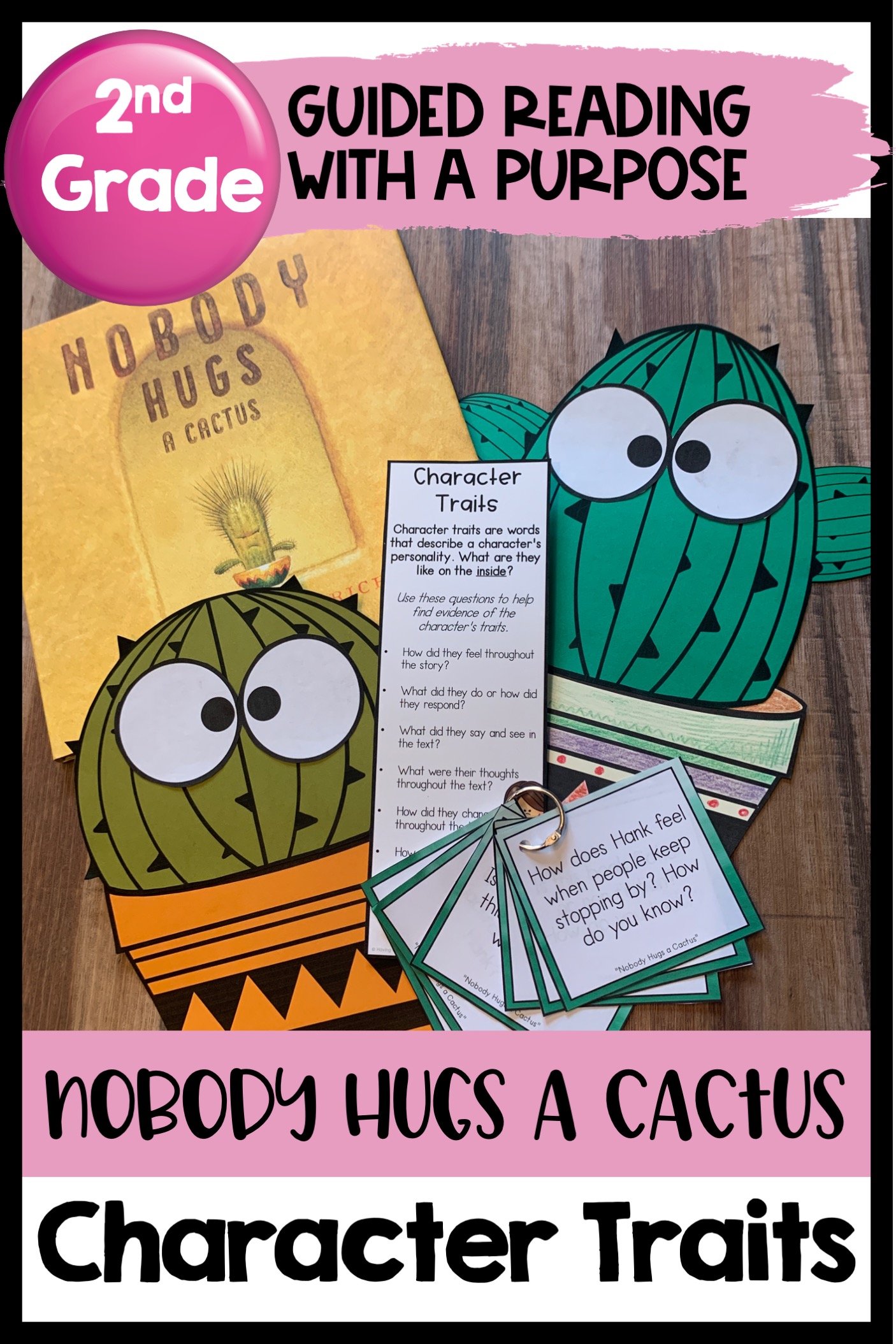 You can purchase any of my resources for these books by clicking on the images above or all together in my Guided Reading with a Purpose Feelings Bundle. If you don't already have access to a copy of the books I've selected as mentor text, you can click on the book title links above to view and purchase them on Amazon. (As an Amazon Associate, I earn from qualifying purchases.)
Though not every character trait is featured in these guided reading resources, I have created mentor posters for 23 different character traits to help students understand and see the variety of things that make a character who they are.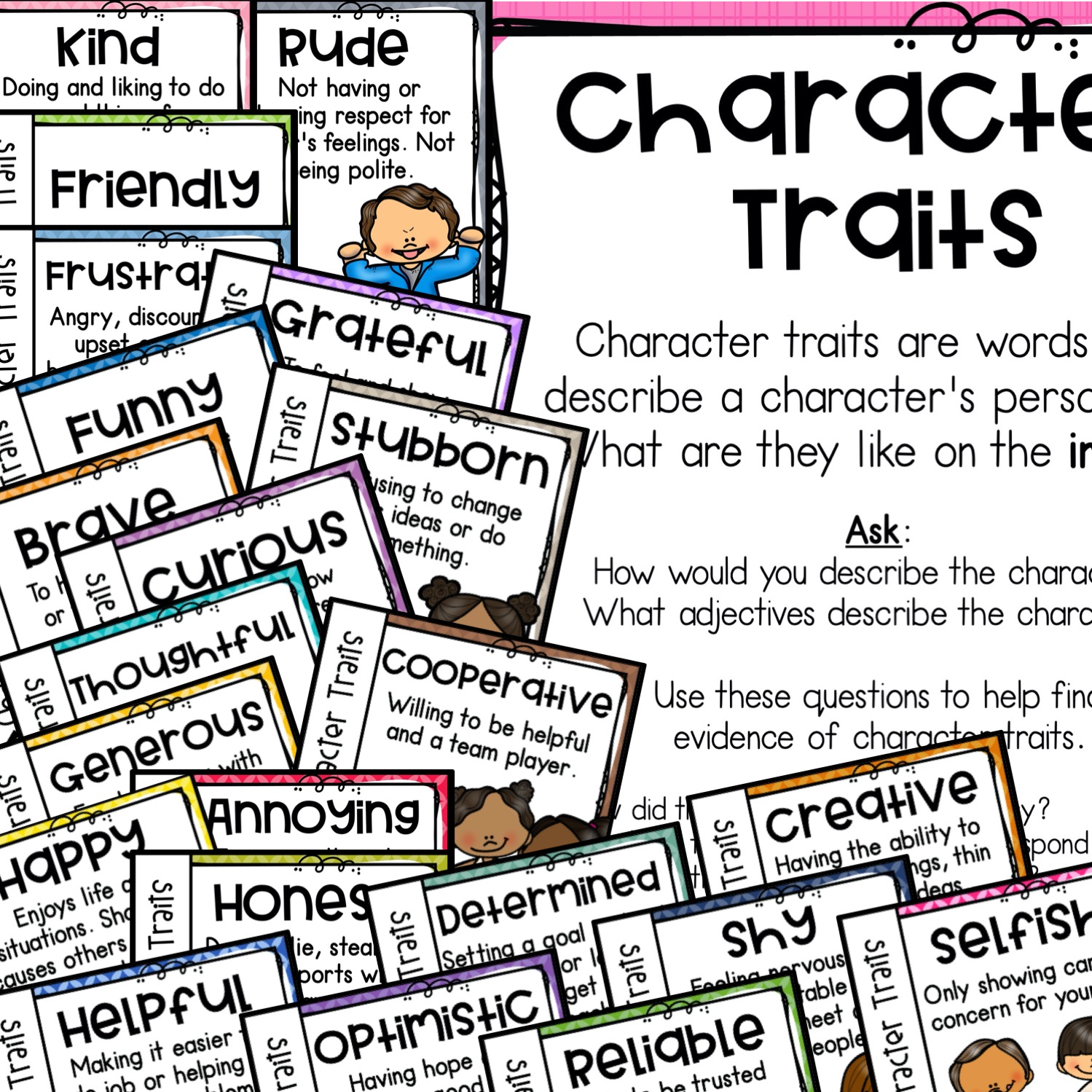 There is nothing greater than providing your students with valuable lessons that they can apply not only to their academic lives but to their personal lives as well. That is one of the main goals of my Guided Reading with a Purpose Curriculum. To learn more about it read my previous blog post, "Guided Reading with a Purpose."
As always, feel free to reach out with questions, suggestions or just to connect!