Hey there friends,
First off, Happy New Year! Naturally, at the beginning of a new year, we tend to think about what goals we'd like to set or check in on goals that we have already been working on. This season of reflection inspired me to create a goal-setting and growth mindset resource with an added focus on Martin Luther King Jr. as well as some other great leaders that have set goals, worked hard, and overcome numerous obstacles. It is so inspirational to learn about the hardships and processes these world-changers went through and still accomplished so much, which makes it a great guided reading resource for teaching central message.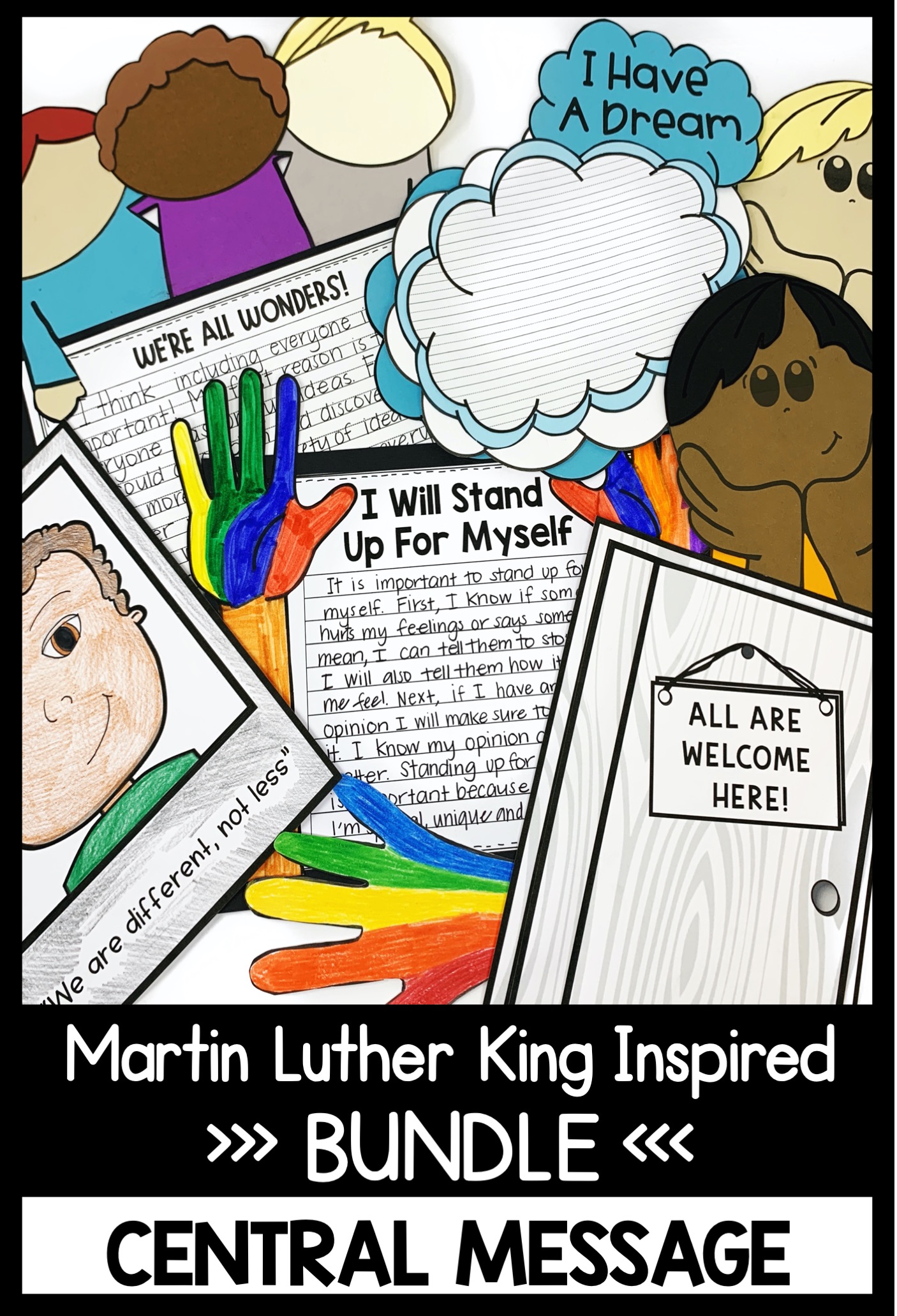 Guided Reading Resources for Martin Luther King, Jr. & Equality
Every year we share the teachings of Martin Luther King, Jr. with our students and with our own children. MLK made such an incredible impact on our world, and we hope his words of hope and equality continue to ring louder and louder as time goes on. I wanted to expand upon that learning with these MLK guided reading resources so I chose to focus on what messages we can receive from Martin Luther King, Jr.'s experiences, his journey, how he overcame obstacles, and how they can be applied to our own lives. With this in mind, I decided to also incorporate some other amazing leaders that didn't have an easy road to accomplishments as well as fictional stories that showcased positive messages of equality, acceptance, and kindness.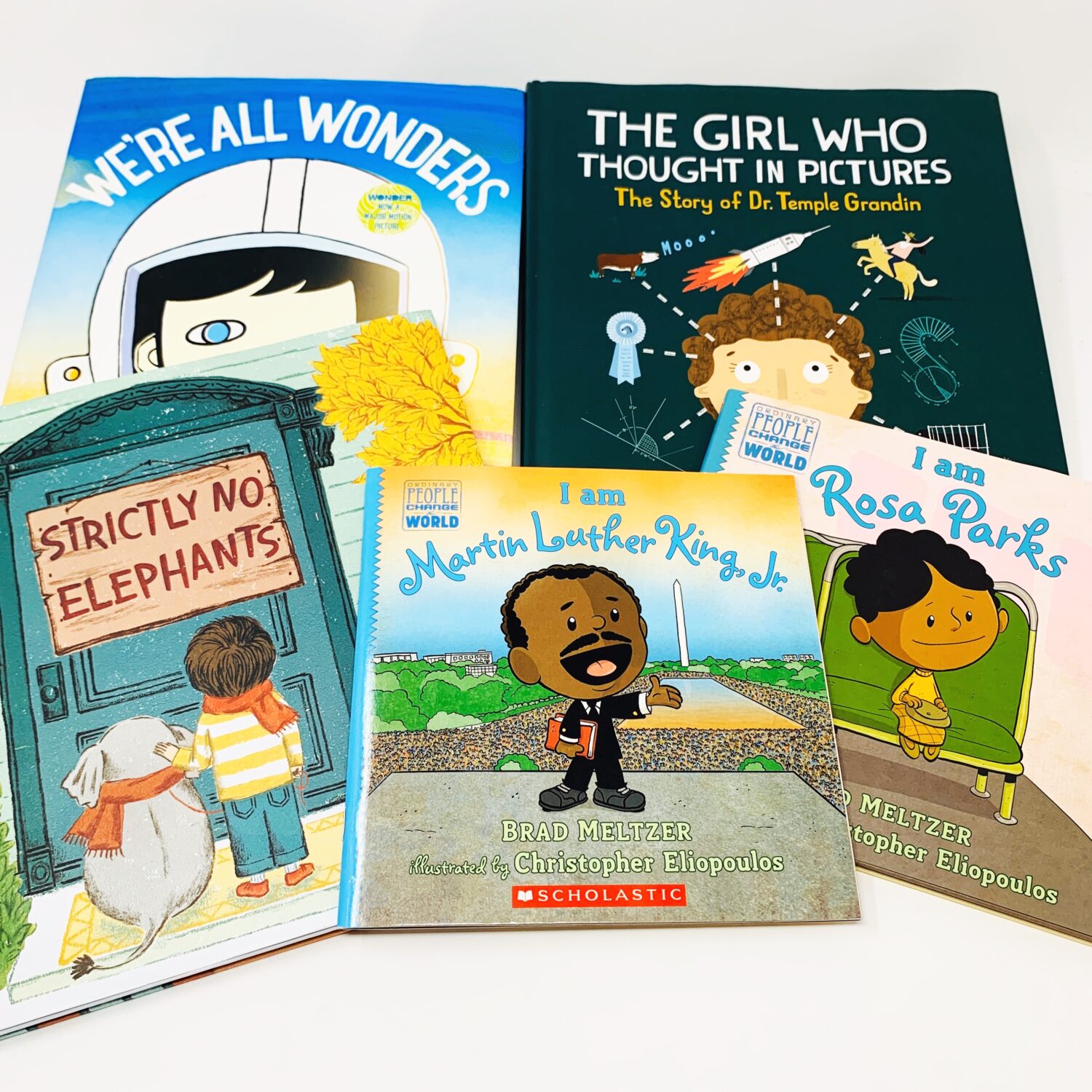 5 Books to Teach Central Message & Encourage Equality
When I chose the mentor text for this Guided Reading week, I made sure to choose leaders and other texts that spoke to the central message of equality, acceptance and kindness. I know the texts I selected will help students make multiple connections and give them a variety of reading experiences.
The text I chose to explore the comprehension skill of central message while focusing on Martin Luther King and other examples of leadership and equality both fictional and nonfiction are:
This mentor text is about the life and great works of Martin Luther King, Jr. Kids will read about his goals, struggles, successes and then uncover the messages he was striving to teach us all.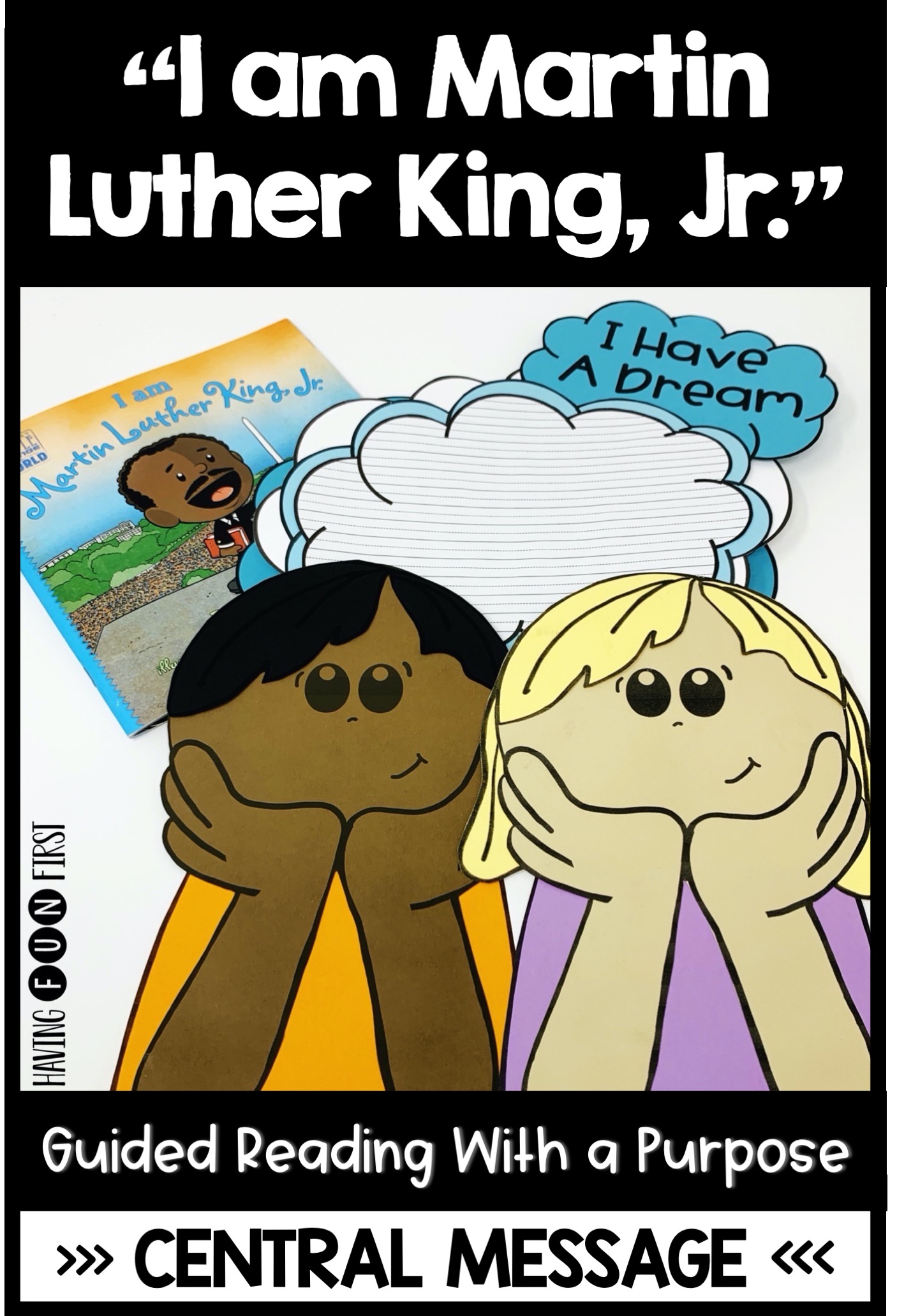 This mentor text is about the life and accomplishments of Rosa Parks. Kids will read about goals and struggles she had, and the actions Rosa took to overcome obstacles. They will uncover the messages she sent to her community and the world through her bold choices.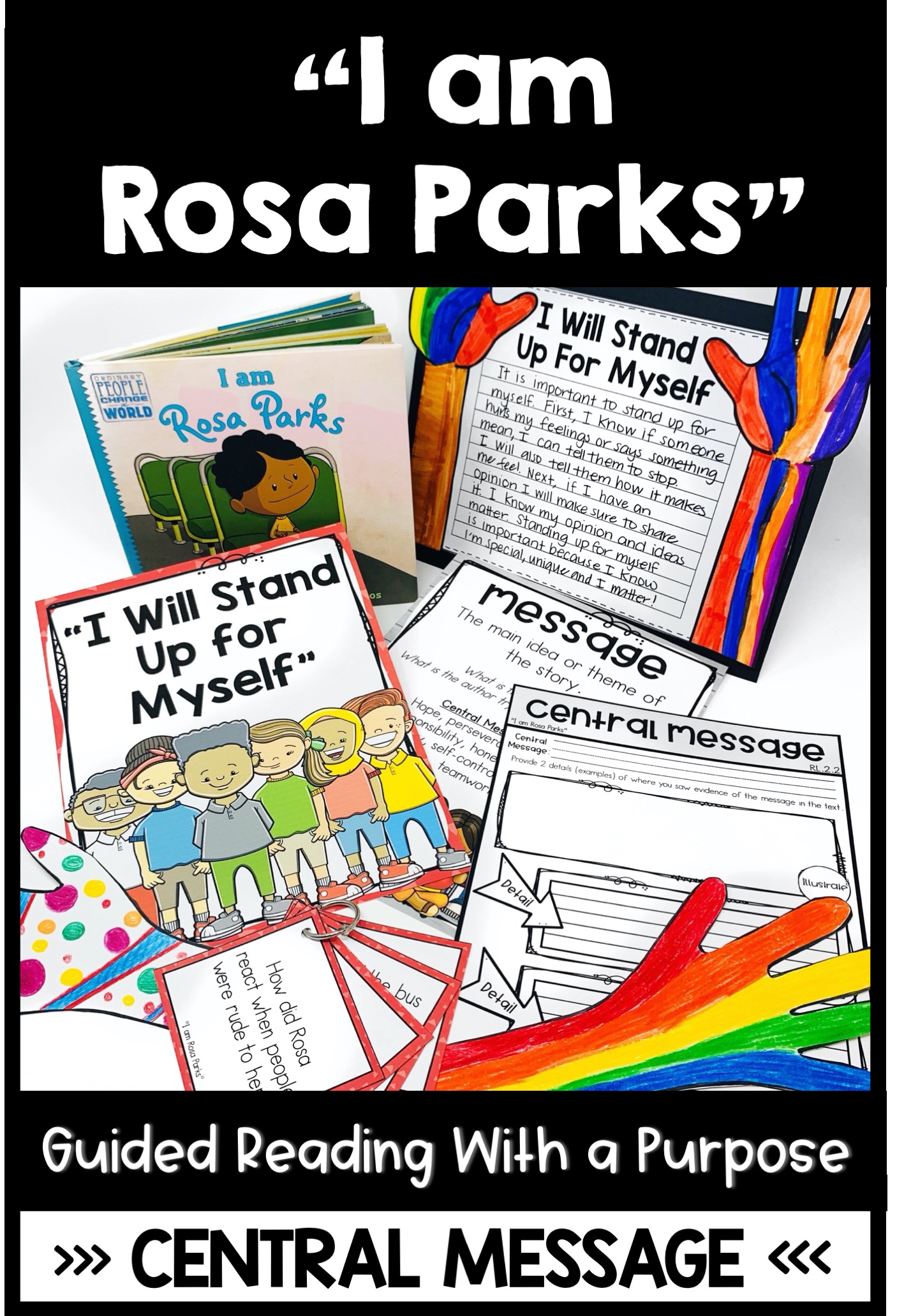 This mentor text is about an Autistic woman named, "Temple Grand." She overcame obstacles as a woman and a person with a "disability". As a mother of a child with Autism, I am always looking for inspirational true stories of people of all abilities. This book is absolutely wonderful.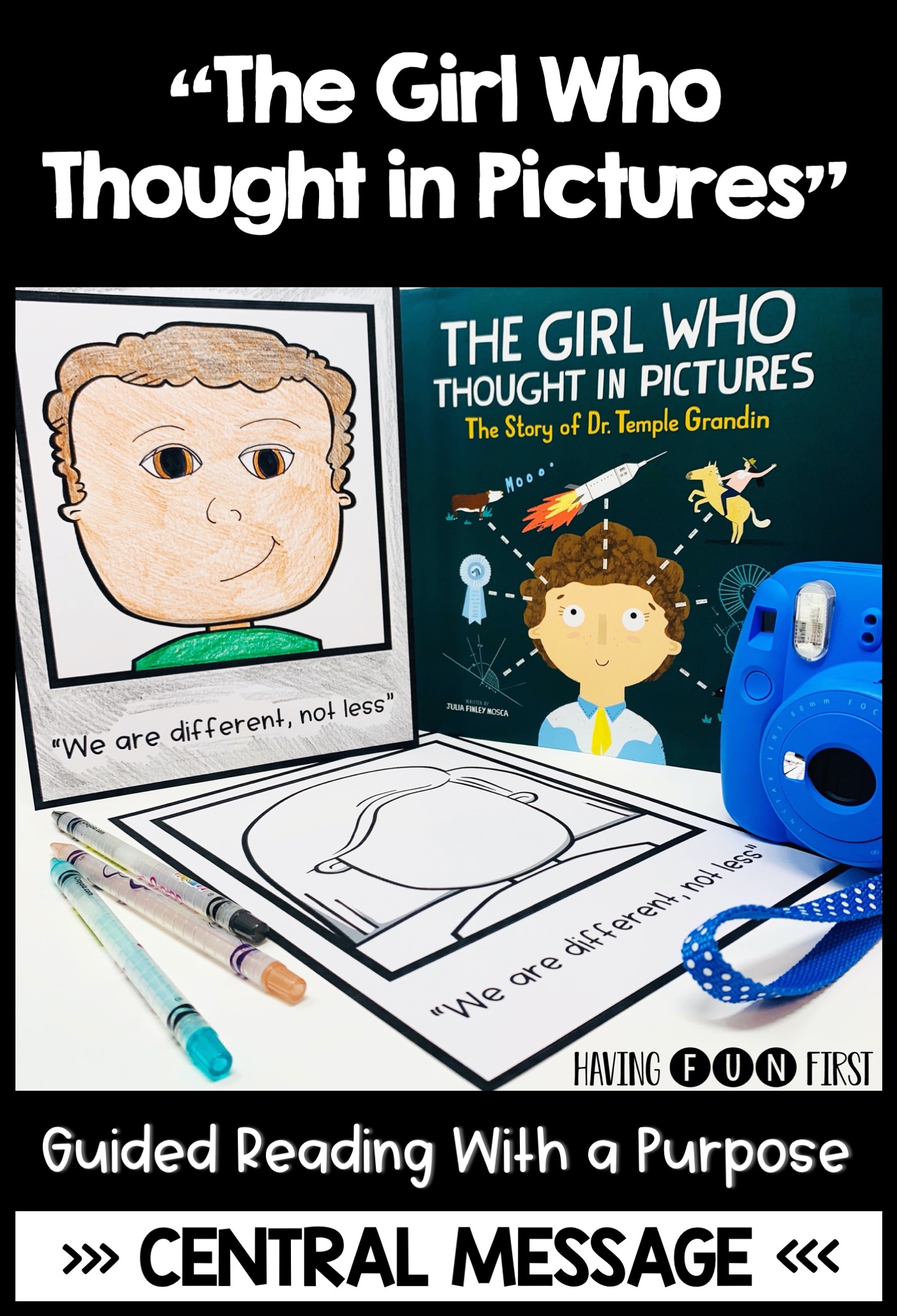 This mentor text is a fictional story about equality in a way that is easily relatable to children. A pet club won't allow a boy in because of his pet choice. He finds a solution by creating a space where all are welcome even those who wouldn't include him. There are many great messages that can be taken from this text.
This mentor text is well known by many for a great reason. It speaks to the segregation of people who look different then ourselves and misplaced judgment. He just wants to be seen and accepted for who he truly is. This book is a must-have in your classroom library.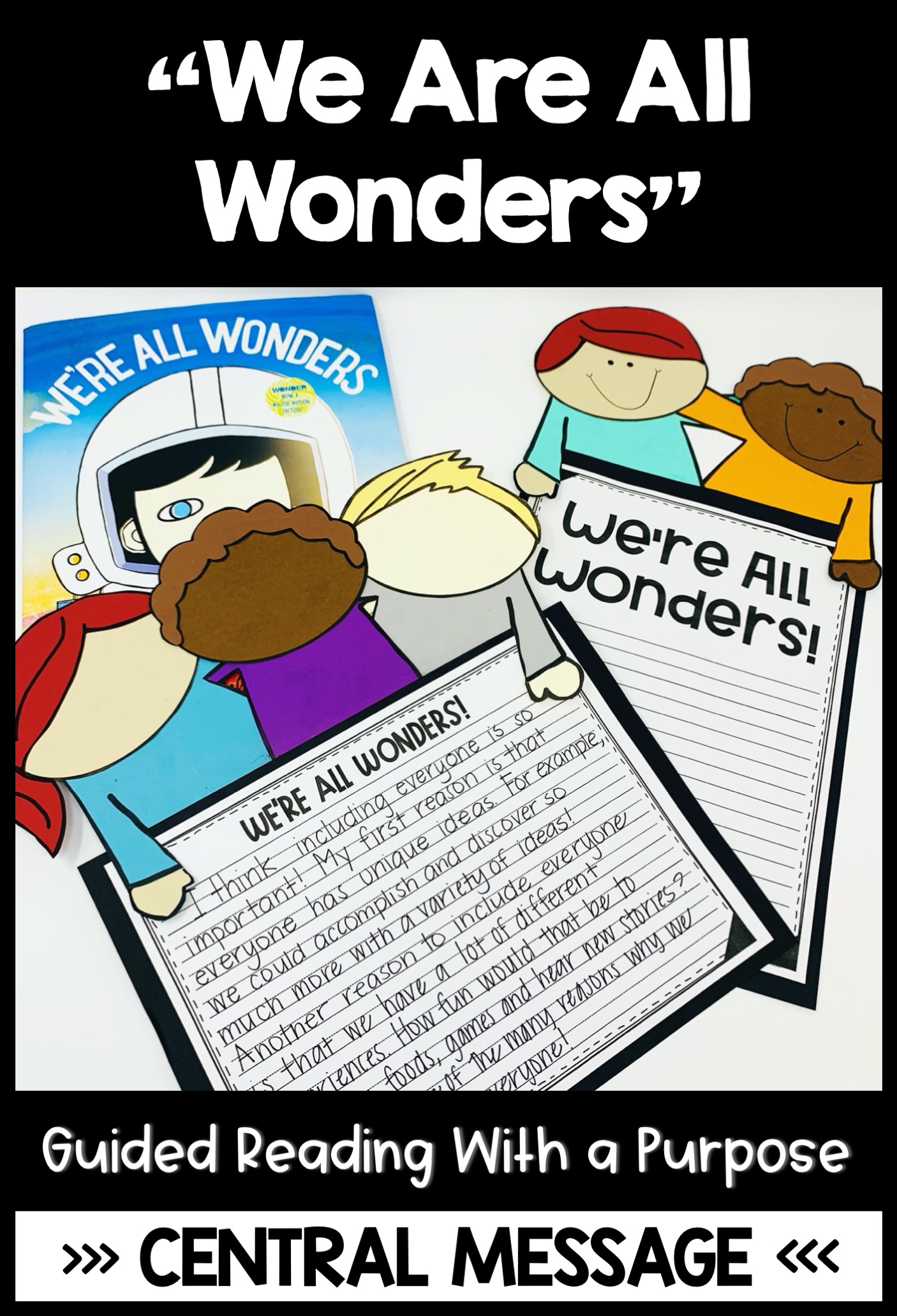 Taking Time for Guided Reading Discussion
This is such a POWERFUL week in Guided Reading with a Purpose. Make sure to give yourself time to discuss questions and examples kids have of relatable experiences. We cannot teach the benefits these conversations will provide. I have to tell you that carpet and small group discussions are quite possibly one of my favorite parts of being a teacher and can be yours too. They can make such an impact on these kids' lives. This previous blog post is helpful for facilitating discussions with your students about equality and diversity. To support your discussion efforts, I always include book talk question cards tailored to each book I focus on.
More Books for Teaching Central Message
I am not going to lie – it was so hard to narrow it down to what books we would focus on this week, as it is for many of the guided reading weeks I have created. A few of the books I didn't select to extend, but still love to share are when teaching central message and equality and acceptance:
These inspirational texts along with a few others, not selected for this week can also be found in my Amazon storefront. (As an Amazon Affiliate, I earn from qualifying purchases.)
Additional Resources
Want to extend on the goal-setting component? Visit this previous blog post all about goal setting and growth mindset. I also have my central message posters as a resource to extend that learning as well.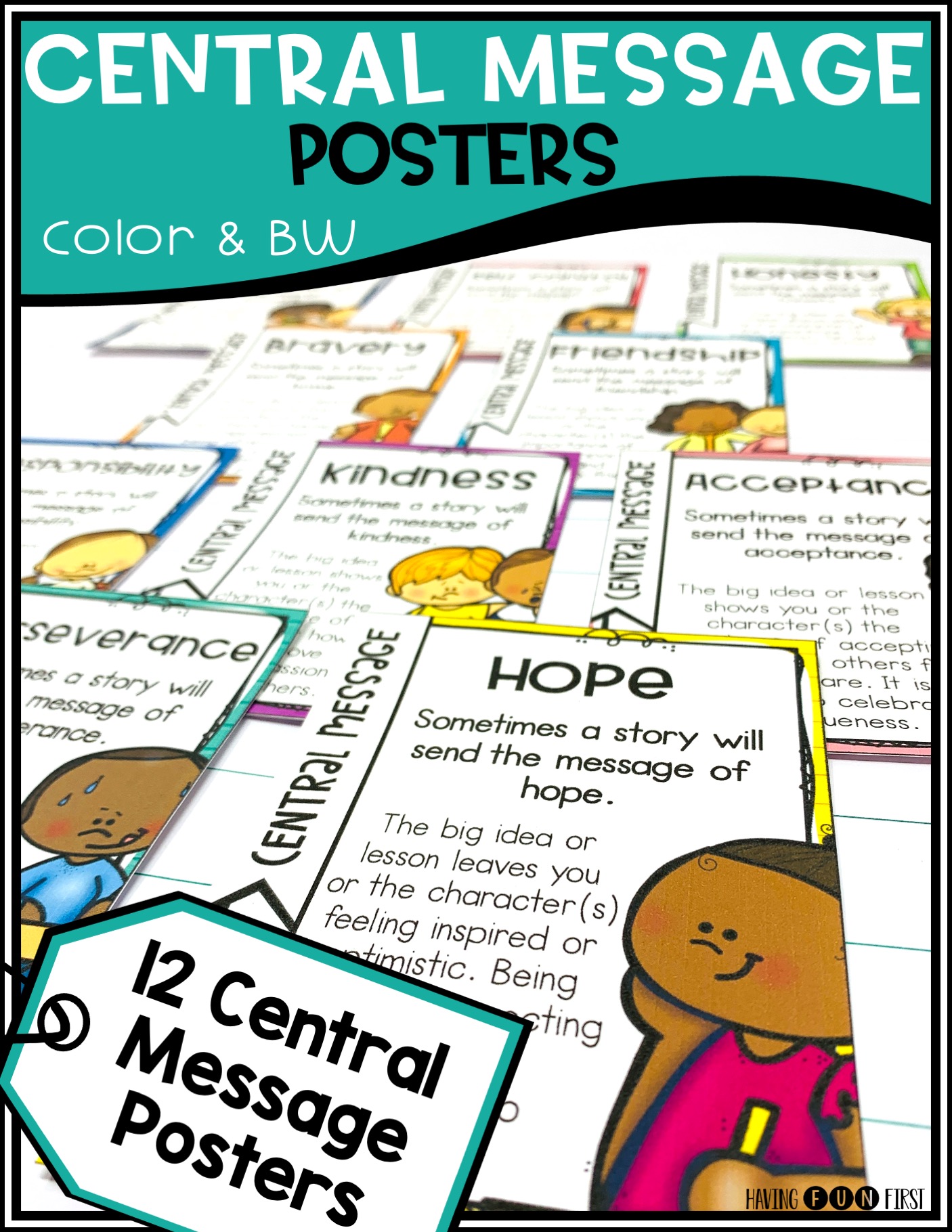 As always, feel free to reach out with questions, suggestions or just to connect!