Hey there friends,
Once again, the winter holiday season has snuck up on us. Even though it can get completely hectic, this is one of my favorite times of the year in the classroom because of all the fun, festive ways I can excite my students about learning. The gingerbread-themed activities are some of my all-time favorites and they cover nearly all subject areas so I can pick and choose more than enough engaging activities to keep the winter classroom planned out.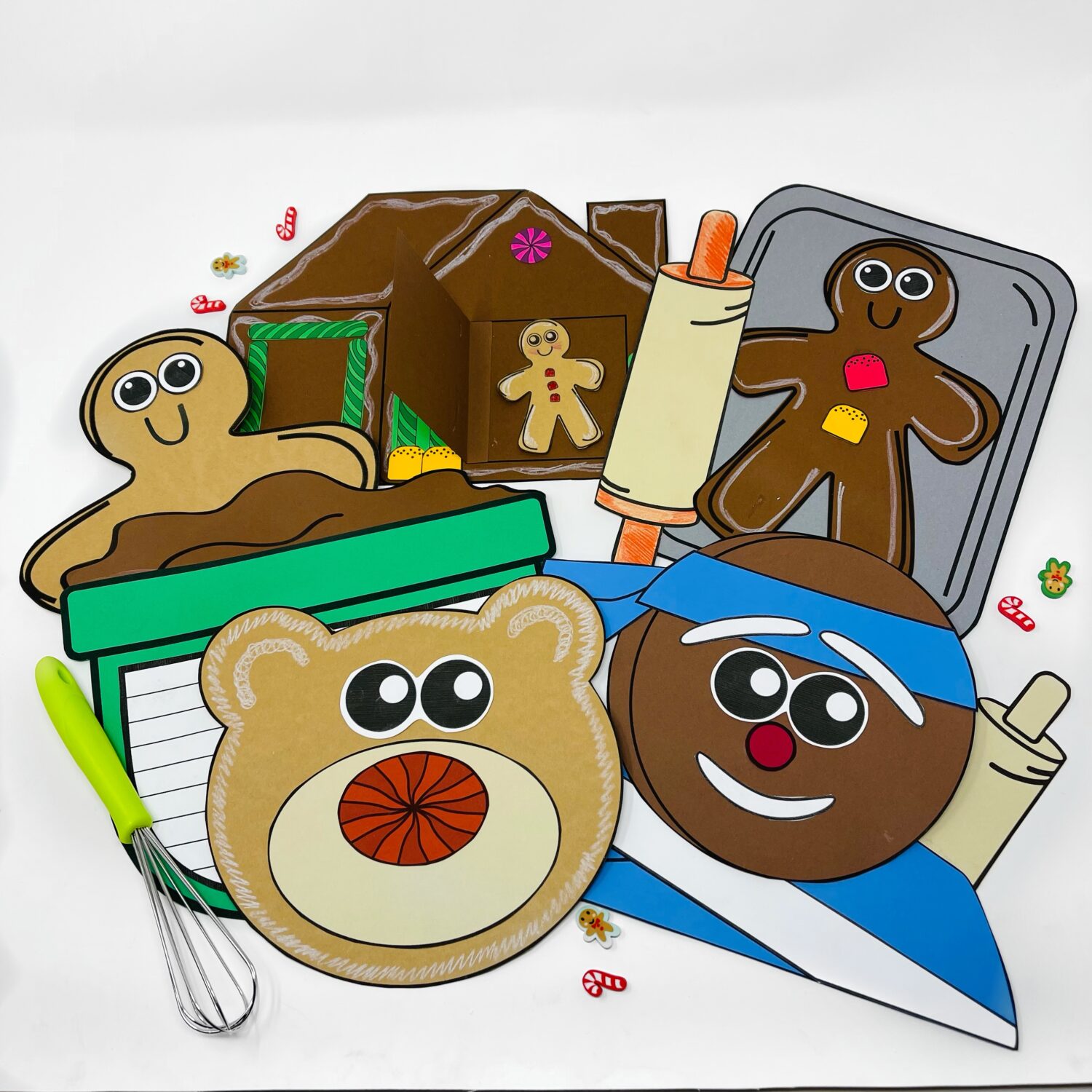 Since my very first year of teaching, I have done a variety of gingerbread activities from building a complete village made of painted milk cartons to digitally planning our gingerbread homes and I can't forget the best of all… writing our own gingerbread narratives after reading multiple versions of the story! Over time I have added, removed, merged, and fine-tuned all my favorite gingerbread activities that I have loved implementing over the years and as a result, I have narrowed it down to 7 gingerbread activities that will excite students.
Gingerbread Guided Reading
My Gingerbread narrative writing is always a huge hit and brings out so much creativity in my young authors! So, I decided to select a reading comprehension strategy that would support and build upon that unit. I chose story mapping and sequencing as the main reading comprehension strategies of my Gingerbread Guided Reading with a Purpose bundle.
When I chose the mentor text for this week of Gingerbread books, I made sure to choose stories that had classic gingerbread man story commonalities but also showcased unique elements. This unit lends perfectly to text-to-text connections as well as comparing texts. I also wanted to make sure that I used a story or two that maybe they hadn't read before.
Here are my selections perfect for a week of gingerbread reading:
A classic gingerbread tale by Jann Brett. The kids always love the unique ending.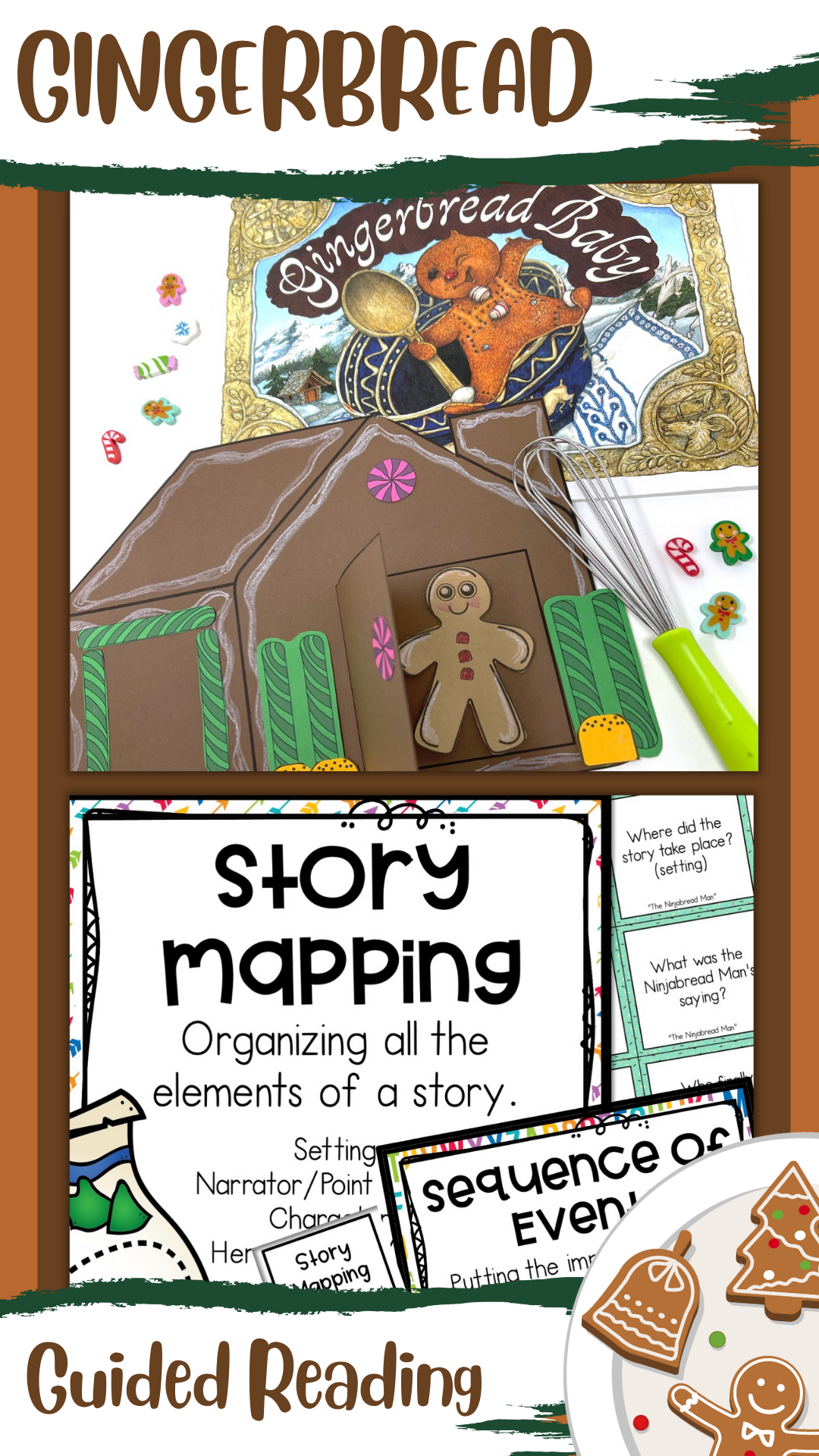 A fun version of the gingerbread man that takes place on a ranch in the desert. I love the fun setting and unique characters the gingerbread cowboy meets.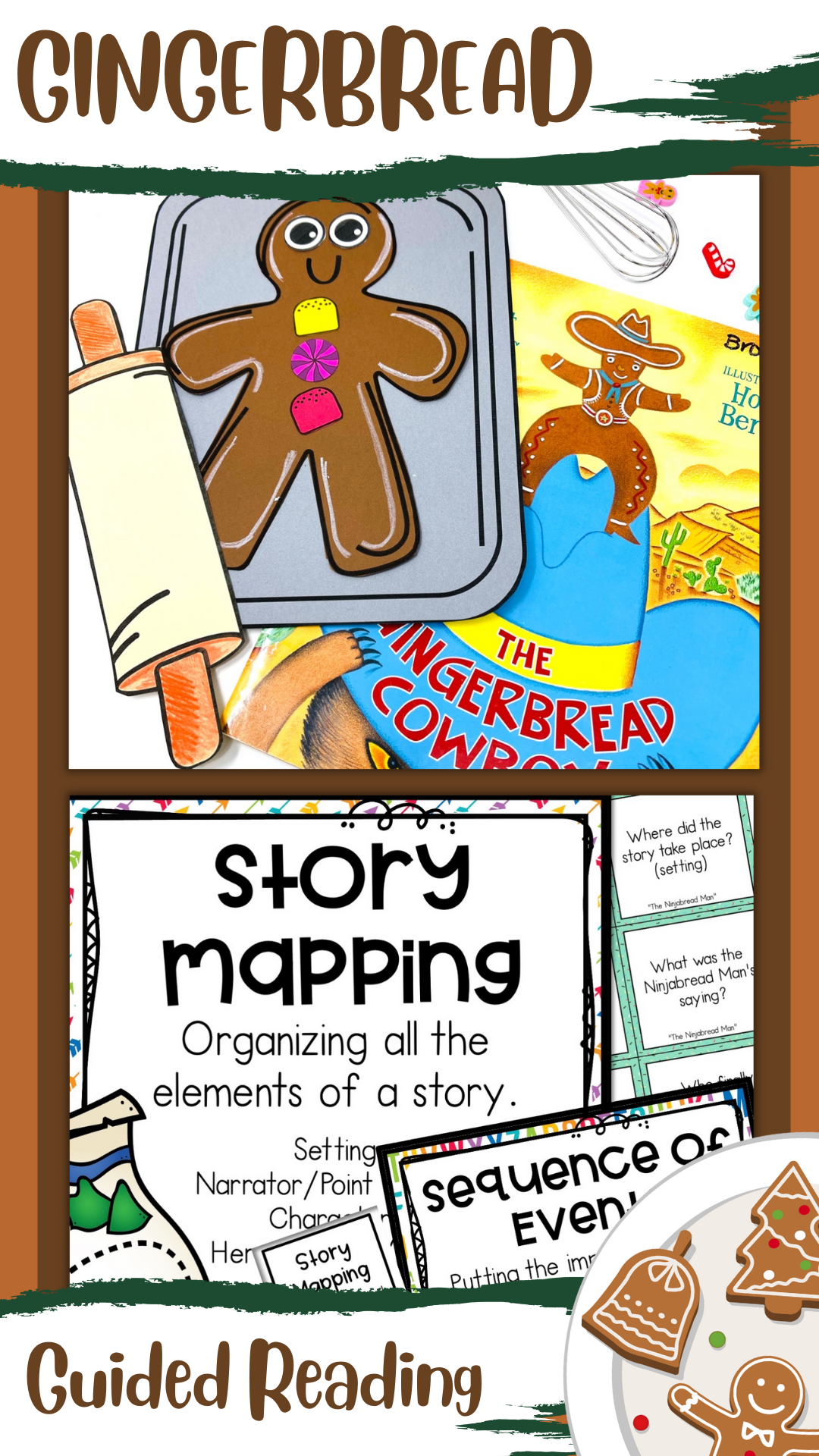 This is the "sequel" to the gingerbread boy. It is all about his sassy sister and how she is going to change the outcome of their sweet lives.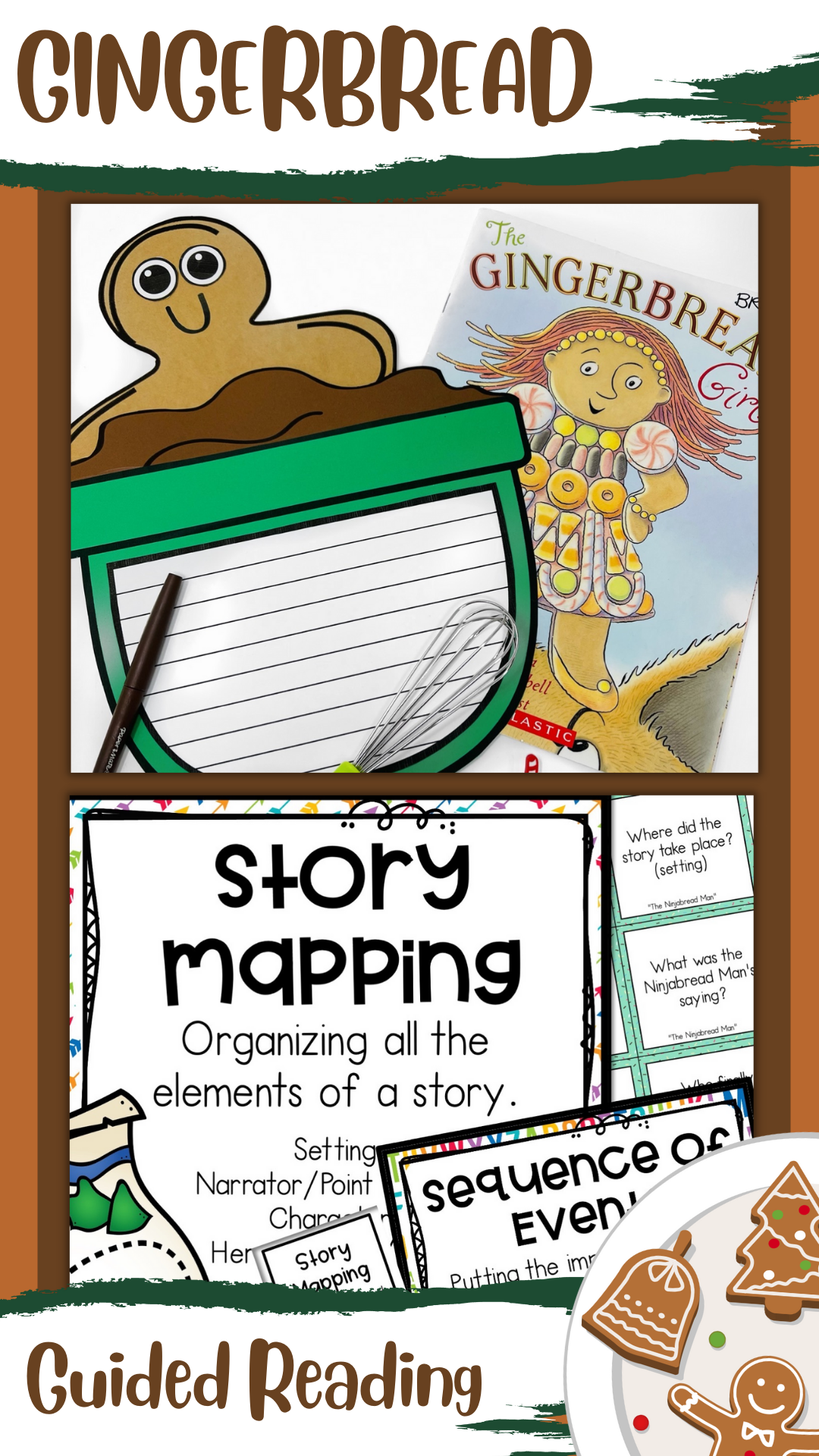 A creative gingerbread tale about a ranger and his family in a National Park that makes a gingerbread bear that escapes. I appreciate the different reactions of the chasers to give this story a unique twist.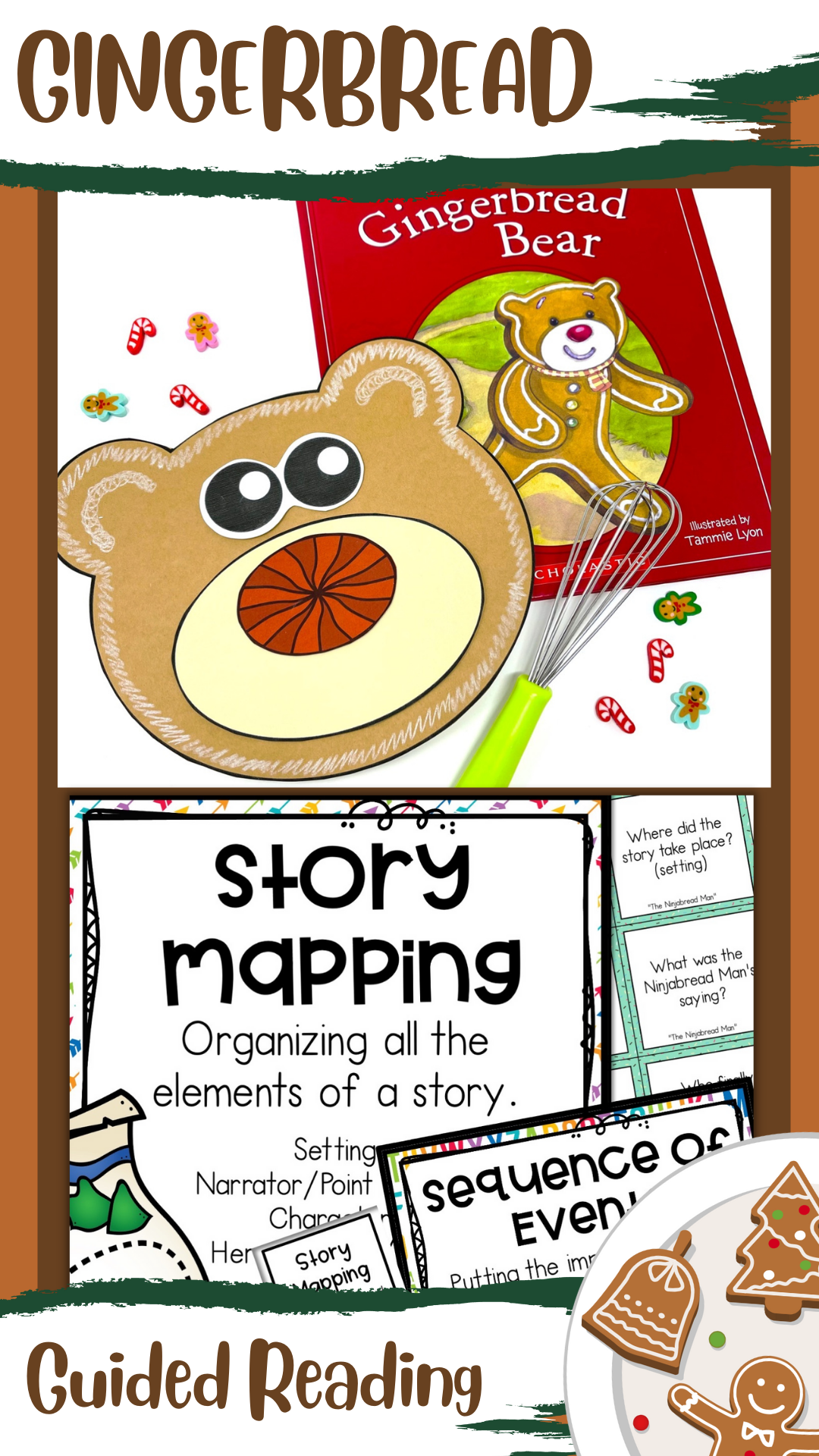 Another great version of the gingerbread man. The Ninjabread Man takes place in a hidden dojo and battles experienced ninjas while attempting to escape.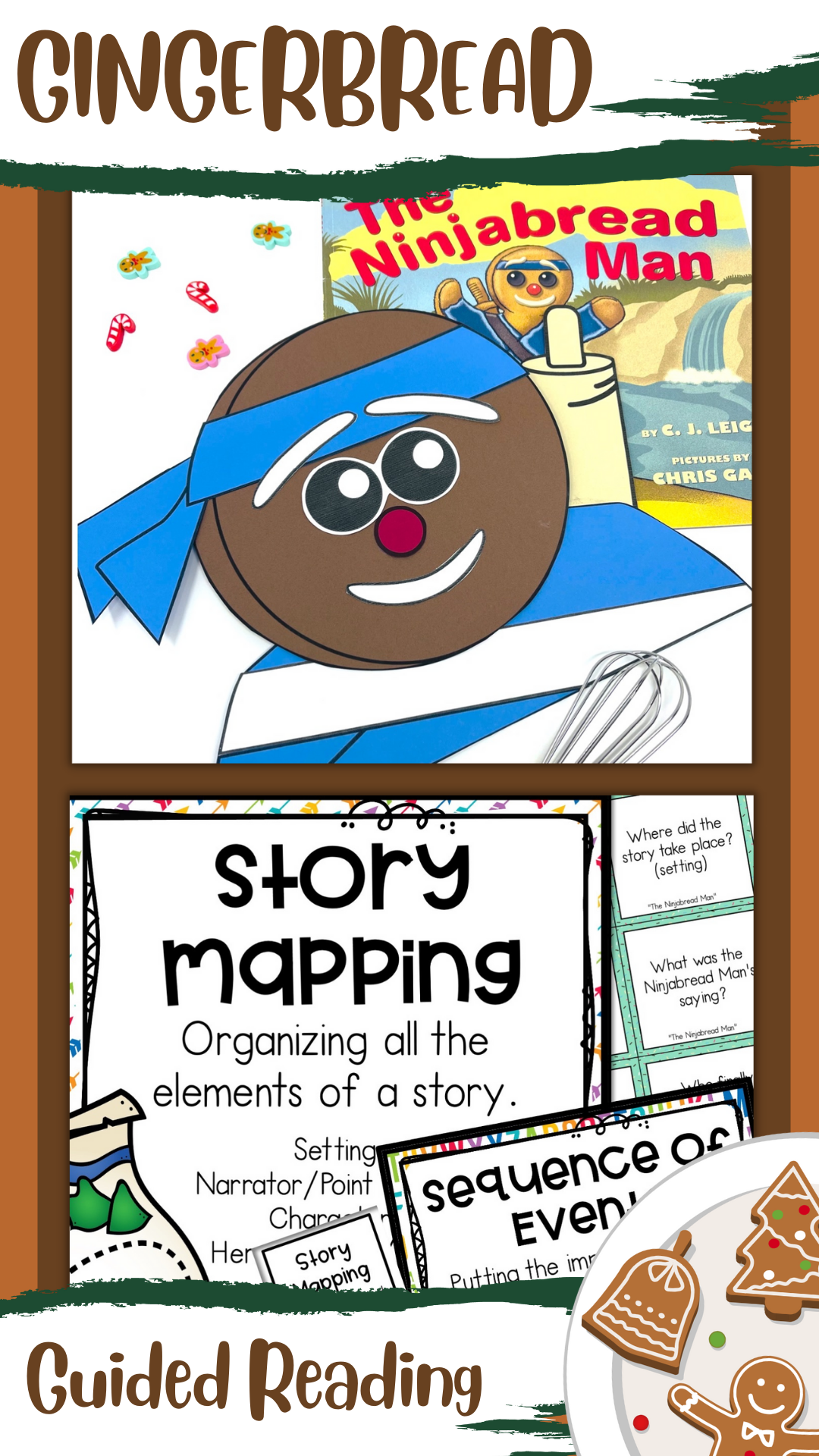 This is such a fun week in Guided Reading with a Purpose. It helps to round up that holiday excitement and channel it into something engaging and productive. Story mapping and sequencing are such important skills that our students will need to apply time and time again. You can view these Gingerbread books in my Amazon store by clicking on the links above. (As an Amazon Associate, I earn from qualifying purchases.)
Gingerbread Narrative Writing
Another one of my favorite gingerbread activities is helping my students create their own unique versions of the classic tale.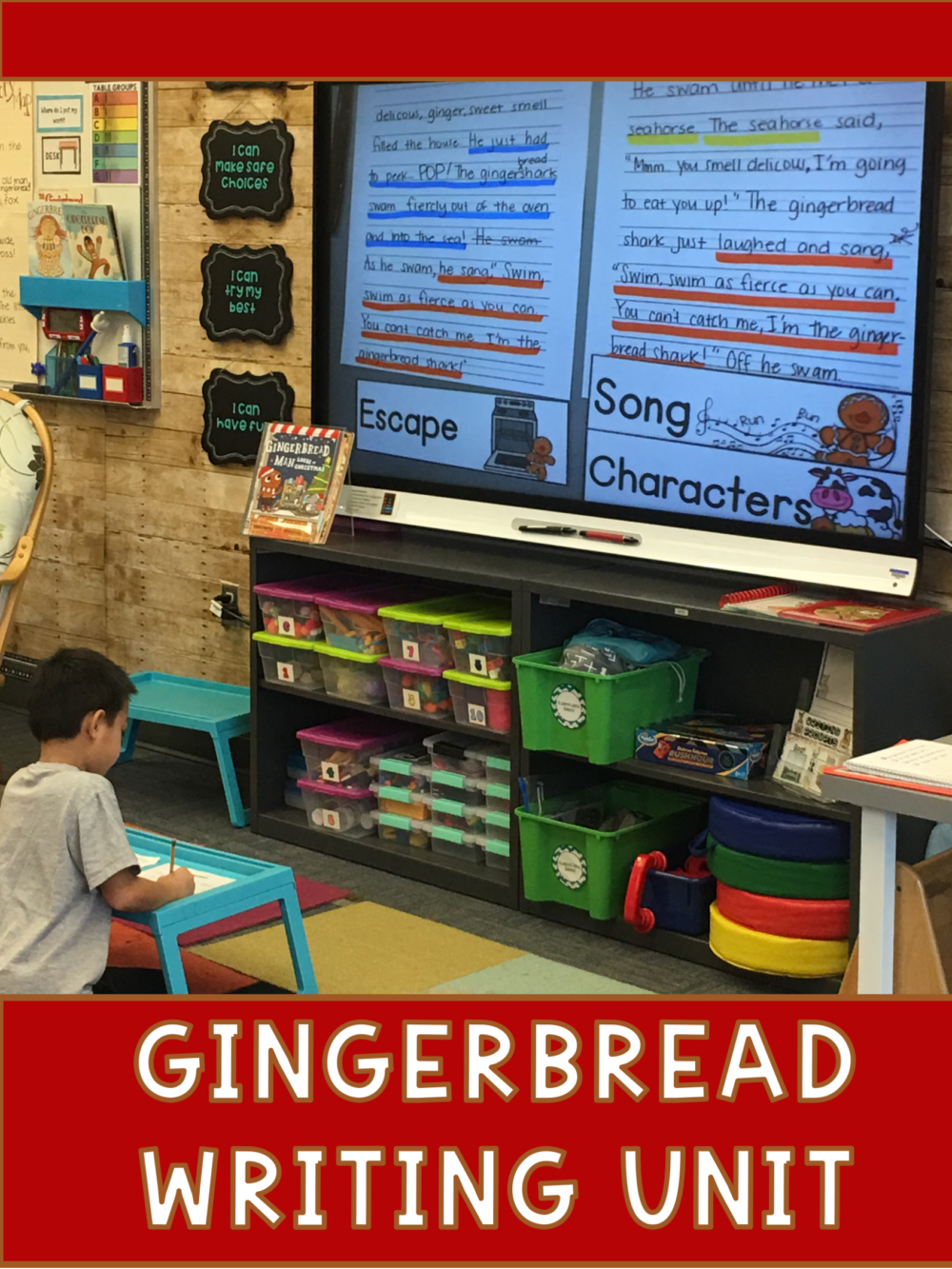 After reading countless versions of the gingerbread man each year our students were always bursting with ideas of how they would change the stories, so naturally, we let them create their own versions for fun. BUT… as you can imagine many of them got out of control in length and/or had little organization. I decided to help students sift through all that content in a more intentional way by breaking down the narrative process even more and the results were amazing as you can imagine!
First, we revisit the story elements from the different versions we read to inspire unique features they may want to include in their own stories.
Then, we brainstorm a very rough version of our stories. After that, we work through the beginning, middle, and end pausing at each small component. By the time you are working through the middle and into the end, your students will be showing so much independence, and begging to keep writing!
My gingerbread narrative writing bundle has everything you need to easily implement a successful festive-themed unit from story element posters, graphic organizers, writer's tools, and other festive components.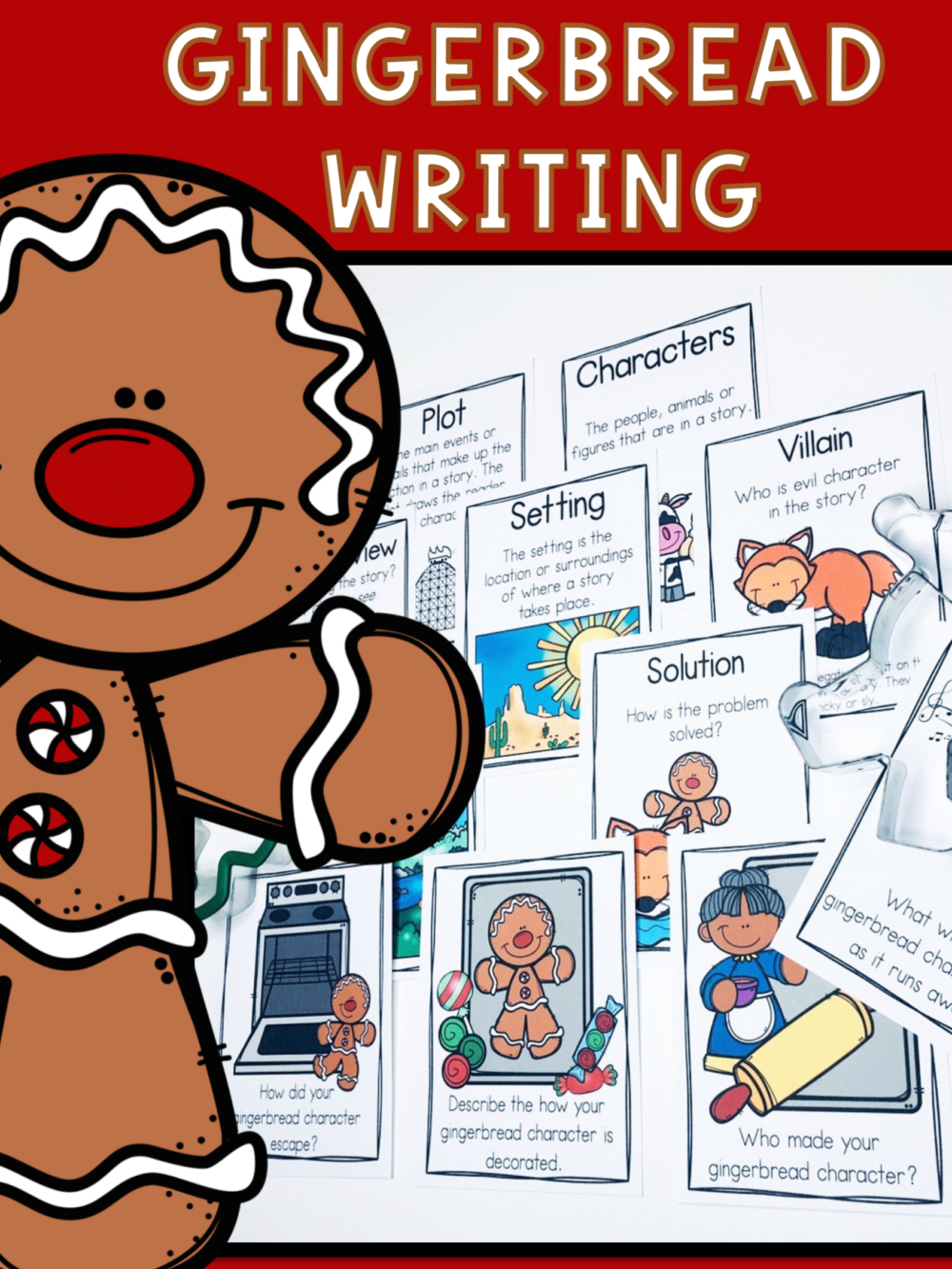 Want to learn more about the Gingerbread Narrative Writing Unit? Visit this previous blog post all about the resource and how I implement it.
Building Digital Gingerbread Houses
I am so excited to share this gingerbread activity with you because the final product far exceeded my vision for this resource. I absolutely love how it turned out and know it will bring fun for years to come!
It all started a few years back. I discovered a digital gingerbread decorating activity online that the kids loved, which I have done as a culminating activity or for a when I'm done choice. The only problem was that the site often crashed and the houses weren't super unique because of limited choices in decorations.
Now you may be thinking… nothing beats the real thing… you're right, but we also often made real gingerbread houses too, but always loved the digital addition for planning or just plain fun! Year after year I honestly didn't put much more thought into finding a different digital option until the pandemic hit and we couldn't create real gingerbread houses together. Also, I didn't know how many at-home computers could handle the flash player needed for our usual site.
As a result, I created 100s of pieces of gingerbread clipart, selected multiple creative backgrounds, and loaded it all into SeeSaw and Google Slides. Viola! We are back and business and I now have a digital resource that I can always depend on that leads to increased student creativity and ease.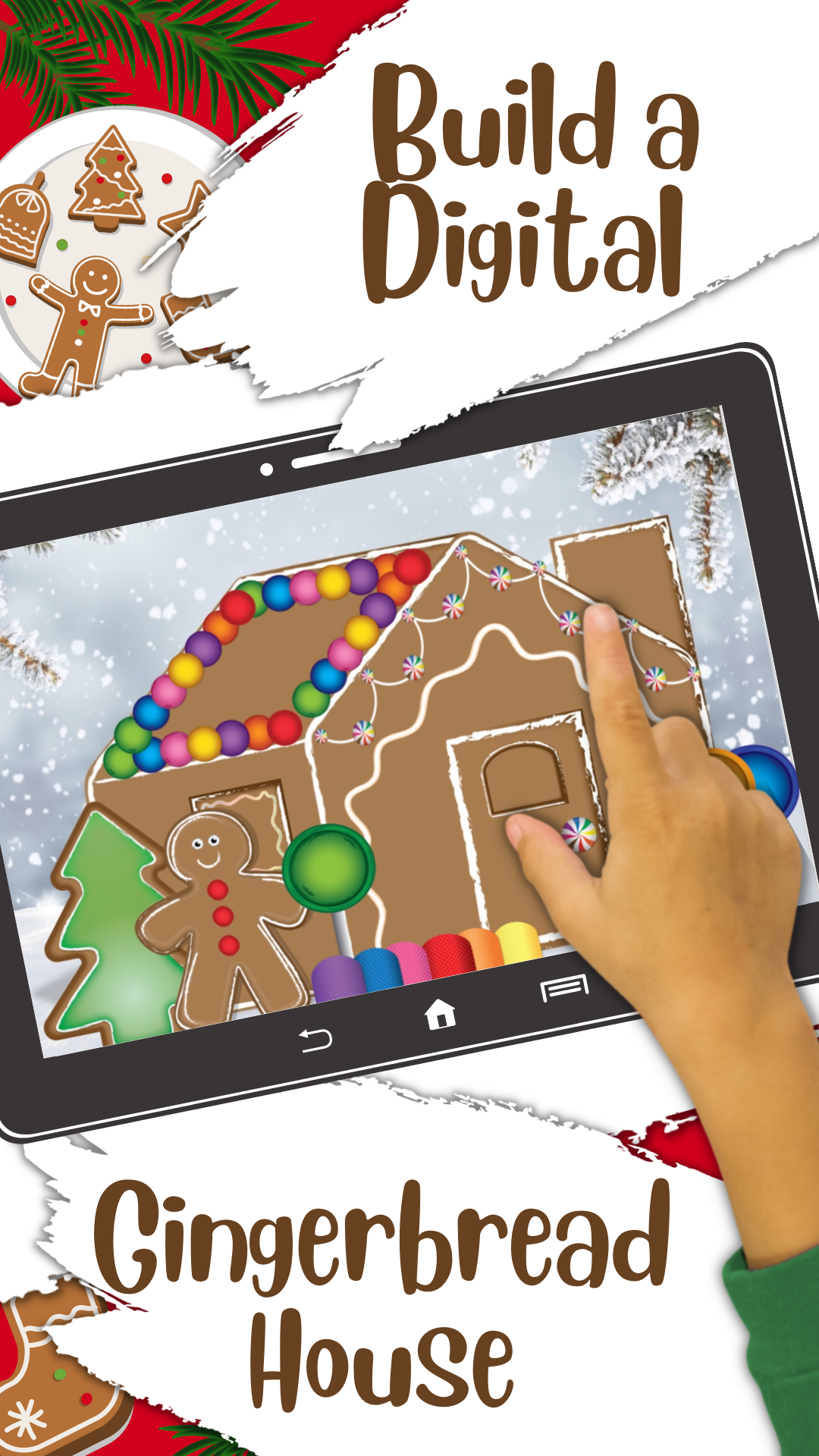 The Digital Gingerbread House-building resource includes:
Simple directions with visuals
Tips and Tricks with visuals
Over 130 unique moveable clipart pieces to decorate the gingerbread house
15 different background templates (from snowy field to an underwater ocean floor)
This Digital Gingerbread House activity may not smell as sweet, but it provides the next best thing to hands-on experiences, doesn't break the bank, is a lot less messy (ha), is sure to help keep your class focused, excited, and inspired to participate in your winter learning activities!
I hope you have a great week! Thanks for checking out my favorite gingerbread activities.
As always, feel free to reach out with questions, suggestions or just to connect!