This week of guided reading activities were inspired by the great outdoors and taking care of our planet. If you have read my previous post about Virtual Earth Day Activities, Earth Day Read Alouds, & More! You know that I love spreading my family's love for the outdoors to others, in hopes we can enjoy it longer. This week I took an approach to how kids can tangibly make a difference to the earth by reusing, reducing, and recycling with these 5 text to world connections books and activities.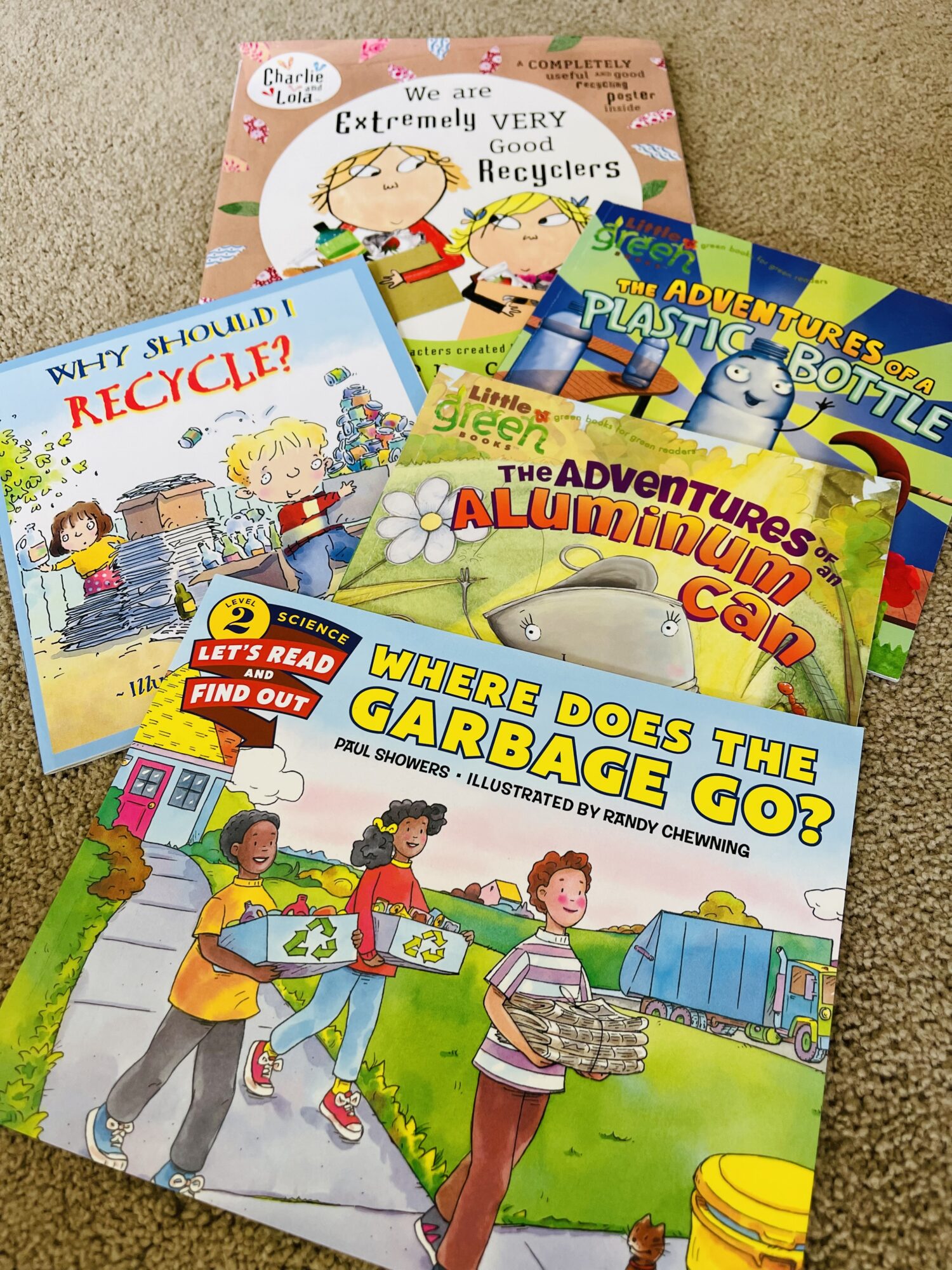 Text to World Connections Books
The following 5 mentor texts each have accompanying resources that will help you dive into text to world connections with your students as well as a unique craft, writing prompts, graphic organizers, story element posters, anchor chart headers, focused worksheets to deepen understanding, book talk questions, parent connection materials, check for understanding materials, lesson plan ideas, and more. Click on the images below to preview each resource.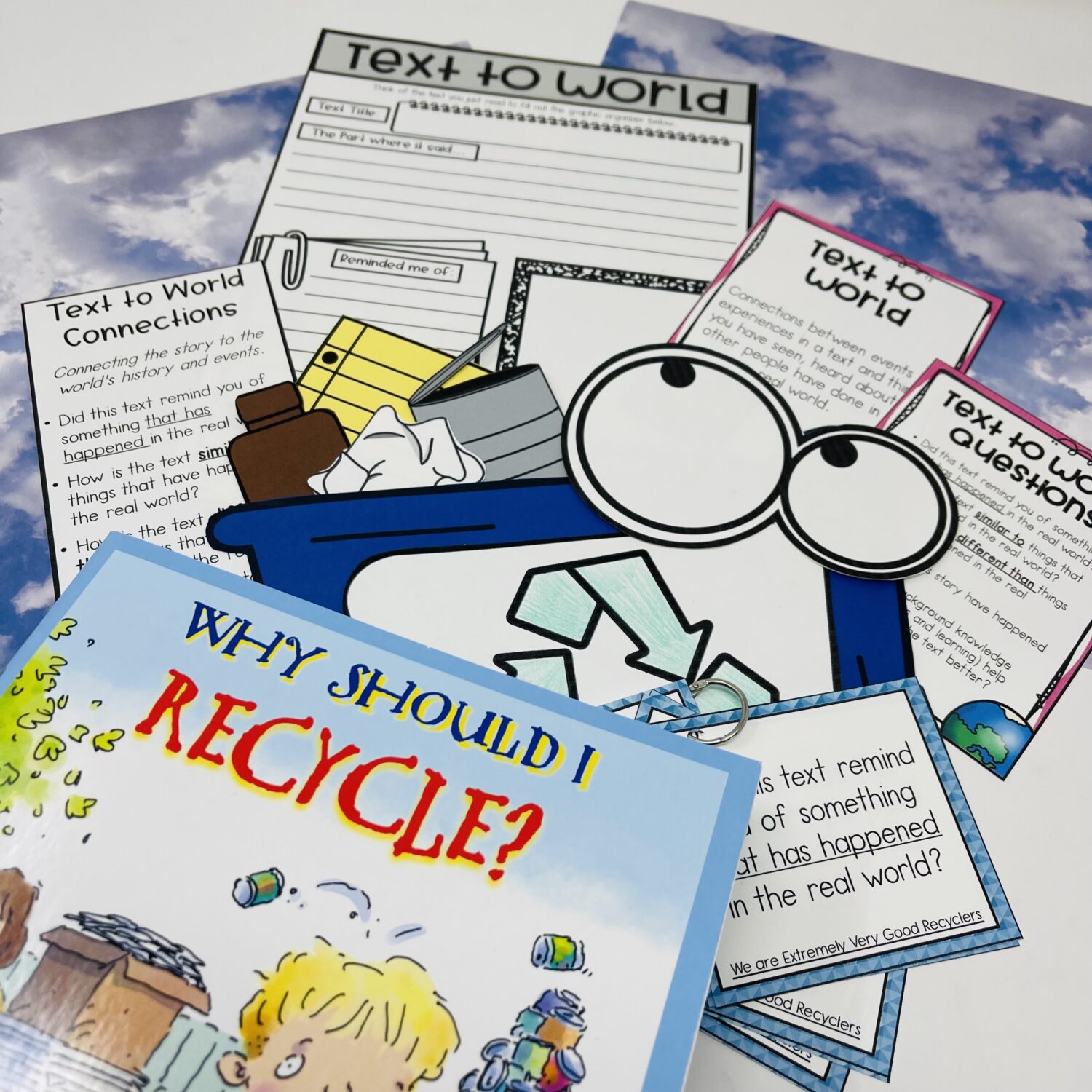 Why Should I Recycle? This book is a simple one for kids to connect to. A girl and her family notice their neighbor who also happens to be her teacher is recycling and she asks him why he is doing that. He explains and shows the girl and the rest of her class and in the end inspires her family to do the same.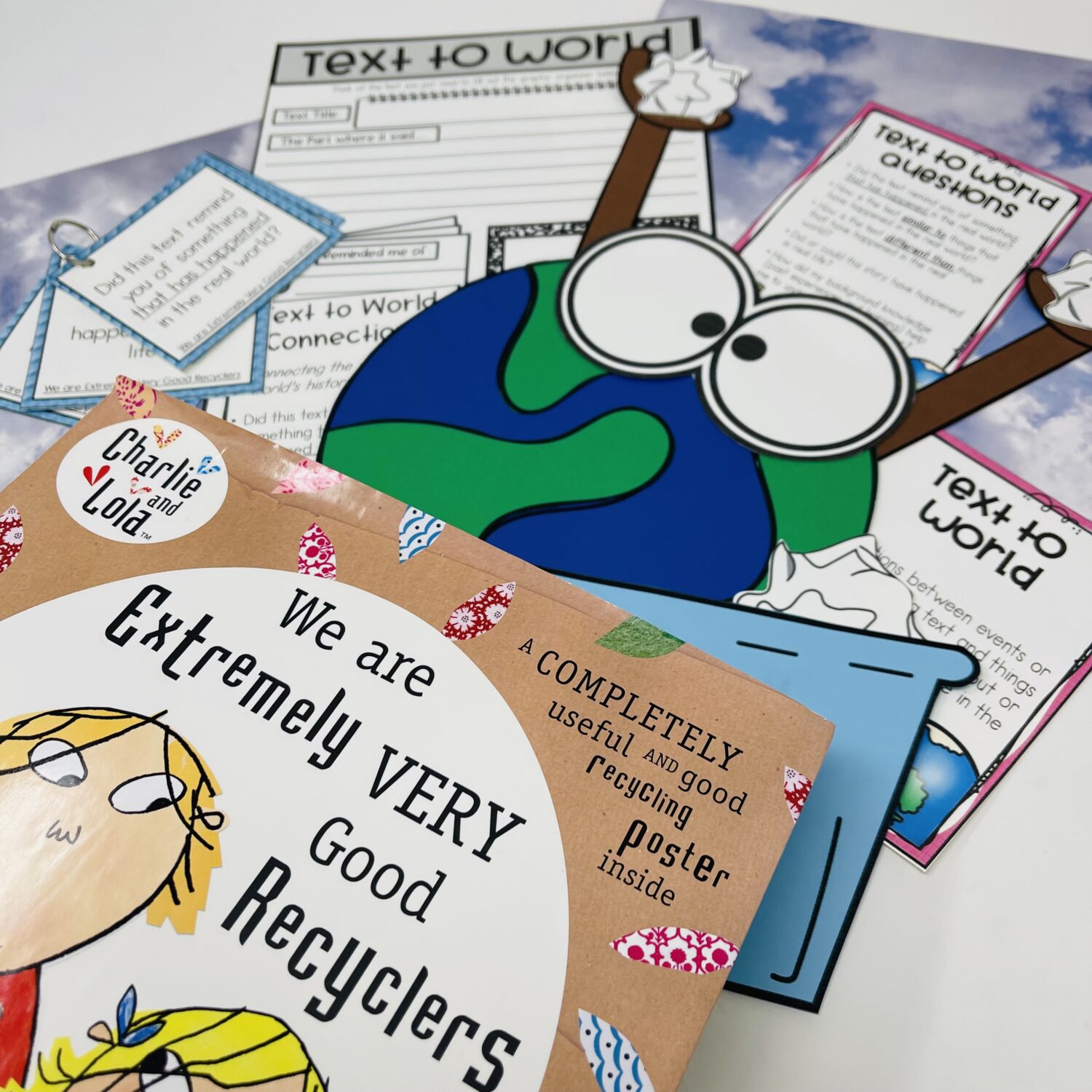 We Are Extremely Very Good Recyclers This is a funny and functional story about a young girl who is inspired to condense and donate her things after being exposed to her friend's cluttered, stinky room.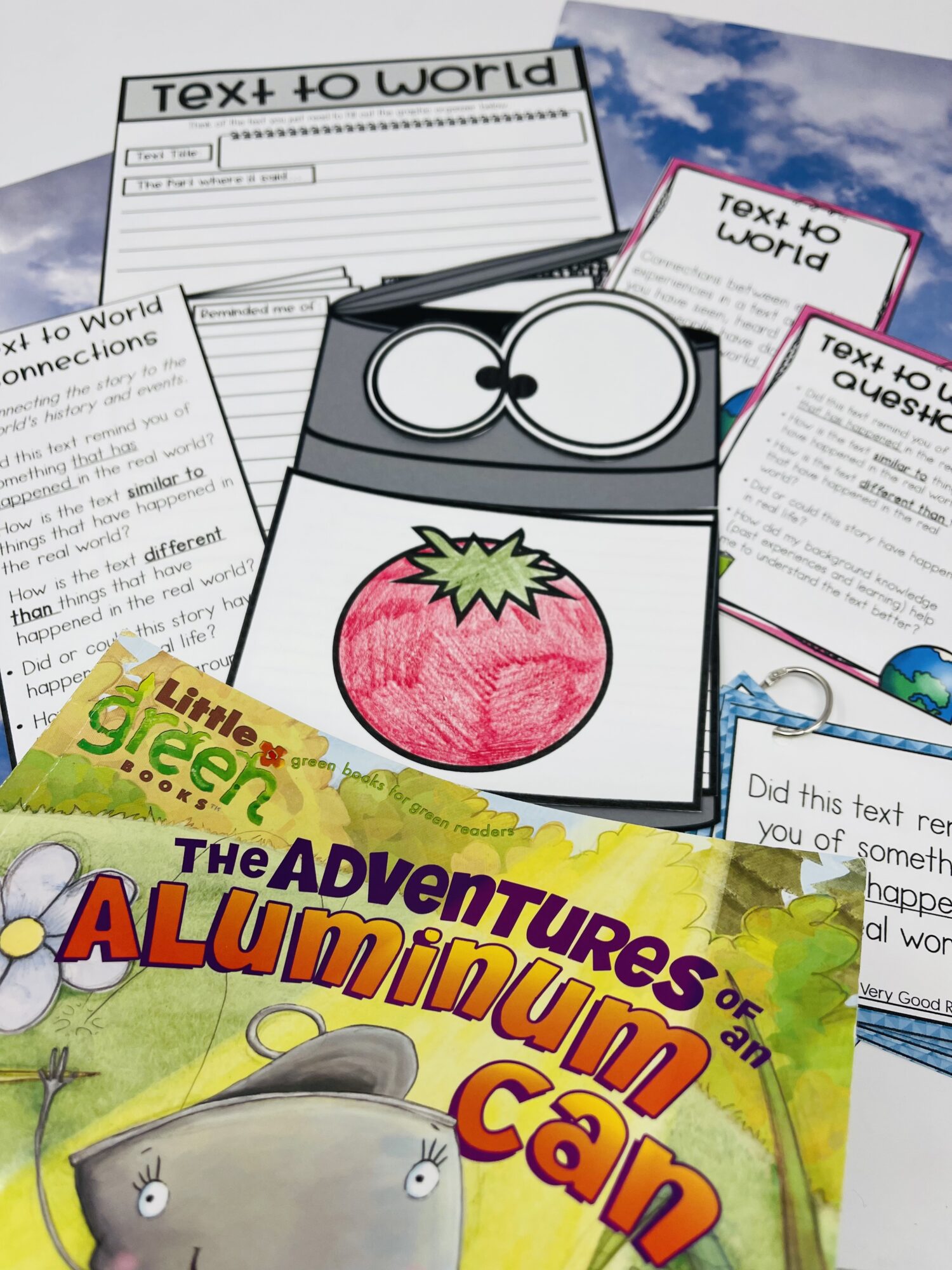 The Adventures of an Aluminum Can This is a fun book with a great scientific foundation to support those process standards, about where aluminum comes from, how it's processed, and the adventures (where it becomes) it goes on.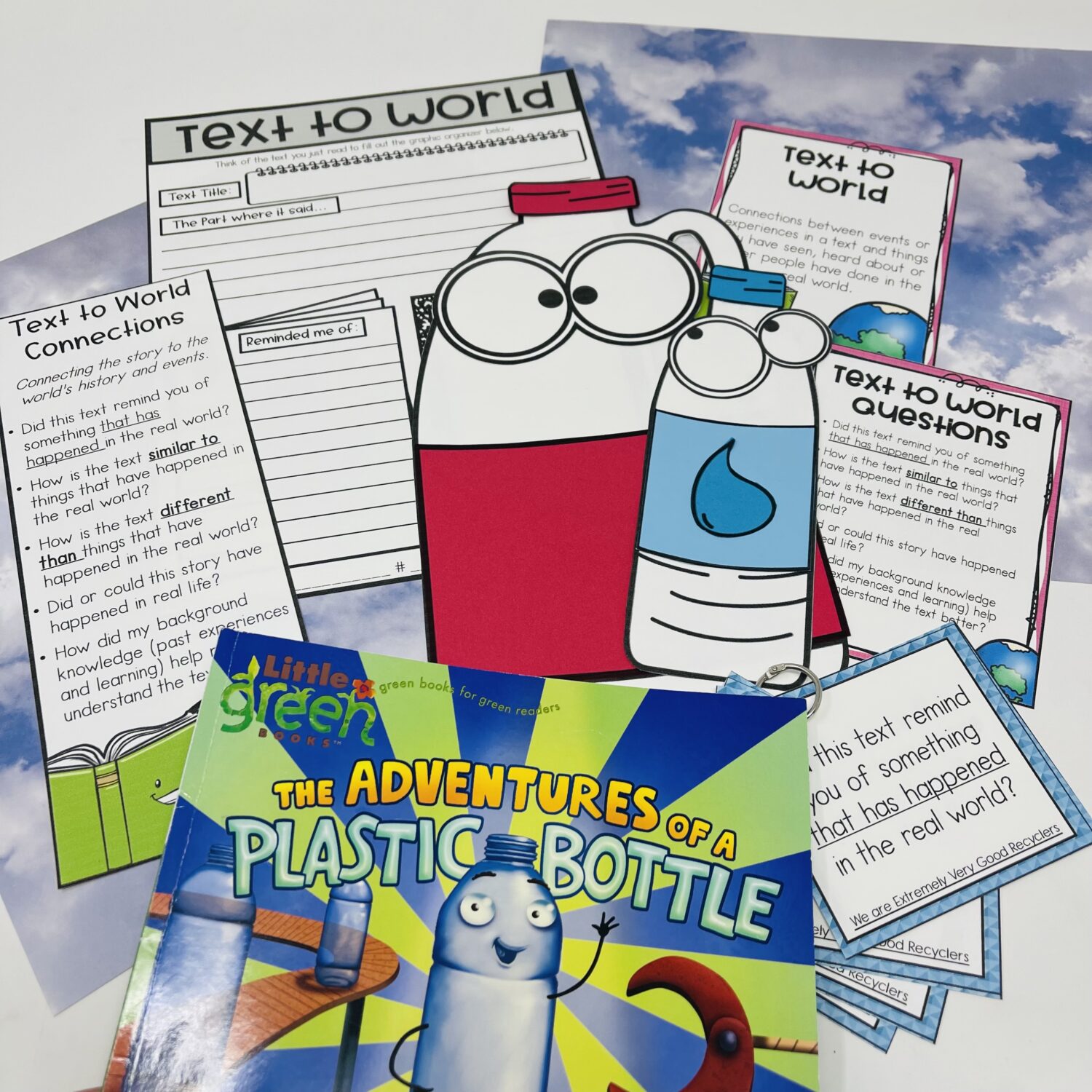 The Adventures of a Plastic Bottle This is another fun book in the same series as the aluminum can but focuses on plastic instead. The great science foundation to support those process standards, about where plastic comes from, how it's processed, and the adventures (where it becomes) it goes on.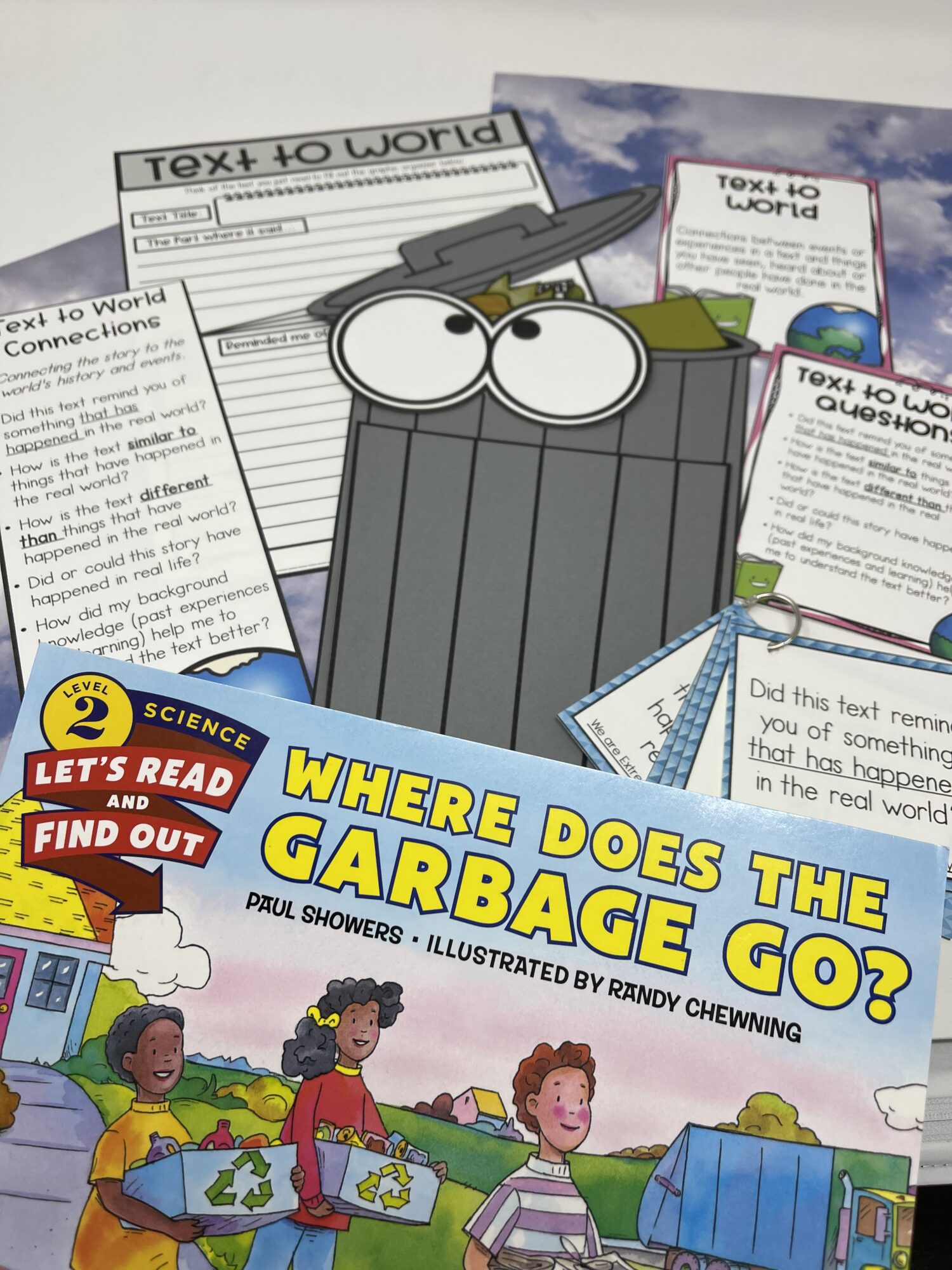 Where Does The Garbage Go? This one always astonishes and appalls the kids. It's something many of us don't think of. I think it's an important text to read to emphasize the importance of recycling and the impact of waste.
If you don't already have a copy of these books, please use the title links above to view them in my Amazon store. (As an Amazon Associate, I earn from qualifying purchases.)
Articles for Text to World Connections
It is pretty easy to find an article or book on pollution or recycling these days, but if you are having trouble finding one here is a short article on recycling from Kids Britannica. For each of the units above, I wrote a different article/story for each day on recycling/reusing/reducing or a pollution-themed topic to make your life easier! After reading the article I love to use the questions that are included to help facilitate meaningful discussions around the connections we make. You can get all the units, articles, activities, and discussion questions as a part of the Text Connections Earth Day Guided Reading Comprehension Bundle.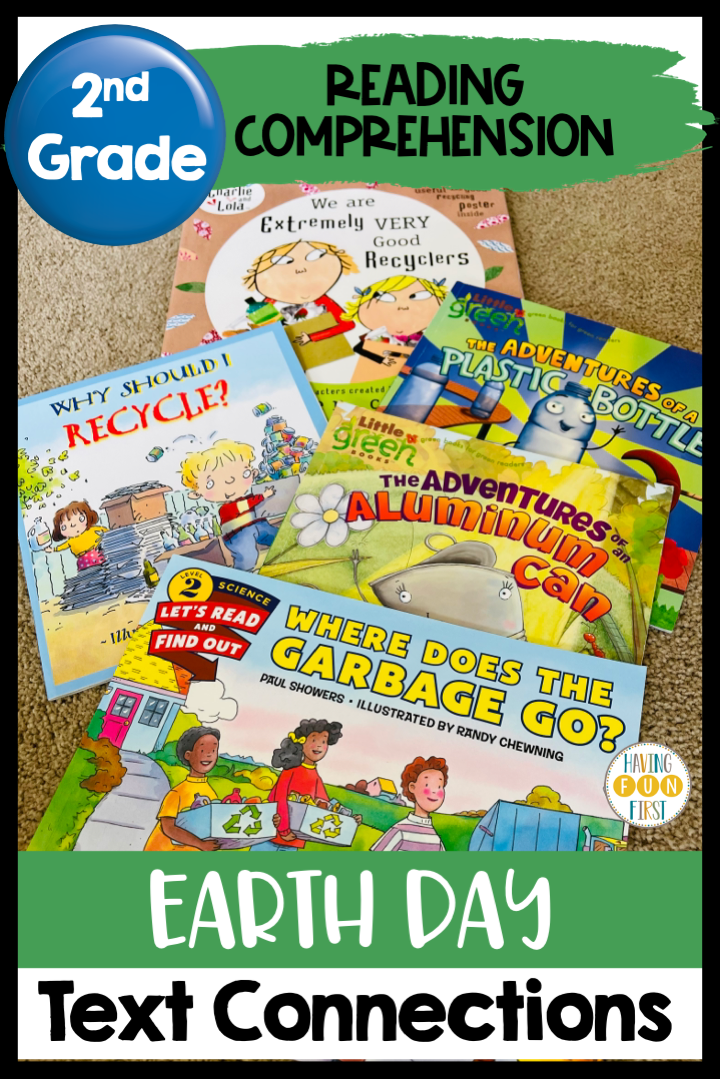 More Recycling Resources for the Classroom
If you're looking to make a meaningful impact while using these recycling-themed reading comprehension resources with your students this site has 9 School Programs to Help You Recycle Just About Anything. Many of these programs involve registering or signing up, which keeps you and your students accountable and inspired to keep working hard towards your goals. As a bonus, some of these programs even offer incentives or rewards for your school which is not only a win for you but for our planet as well!
I hope these resources help you teach those important text to world connections and also inspire your students to take care of our planet. If you have any questions or comments I'd love to hear from you!