Hey there friends,
Are you a teacher that loves a good, themed unit? If you haven't figured it out yet, I am definitely one of those educators! This week of nocturnal animal activities is no different. Once the calendar flips to October, I always get excited about scarecrows, turkeys, and one of my other faves… nocturnal animals. There is so much fun to be had with a full week of nocturnal animal activities while teaching nonfiction text features!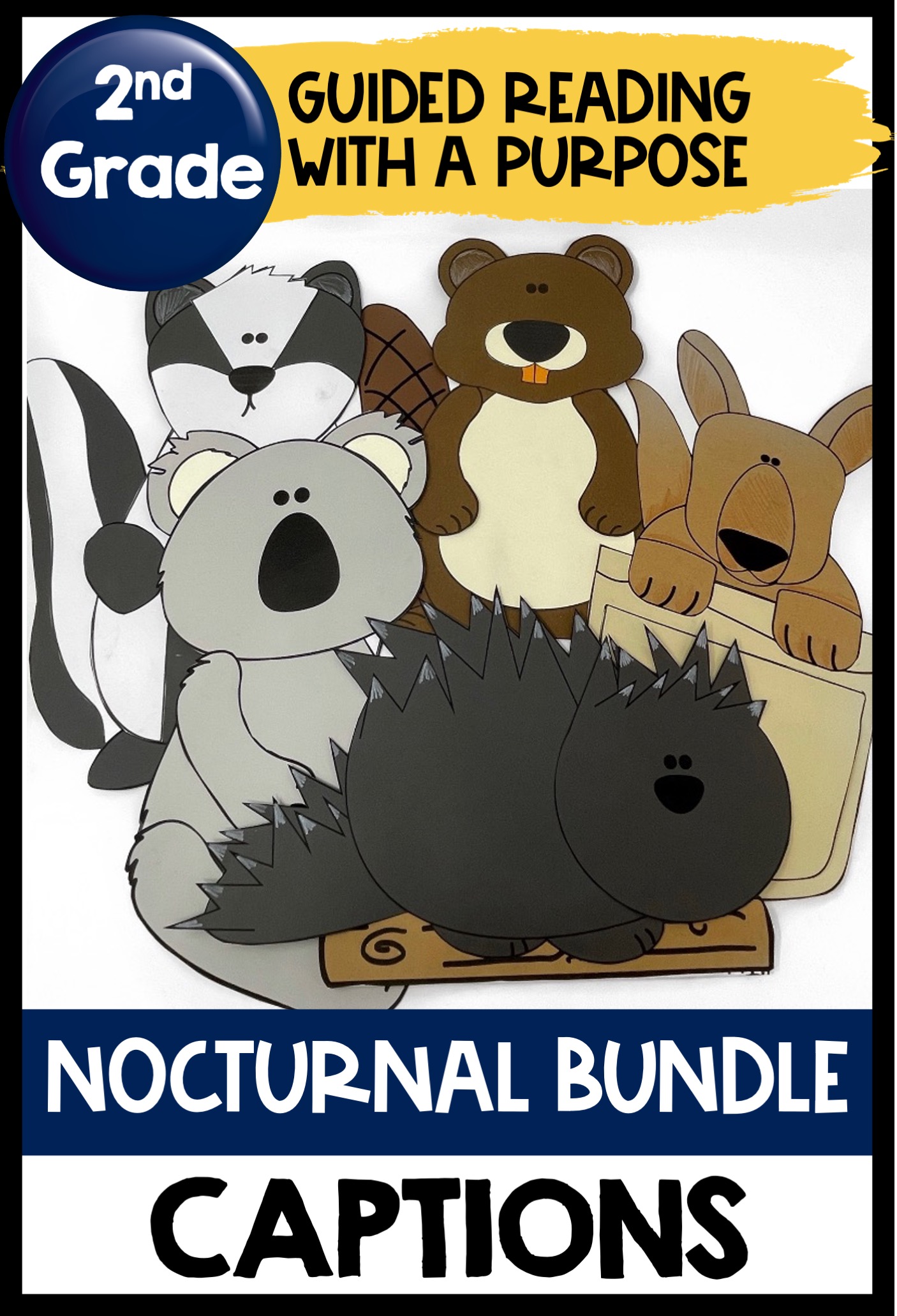 A Week of Nocturnal Animal Activities
My teammates and I always went all out for Nocturnal Animals week. We studied the habitats, appearances, and compared behaviors of the nocturnal and diurnal creatures. With the completion of each day's activity, the excitement grew as the classroom became more and more decorated with my students' nocturnal animal art and informative writing.
In the first few years of teaching this unit, we focused on bats, owls, and other popular animals of the night. More recently, I decided to venture out to include other unique creatures such as koalas, beavers, kangaroos, skunks, and porcupines.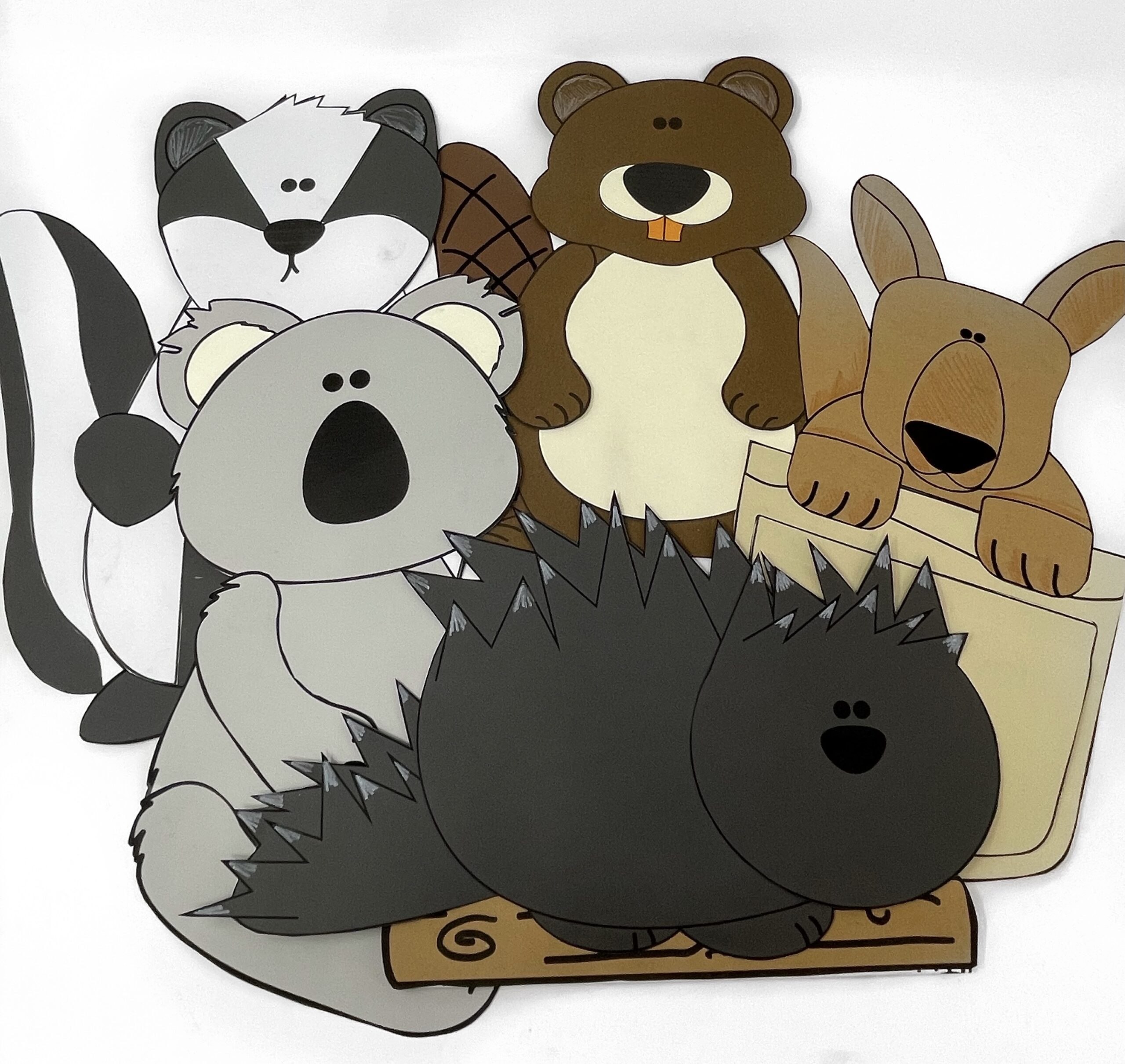 Teaching Nonfiction Text Features
As I was planning this guided reading unit, I had a difficult time finding books at the right level that also showcased the nonfiction text features I wanted to teach about. So, I wrote my own nonfiction readers for each of the animals to assure each book had the text feature of "captions," which is the skill I wanted to focus on teaching.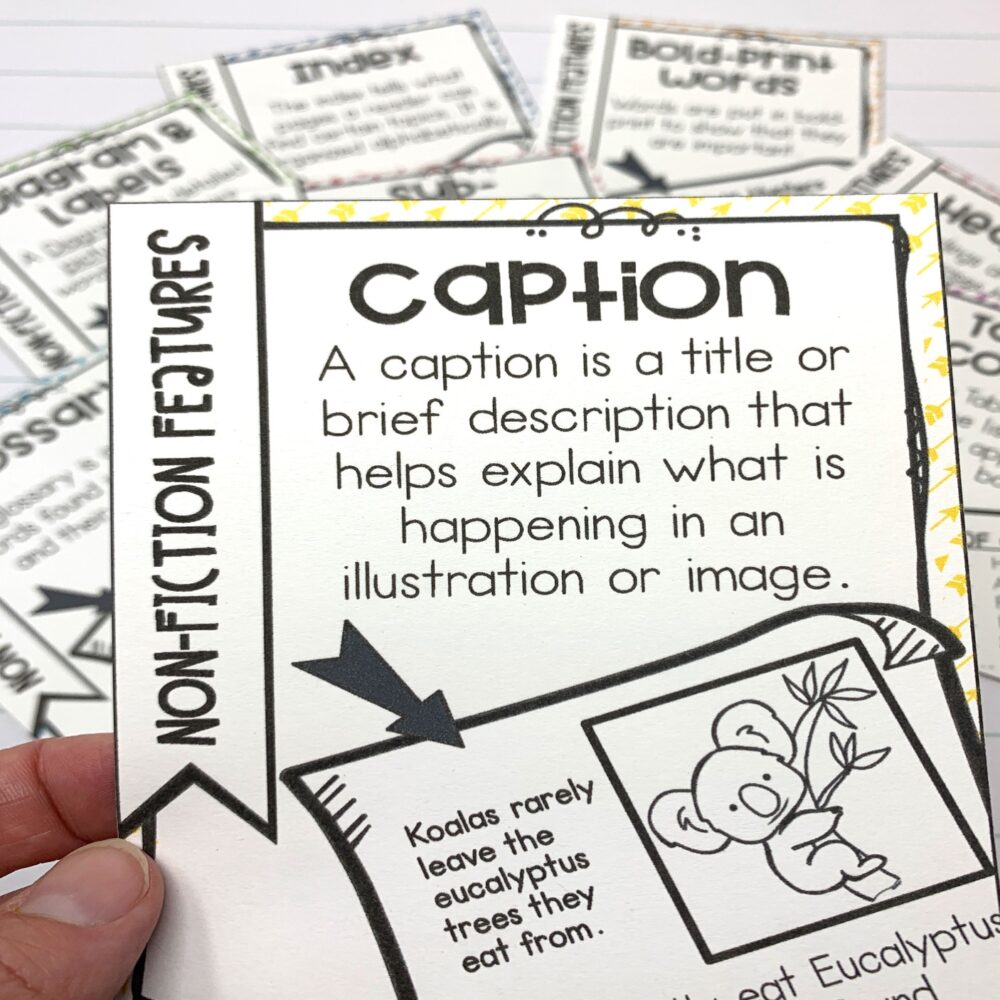 I even ended up adding all the nonfiction text features appropriate for 2nd grade into the readers. If you are strictly looking for nonfiction text or nocturnal animals worksheets you can check those out separately in my store.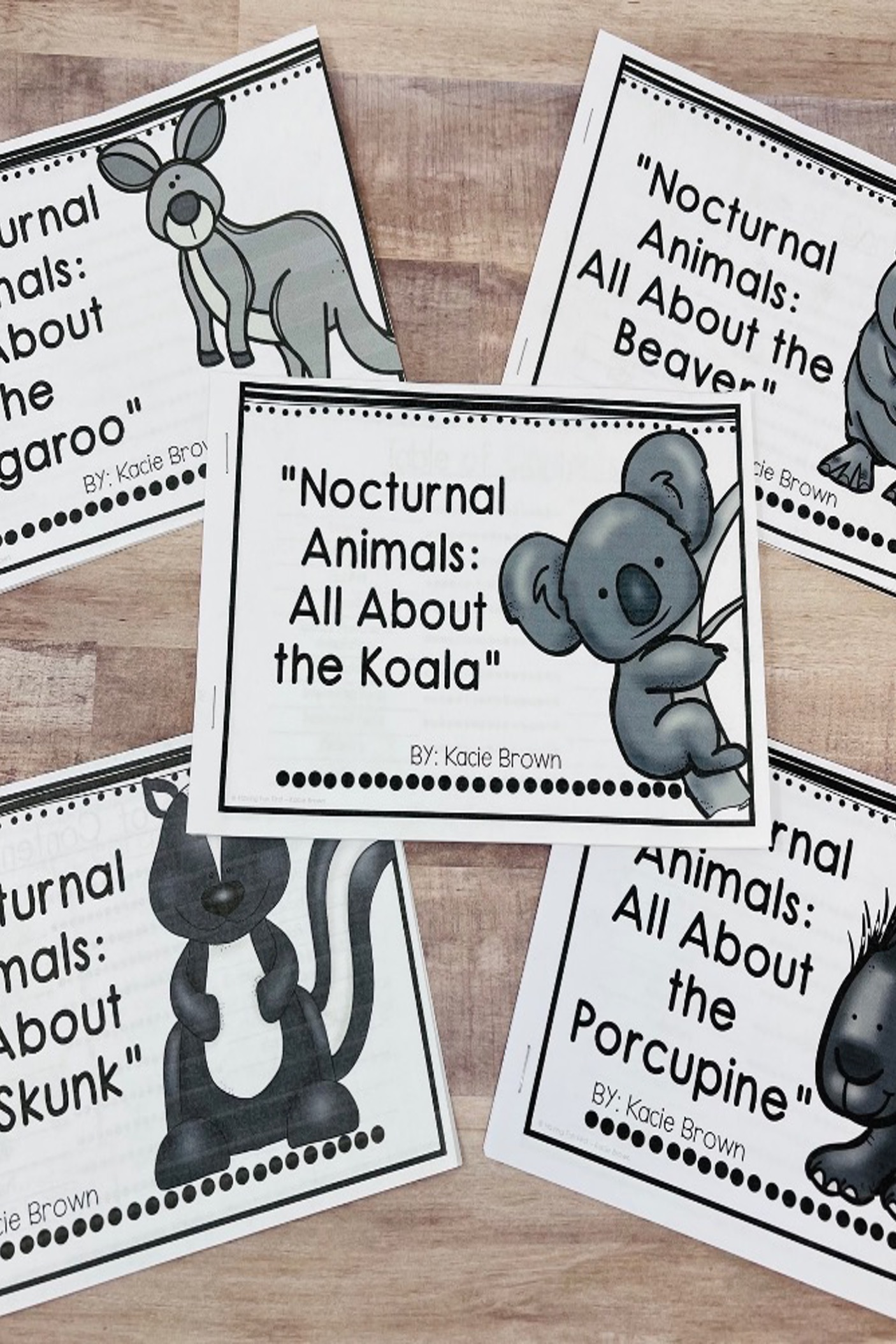 End of Unit Nocturnal Animal Activities
After diving into the guided reading activities, crafting cute creatures, and writing informative text on nocturnal animals, we love to wrap up the week with a celebration. We celebrate with an exciting, "nocturnal day," featuring nocturnal animal activities, snacks, and more. We turn down the lights, black out the windows with butcher paper or blinds, and learn by moonlight (flashlights and lanterns). Years ago, I picked up a couple of Halloween tablecloths decorated like a dark forest, and they were a fun addition to the walls. Another fun way we brought our nocturnal studies to life was by playing nocturnal animal sounds during work times. We would also make fun-themed snacks such as moon cookies and these adorable bat snacks I found on Pinterest from copy-kids.com.
Guided Reading with a Purpose
This is such a fun week in Guided Reading with a Purpose. We as teachers genuinely loved teaching this unit and the kids equally loved learning all about everything nocturnal. I find that there is something about nonfiction text that always gets the kids excited and it is fun to capitalize on that.
Remember, that Guided Reading with a Purpose isn't all reading… It is a multi-subject curriculum strong in reading and writing and always has fun art extensions! You will learn this as you explore the many resources that are part of this year-long curriculum.
As always, feel free to reach out with questions, suggestions or just to connect!