Hey there friends,
It's almost that time of year when we get asked repeatedly how many days until Halloween. HA! Who am I kidding? We all know that it has already started on the first day of October!  So I figured…. "why not capitalize on all this festive excitement with a Halloween-themed guided reading?!"  So I'm sharing with you 6 of my favorite Halloween read alouds and activities and one of them is a FREE download!
Halloween Reading Comprehension & Writing
For years I've taught a super engaging spooky Halloween narrative writing unit that is always a huge hit and brings out so much creativity in my young authors! I just went into detail about that in my last blog post, "
Halloween Narrative Writing Guaranteed to Inspire Young Authors
," so if you missed it go check it out.
Since I always love working on spooky narrative writing with my students, I decided to select a reading comprehension strategy that would support and build upon that unit. I chose character analysis for the main reading comprehension strategy of my
Halloween Guided Reading with a Purpose bundle
because analyzing the characters throughout the stories we read, not only helps students to better understand the characters we read about but helps our students create more developed characters of their own in their creative narrative writing.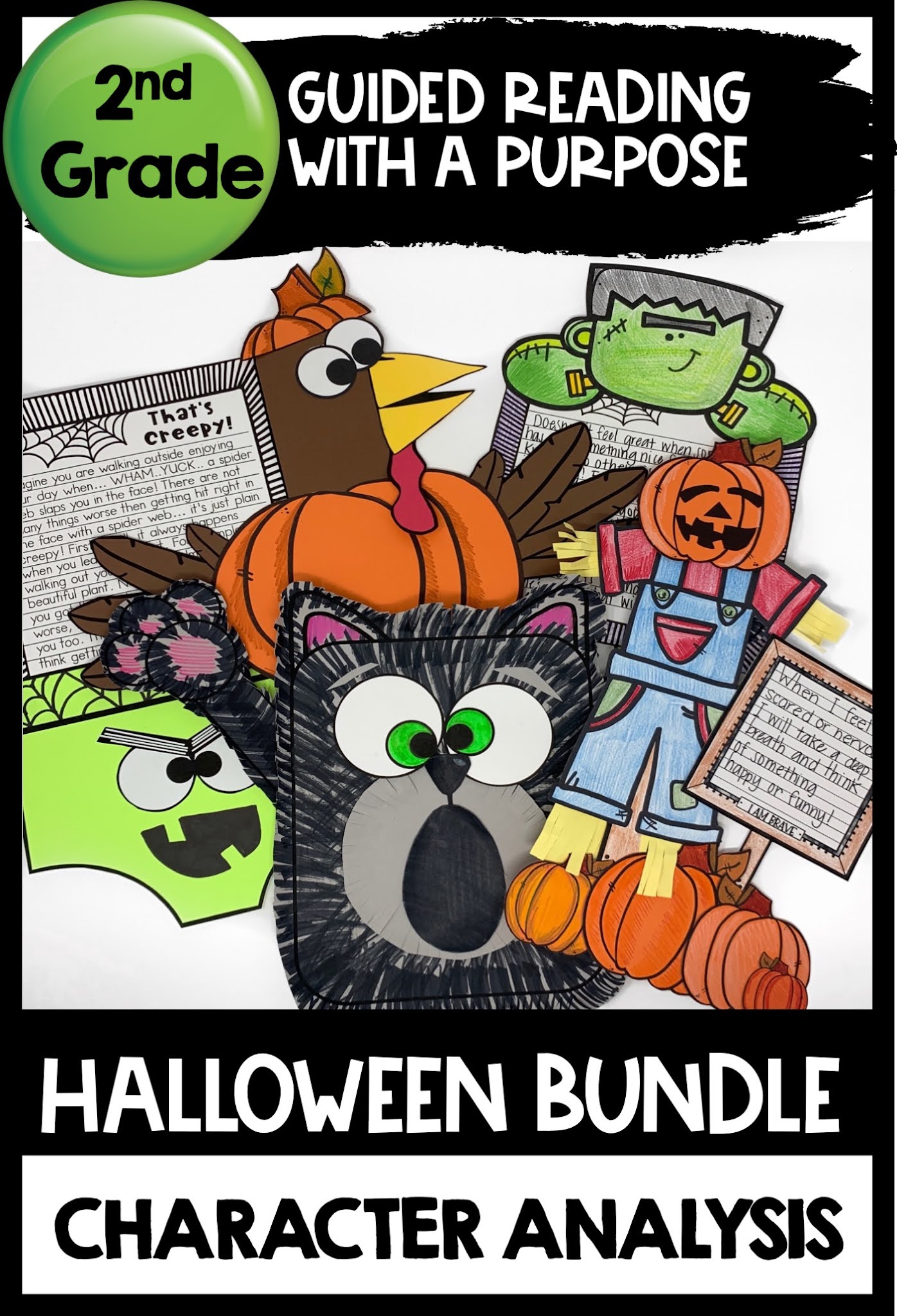 When I chose the mentor text for this Halloween Guided Reading week, I made sure to choose a familiar character that the kids would know and some new ones as well. I also wanted to make sure that I used a story or two that maybe they hadn't read before. I think this helps the students make a variety of connections and pulls in some new connections, too.
6 Halloween Read Alouds with a focus on Character Analysis
Here are the 6 Halloween read alouds I chose to explore the comprehension skill of character analysis while focusing on Halloween fun and the last one is included as a FREEBIE below.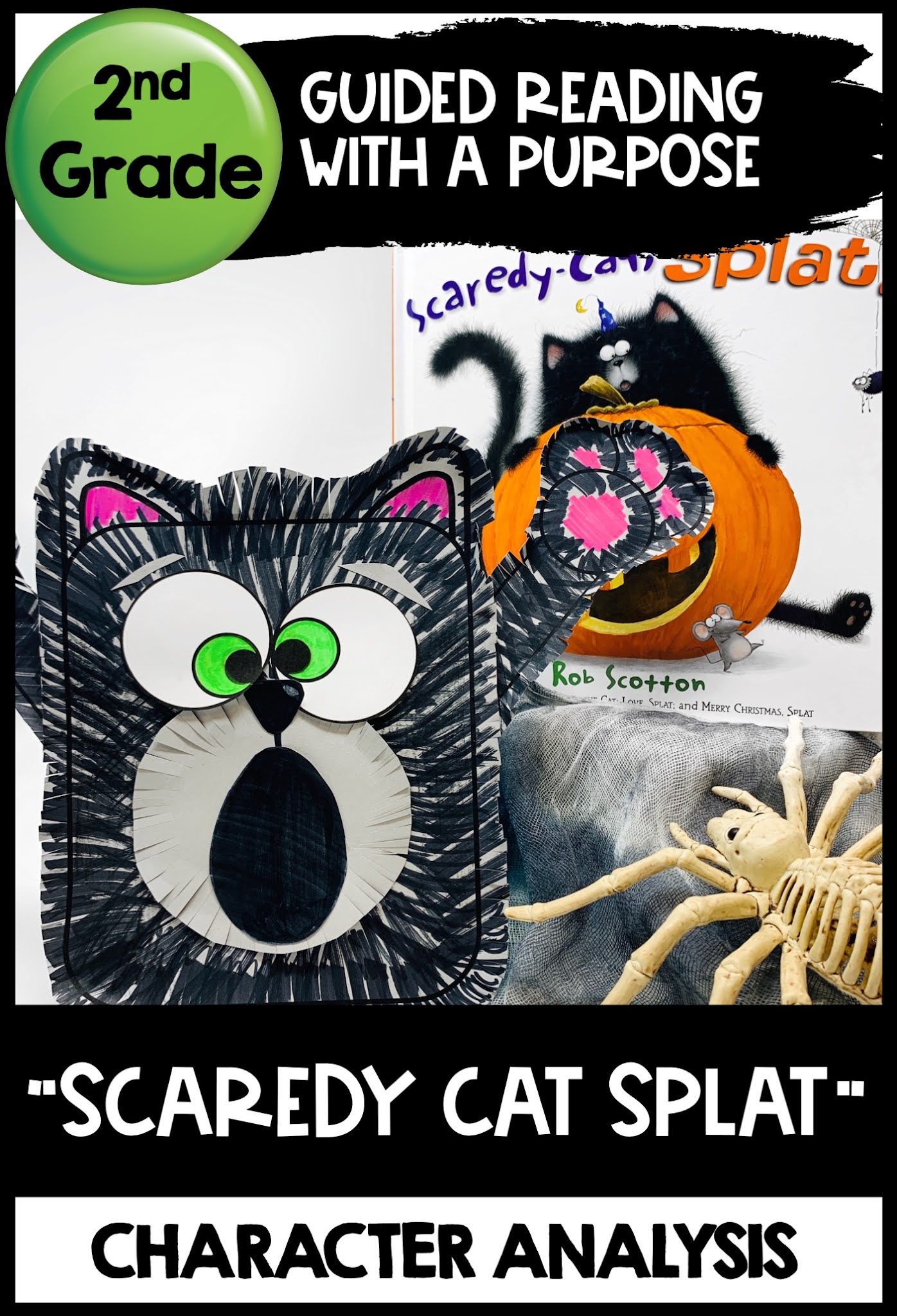 This mentor text is about a character many of us know, the one and only Splat. Splat is preparing for Halloween and goes through a range of emotions and experiences throughout this story until a funny, triumphant ending.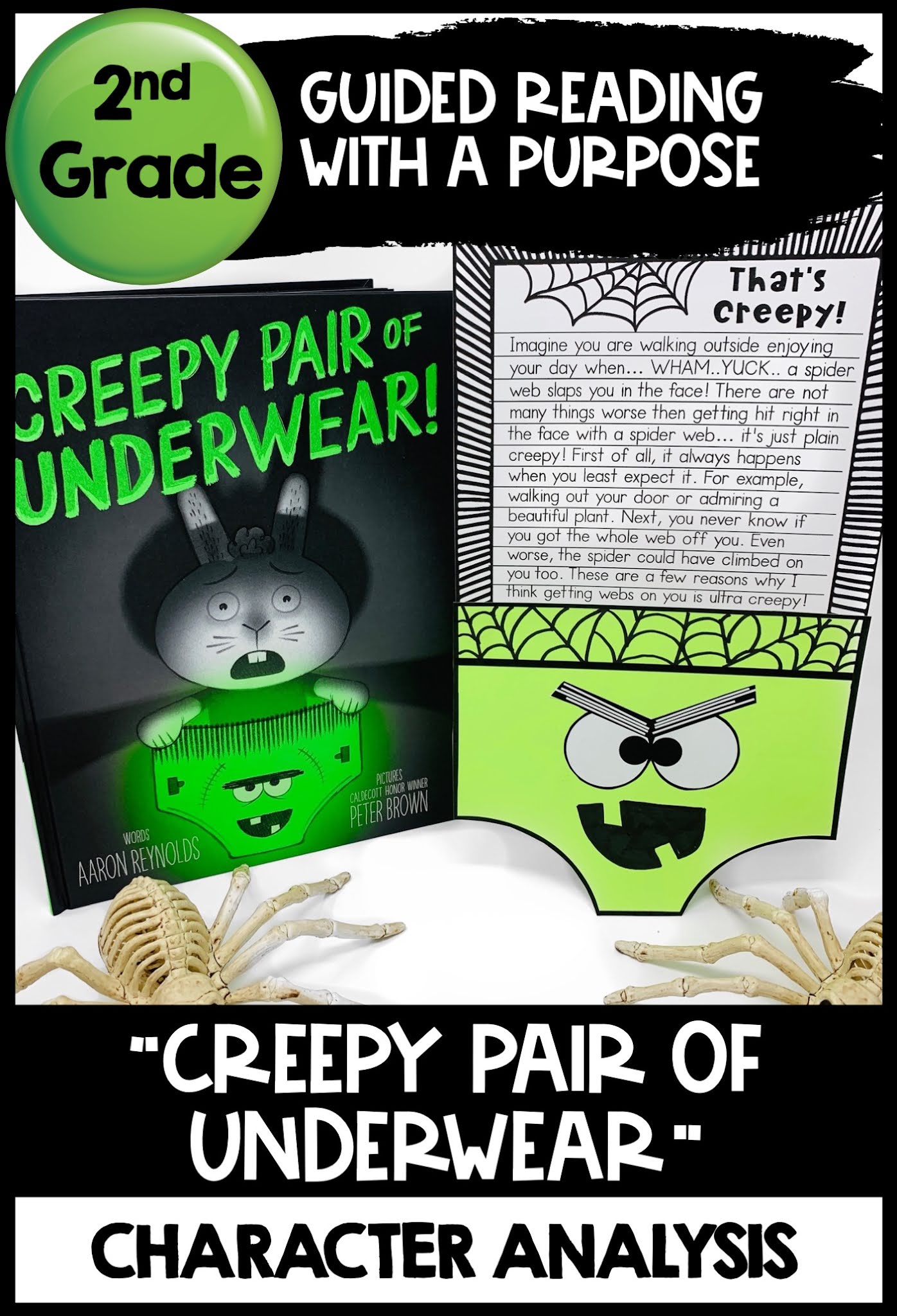 This text is one of my boys' favorites, I bet you can't guess why. This book will have kids laughing and connecting with the characters as they go through a hilarious journey together.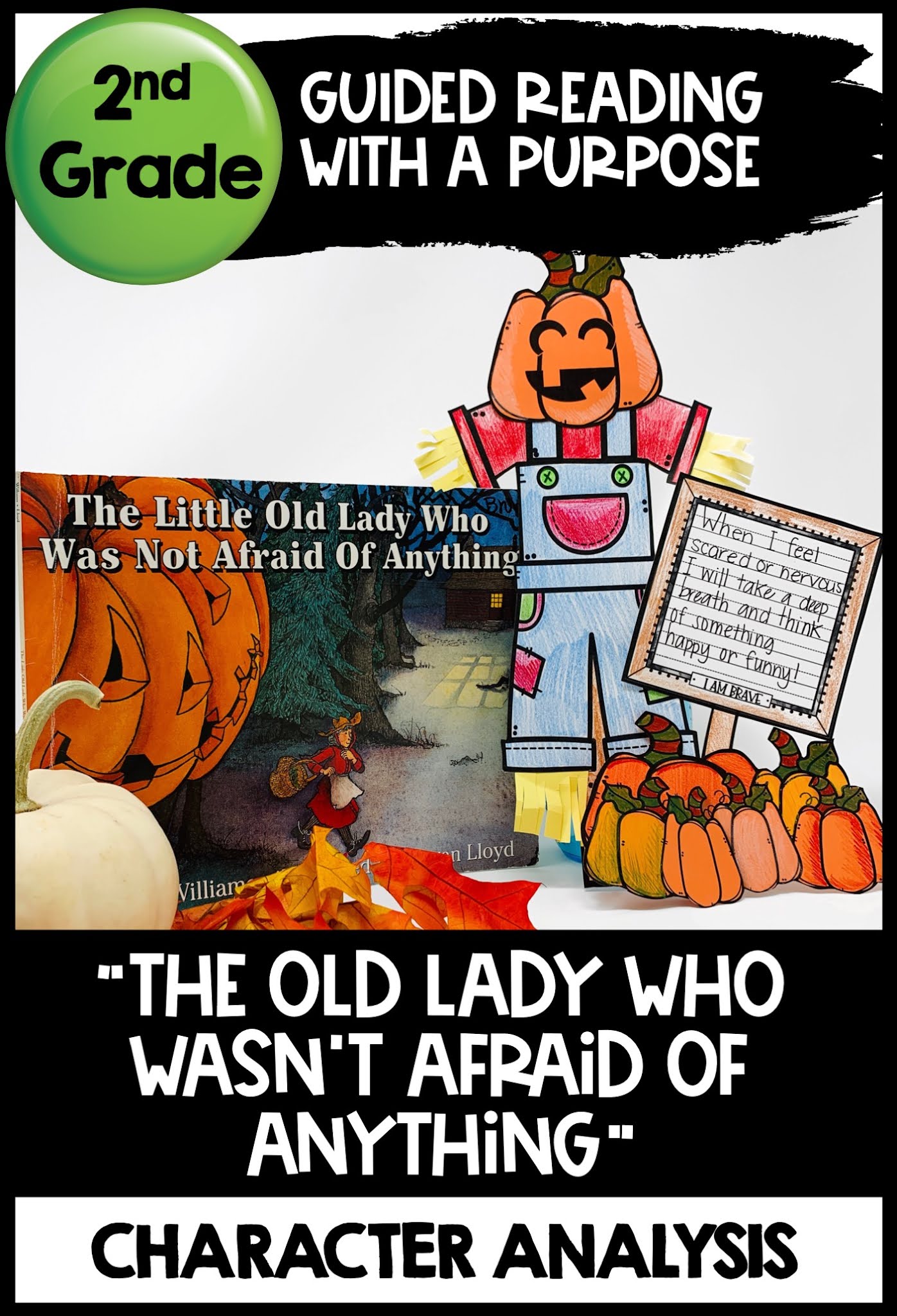 This mentor text is one of the classic Halloween read alouds that kids always follow closely. It lends so well to student involvement. Will the little old lady hold her title of never being afraid of anything?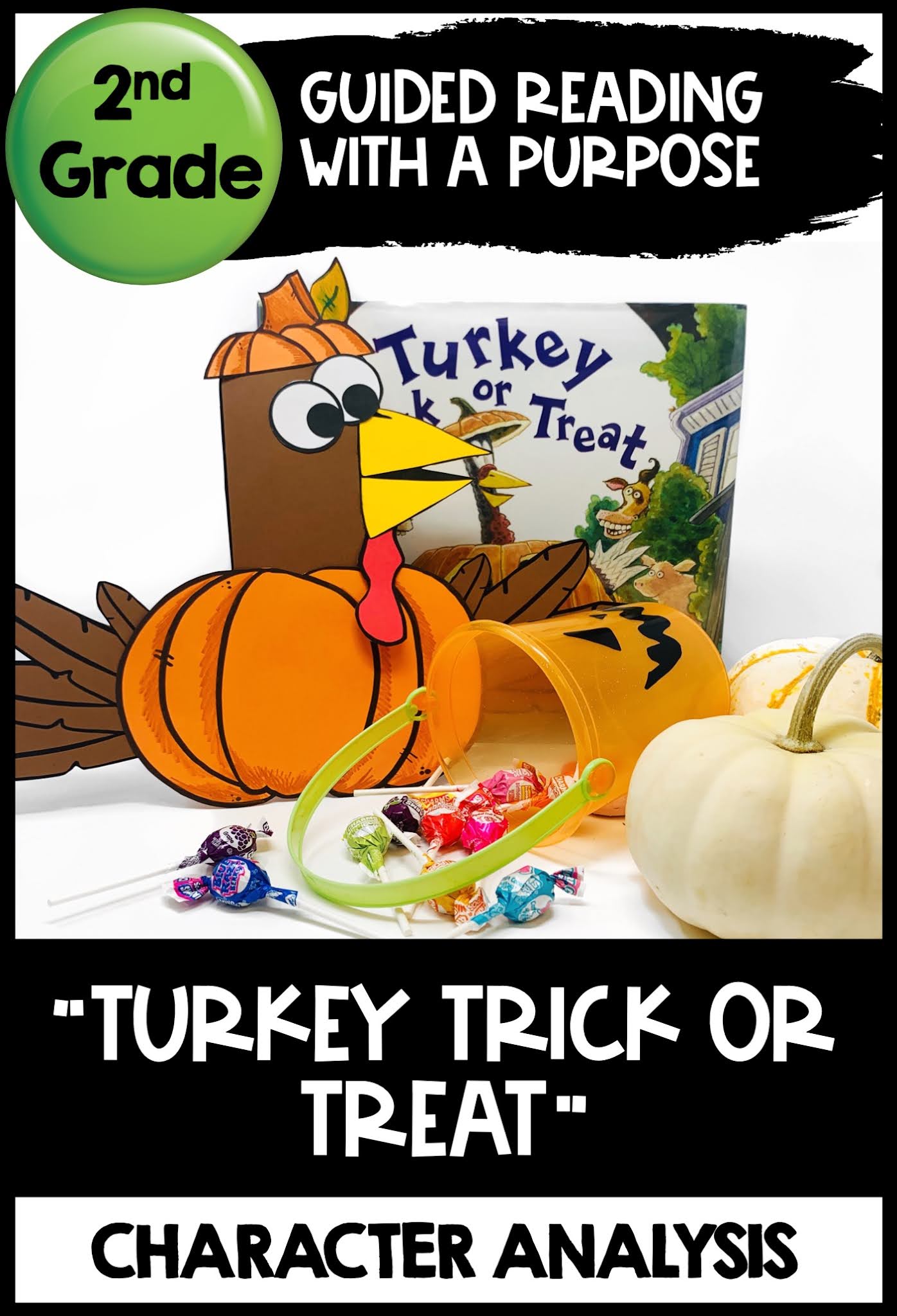 This mentor text is an adorably fun story about our friend Turkey trying to get his hands on some of the farmer's trick-or-treat candy with a series of funny costumes. Will he get any of the candy that is "only for the kids"?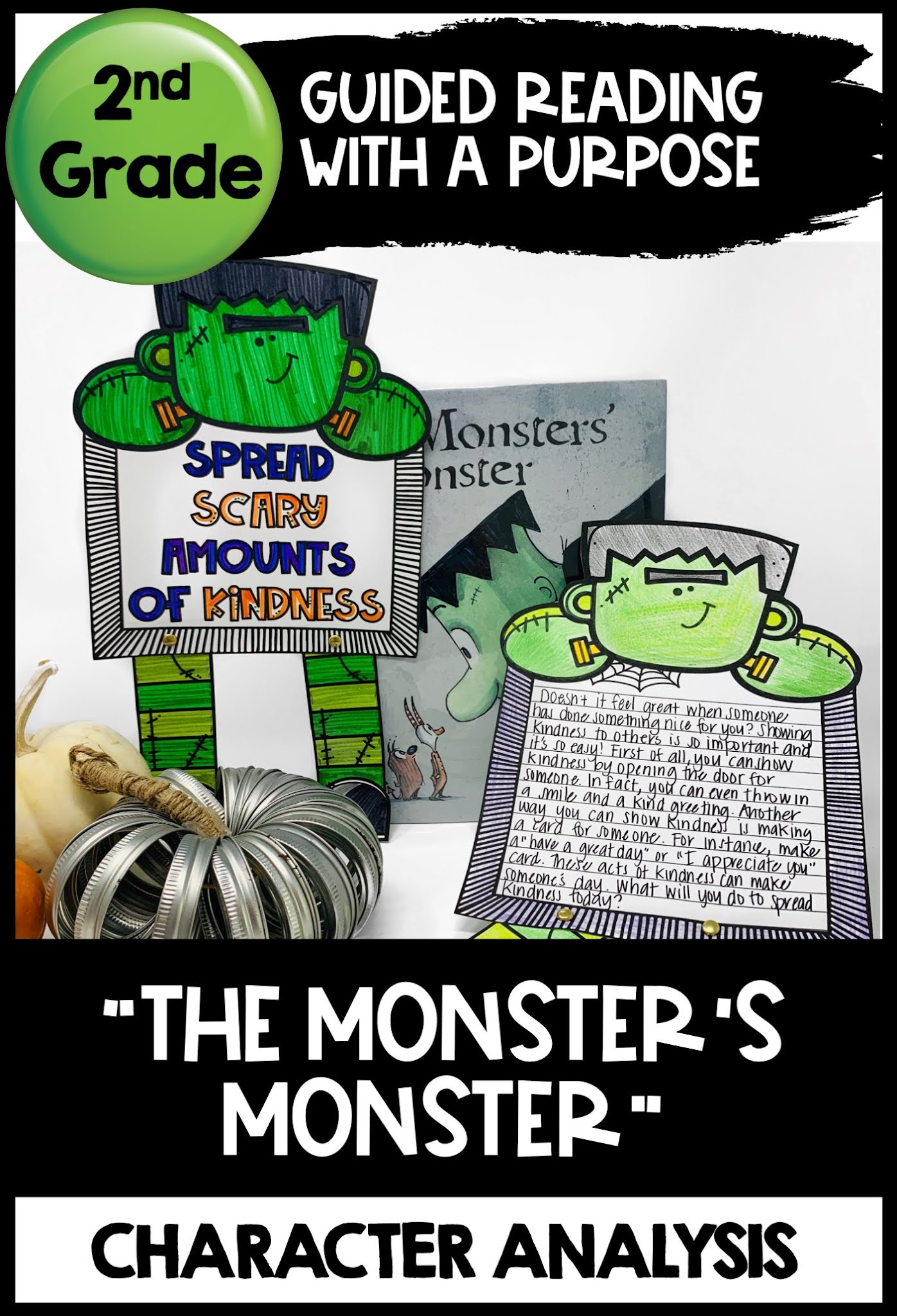 This mentor text is another Halloween classic. It will take the readers by surprise. Three little monsters are trying to prove how bad they can be but are changed by a monster much bigger than them. I also love making predictions with this story.
Click on the images to check out the resources I've created to go along with each of these books.  You can also click on any of the book titles above to purchase these books on Amazon. (As an Amazon Associate I earn from qualifying purchases.)
This is such a fun week in Guided Reading with a Purpose. It helps to round up that holiday excitement and channel it into something engaging and productive.  Character analysis is such an important concept that our students will encounter over and over. I also love that it can lend to conversations about people, feelings, and experiences that our students are familiar with within their own lives.
Book #6 – FREEBIE!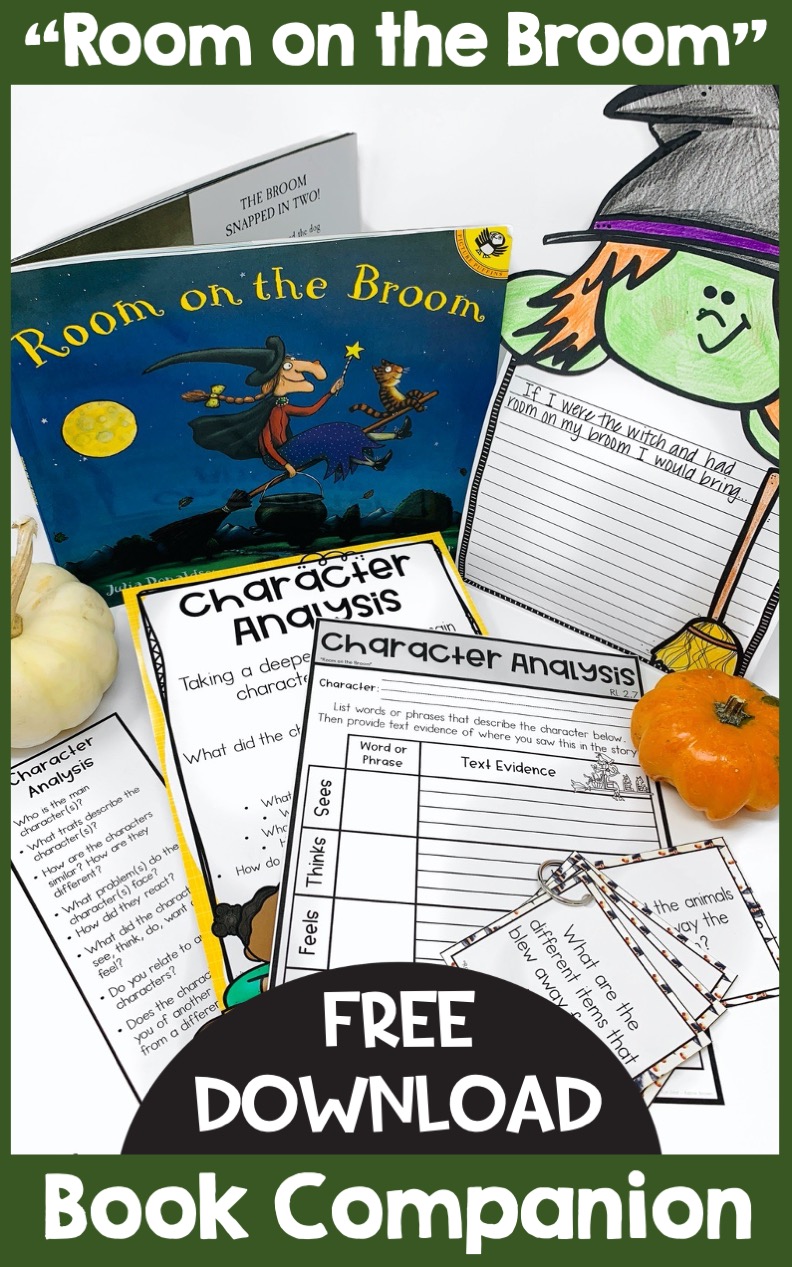 Halloween Crafts for the Classroom
Remember –Guided Reading with a Purpose isn't all reading… It is a multi-subject curriculum strong in reading and writing and even has fun art extensions! You will learn this as you explore the many resources that are part of this year-long curriculum.
I hope you have a "Spooktacular" week!
As always, feel free to reach out with questions, suggestions or just to connect!