I don't know about you but I have always had one main rule in my classroom and it is to be kind to others. Even more so now do I want to make sure my students understand not only to be kind, but why and how we can be kind to others. We have a decent social skills curriculum in our district, but I wanted to be even more intentional with the teaching of kindness and compassion. So I did some digging and found a few great books that spoke to kindness and what it means to be kind. 
These are the books I started with…
After
reading "What does it Mean to Be Kind?" We brainstormed what types of things we could do to show kindness. As well as what it doesn't mean.
Later, I did another mini-lesson on each of the
3 focuses on
compliments
,
empathy
and gestures
. 
My kids did so great with the activities I created and the discussion was so great I decided to take it further in action based kindness.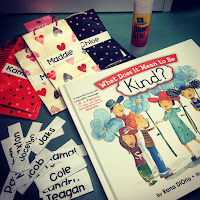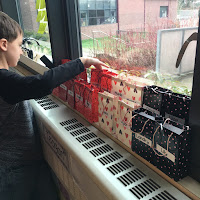 I introduced the
compliment
bags

to my students. I passed out
compliment
sheets

to each student so they would have enough to write a compliment for everyone in
the class. We also talked about what a meaningful compliment sounds like and
feels like. I also provided
compliment
starters

for my kids that might be stumped. My kids wrote 2 compliments each day to
their classmates. You can spread this out however you would like. My kids were
begging me to write more and wouldn't let a day pass where we didn't write
compliments. I wouldn't let me kids open the compliments until the last day, this
is also a choice you can make. I just wanted to make sure that each kid had the same amount when opening.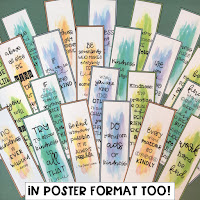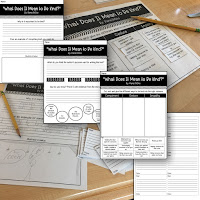 These
beginning activities inspired me to keep explicitly teaching kindness
through various texts and other activities
. I even made my kiddos inspirational bookmarks with words of compassion and kindness quotes from famous people. They love them!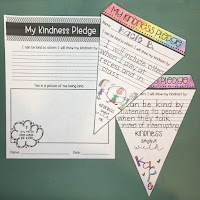 My
kids have loved it and so have I. It is absolutely one of the more powerful
things I have done in my room. Next, we will be making our kindness pledges to display for all to see and hopefully inspiring others. 
If you want to check out the activities I did you can visit my store by clicking the images below. There is also a kindness FREEBIE!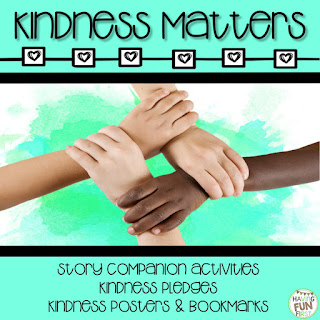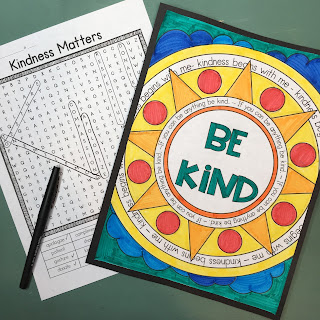 I hope that it has the same impact on your kiddos and classroom. 
Kindness starts with you.