Well I have no idea where December went! We are officially almost into the new year and I am excited to see what 2019 brings!
My life outside teaching
(Yeah, that really exists lol)
Winter break has been pretty great. Our school got out the Friday before Christmas. I thought it would be way too rushed, but I got all my stuff done and now we have this excess time after the holiday to spend relaxing and hanging out! We are looking forward to spending a little more time at our cabin in Leavenworth (an adorable Bavarian style village in Washington). We got an amazing Christmas gift from friends for a sleigh ride and snowmobile tour and we cannot wait to go this week!! We did manage to visit the adorable Reindeer Farm before the holiday though. I even had a chance to teach the boys how to make my grandma's Christmas candies. (The key to sanity in my house is keeping these boys busy..
or mom tears. LOL)
I have also decided that my life theme for 2019 will be BALANCE…
So, here's to hoping we go on more random adventures, see friends more often and hey maybe I will even sleep more (ha)!
What have I been working on?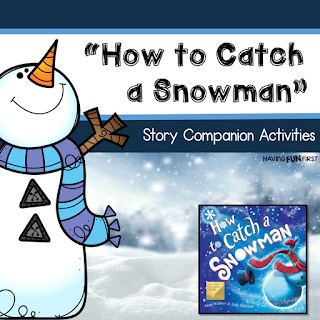 I am pretty excited about all the treasures I have been working on! Early in December I posted my "How to Catch a

Snowman" STEM and book companion activities. We did the STEM activities with our big buddies and it was one of my favorite teaching days ever. The kids had a blast.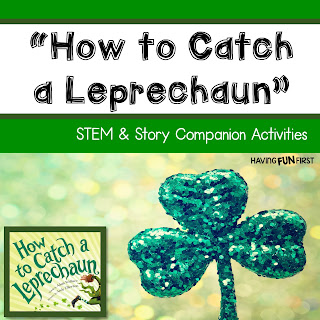 So I decided to create a similar unit called,
"How to Catch a Leprechaun" to do this spring.
You can check out both units in my store by clicking the product covers.
I have to say that even though the kids, to put it nicely are a bit "off", I absolutely love teaching in December. I stop teaching the exact district curriculum and supplement with my creations and other great teacher author's work. Of course everything is aligned and my kids are doing what I love to call "disguised learning"
I am absolutely in love with gingerbread books so we compare and contrast, sequence and analyze story elements with a variety of stories.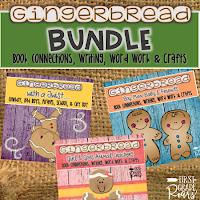 I use Megan Mitchell's from First Grade Roars amazing "Gingerbread Unit" to help with all these pieces.
We also so much fun doing gingerbread math, science, reader's theatre and writing! Using my Gingerbread Fun Pack and Gingerbread Narrative Unit! The kids loved creating their own version of the gingerbread man story. They get so creative. I even picked up one of those GINORMOUS cardboard gingerbread houses for the kids to decorate. We used it as a prop for the reader's theatre and they could earn time, for on task behavior, to work or read inside of it with a friend! BONUS!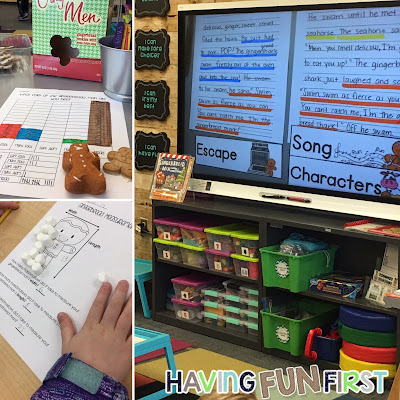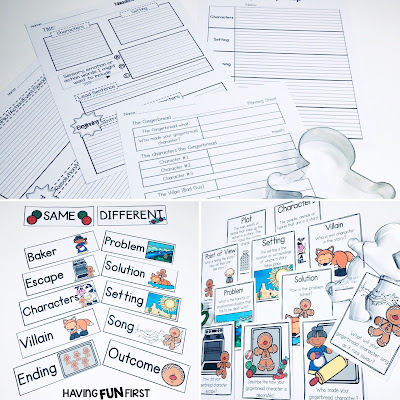 Connect with me & a FREEBIE!
I love to stay connected beyond the blog with fun teaching tips, FREEBIES (only for subscribers) and the occasional parenting/teacher blunder HA! This month I created these fun and super helpful STEM posters. I made them in B&W, color and with and without guiding questions. They are perfect posters to display in the classroom as you head through the STEM process. 11 posters 4 different options is yours for FREE when you subscribe!
Just Click the Image Below for your FREEBIE!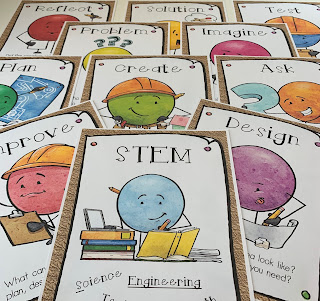 I hope you have a great rest of your break and
cheers to 2019!